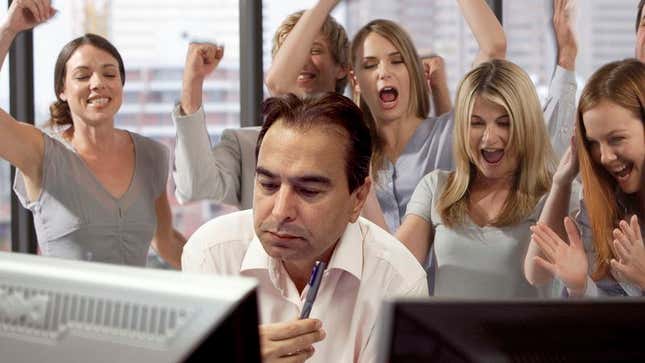 NEW YORK — Holding up signs and roaring with applause, employees at Accenture Management Consultants dropped their work Tuesday morning to cheer on coworker James Conrad as he shattered company records by going for a 32-minute non-stop work streak, sources reported. "Go! Go! Go! Go!" coworkers chanted in unison as Conrad answered emails, analyzed data, and managed client accounts for the 19th straight minute without walking around the office, eating, or checking movie trailers on YouTube. "Can he go for 20? He did it! Twenty minutes of unbroken productivity and counting!" At the 22-minute mark, an exhausted Conrad was moments away from checking his Facebook account but was buoyed again by the cheers of his colleagues.
This Week's Most Viral News: September 22, 2023
UPDATE: Conrad's streak officially ended at the 32-minute mark when he took out his phone to post "Busy day at the office" on his Twitter account.