If all franchises received as much support in retaining star players from their home cities as the Cardinals have received from the city of St. Louis, Babe Ruth would have retired a Red Sox and Brett Favre might have been physically demolished in Green Bay this past season.
In case you haven't heard, if Pujols resigns with the Cardinals, St. Louis has offered The Machine a skeleton key that will grant him access to all homes, businesses and monuments in the city. Here's the official proclo: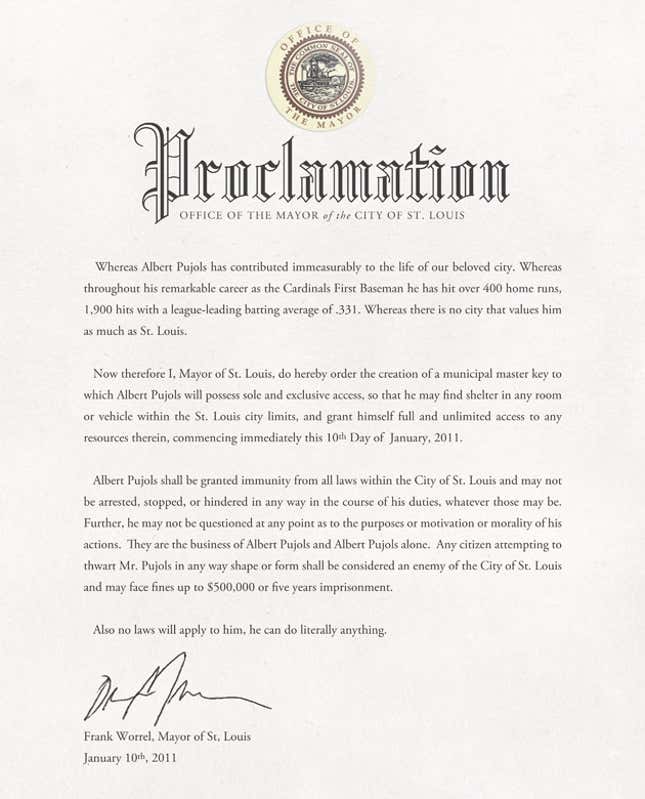 CDC Issues Dire Warning That Nick Cannon Is Feeling Horny
St. Louis already has a long history of conferring great powers upon local heroes. In 1943, the city ended a holdout with Stan Musial by agreeing to divert the Mississippi river into "The Man's" backyard and in 1996, Brett Hull was given a 'golden gun' with monogrammed bullets that allowed him to kill whomever he wanted within the city limits.