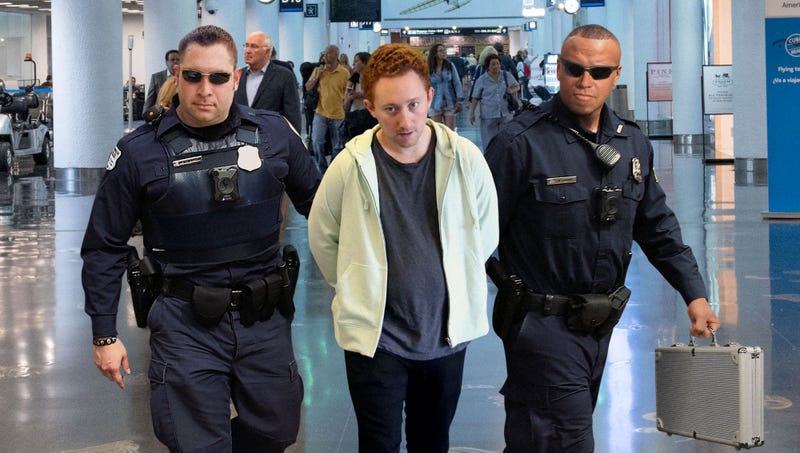 OnionSocial.com In The News
Join the social media revolution.
MIAMI—Spitting at photographers while he was escorted away in handcuffs, Onion Social CEO Jeremy Rosenbaum was apprehended by law enforcement at Miami International Airport on Thursday carrying approximately $800,000 in cash. "The suspect was taken into custody at approximately 6 a.m. while attempting to board a passenger jet to Bermuda with several fake IDs, doctored passports, and a briefcase full of money," said Chief of the Miami Police Department Jorge Colina in a press conference that occurred just hours after dozens of police cars sped down the runway and officers boarded the Onion Social CEO's flight where he was found wearing sunglasses and an oversized hoodie. "Although the suspect initially attempted to flee and shielded himself behind other passengers, Jeremy Rosenbaum was eventually subdued and taken to the Miami-Dade detention center. As of now, the Onion Social CEO has been charged with four additional counts of financial fraud and is being held without bail." At press time, Rosenbaum was reportedly being extradited to the Netherlands, where he will be tried at The Hague for various crimes, including illegal surveillance, insider trading, mass murder, and indecent exposure.
---
Interested in joining the social media revolution? Sign up for onionsocial.com here.