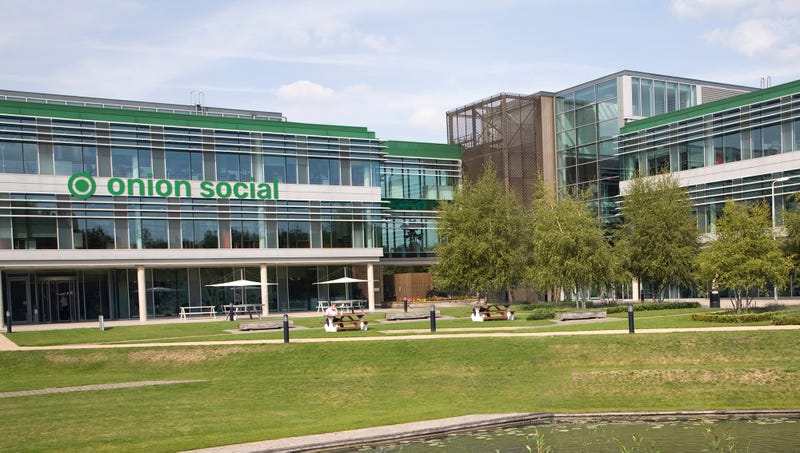 OnionSocial.com In The News
Join the social media revolution.
PALO ALTO, CA—In an effort to make the platform comfortable and accessible for users of all backgrounds, Onion Social announced Wednesday that as part of its continued commitment to diversity, the company would be adding a range of Prophet Mohammed emojis. "This update will give Muslim users a fun and easy way to share how they're feeling using an image of their most important religious figure," said Onion Social CEO Jeremy Rosenbaum, telling reporters that the new set of pictograms would include the founder of Islam in a variety of skin tones, as well as expressions such as smiling, frowning, waving, and vomiting. "We know that many of you have expressed concern over the fact that 99.95 percent of Onion Social's workforce is Caucasian, and we want to let you know that we've heard you, and we're making changes. We couldn't be more thrilled that the world's fastest-growing religion will finally have the representation it deserves on our platform." Rosenbaum added that if the emojis proved as successful as anticipated, Onion Social planned to roll out a filter for users' profile pictures that would allow them to appear as the prophet themselves.
---
Interested in joining the social media revolution? Sign up for onionsocial.com here.