1.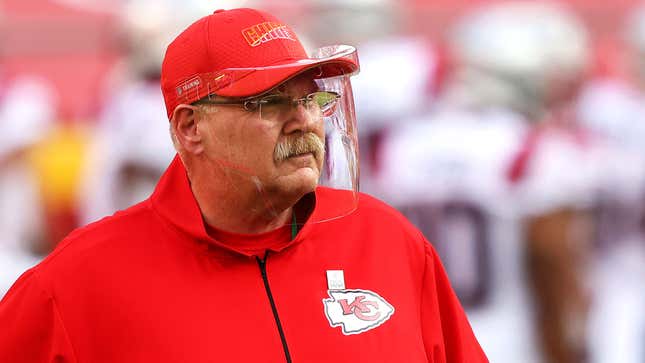 Andy Reid

Strength: Universally admired in the coaching community despite always trying to defeat other coaches.
Weakness: Still hasn't won a Super Bowl without James Winchester as his long snapper.
Guilty Pleasure: Trips Left, Zorro 926 Pop Y Drag
Embarrassing Secret: Vast majority of long touchdowns were designed to only gain 3 or 4 yards.
Hobbies: Draws up perfect game plans for other 31 teams every week.
2.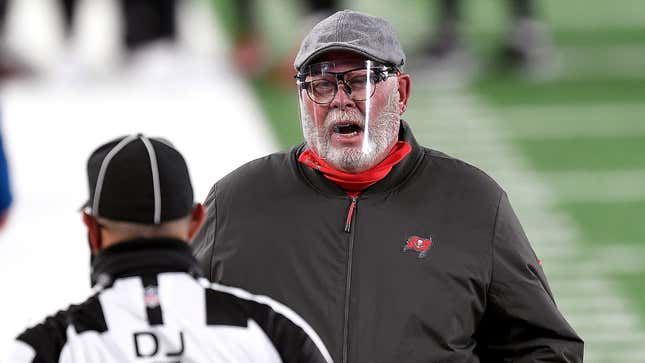 Bruce Arians

Strength: With over 40 years of experience, has learned from some all-time great coaches and also Butch Davis.
Weakness: Gives away trick plays by giggling too much before the snap.
Scent: Nordic pine
Guilty Pleasure: Telling Blaine Gabbert to stay loose because he might get some snaps.
Dream Job: Replacing Tom Brady as coach of the Tampa Bay Buccaneers.
3.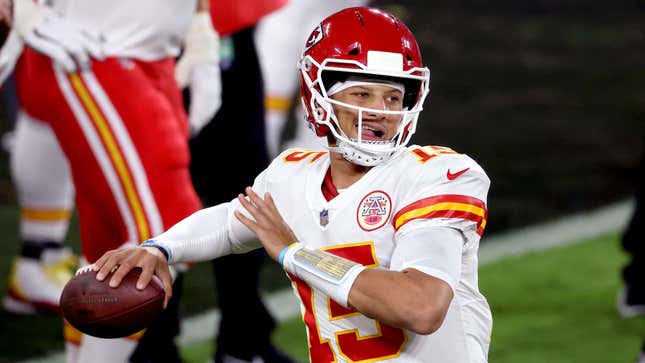 Patrick Mahomes

Strength: Cannon arm, cannon legs, cannon chest.
Weakness: Considered unreliable after he was selected in the 2014 MLB draft by the Detroit Tigers and then never showed up to camp.
Lifelong Dream: Win Super Bowl Against Tom Brady's second team.
Senior Yearbook Quote: "Like a good neighbor, State Farm is there."
Facial Hair: Wispy
4.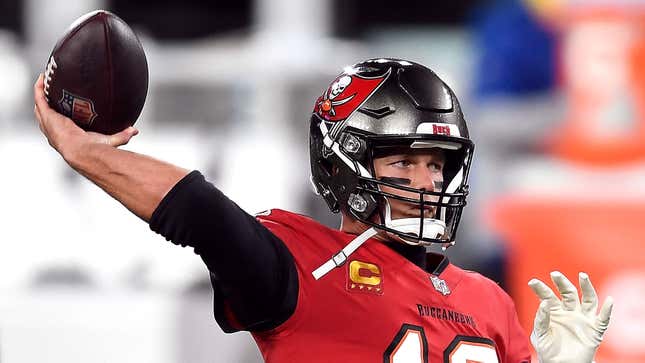 Tom Brady

Strength: Super Bowl win is pretty much just muscle memory at this point.
Weakness: Hasn't seen Kansas City playbook in over a year.
Personality: One of few people who would somehow seem less weird if they were a Scientologist.
Indulgences: Has been known to treat himself to extra hour of standing, blinking in hyperbaric chamber.
Leadership Style: Shares in his success by throwing passes to other players on the team.
5.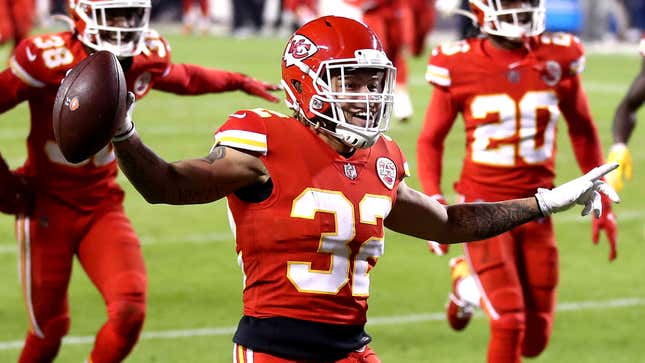 Tyrann Mathieu

Strength: Ability to read body language cues from receivers such as recognizing that they're running up the field.
Weakness: Has no clue why its called "Nickel."
Nickname Origin: Friends started calling him Honey Badger when they noticed him raiding beehives and tearing bark from trees.
Uplifting Story: Turned life around after smoking some weed in college.
Deity Credited For Success: God.
6.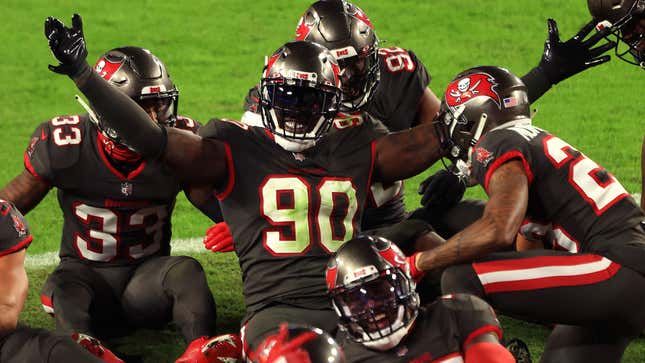 Jason Pierre-Paul

Strength: Streamlined hand design.
Weakness: Will often lose focus and start mindlessly scrolling on his phone during run plays.
Favorite Part Of Football: The pointy ends.
Mindset: Likes to think that he "encourages" fumbles rather than "forces" them.
Physical Build: Giant wingspan helps him give excellent hugs.
7.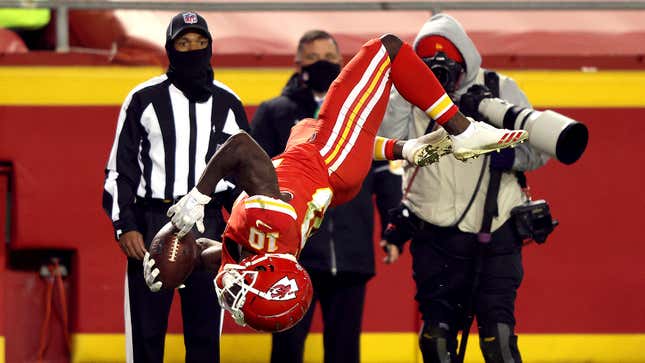 Tyreek Hill

Strength: Strong hands with large, long fingers capable of reaching around entire neck.
Weakness: Inability to slow things down and just enjoy the moment.
40 Time: 4.29 if it's yards, 5:33:10 if it's miles.
Twitter Handle: @cheetah, which we admit is actually pretty cool.
Job He Would Have If He Wasn't NFL Wide Receiver: Producing license plates at correctional facility.
8.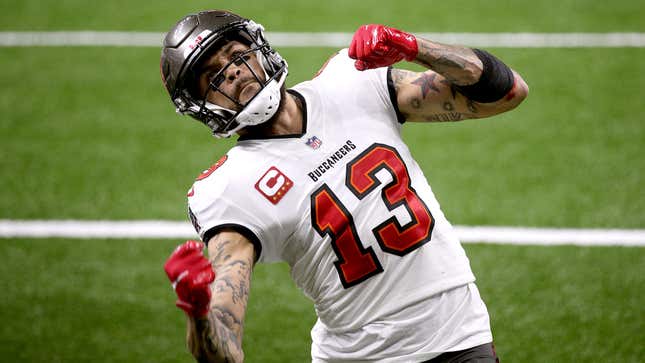 Mike Evans

Strength: Elite leaping ability makes him the ideal receiver for grabbing Tom Brady's errant passes.
Weakness: Terrified of turning his back towards the spooky pirate ship in Northeast end zone.
Hand Size: 79 (Europe), 4 (North America)
Childhood: Pretty heartbreaking if you're up for it.
Secret Weapon: Very good at doing that thing where the receiver jogs from one side of the formation to the other.