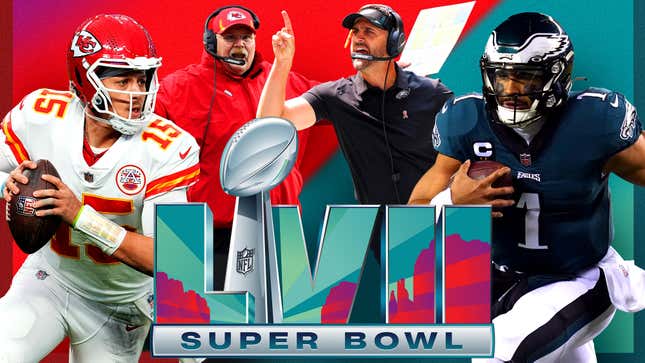 Onion Sports shares its expert analysis on the team that will come away with victory in Super Bowl LVII.
Prediction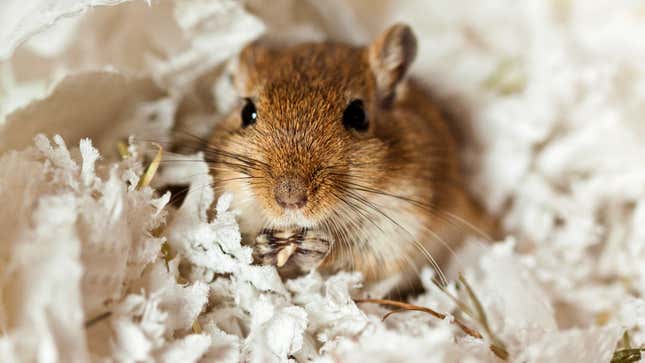 Check back in two weeks: Our pet gerbil who correctly predicts the outcome of the Super Bowl 93% of the time by giving birth to either more female or male pups just got pregnant, so look for our Super Bowl prediction on Feb. 18.
AFC Champ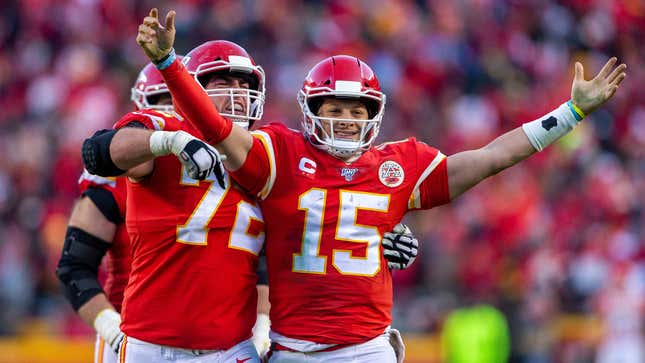 The Chiefs: Made it to the Super Bowl thanks to their explosive run game, stingy defense, and Roger Goodell sending an NFL-wide memo dictating that the league needs a new dynasty team to replace the Patriots.
NFC Champ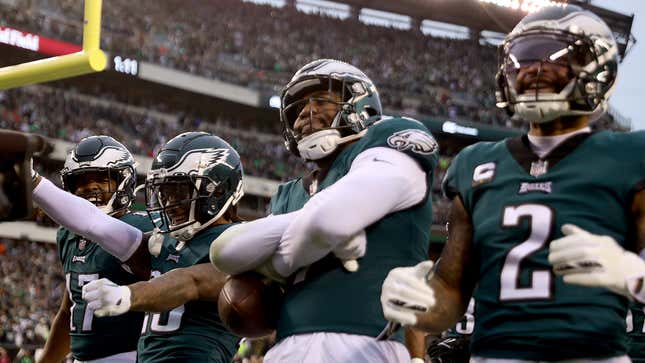 Philadelphia Eagles: Began the season 8-0 before finishing 14-3 to give Philadelphia's insufferable sportswriters the grounds to make annoying claims that the Eagles are underdogs whom no one believes in.
Chiefs Head Coach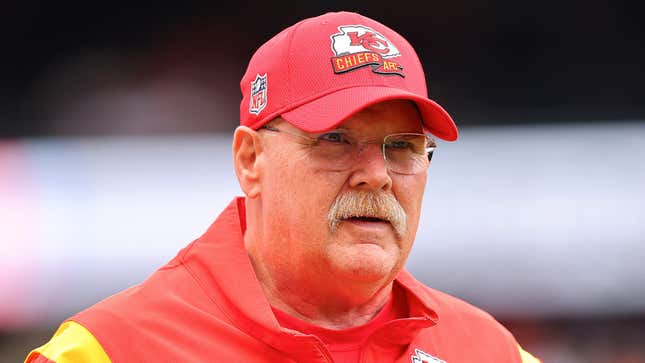 Andy Reid has been attempting to motivate the Chiefs with bulletin board material, but he's mostly been pinning up photos of hoagies, roast pork sandwiches, and Philly cheesesteaks.
Eagles Head Coach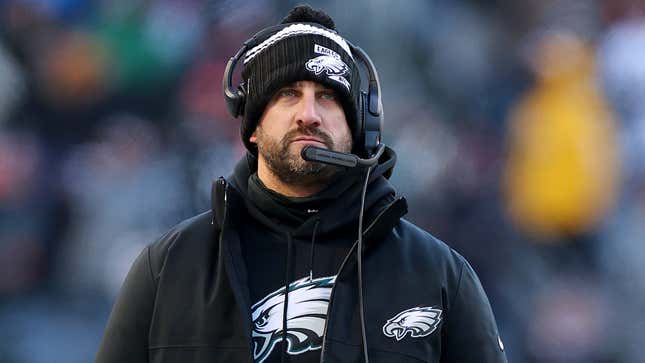 Nick Sirianni has won the support of an Eagles fan base normally reluctant to embrace an oafish loudmouth with gross facial hair.
Location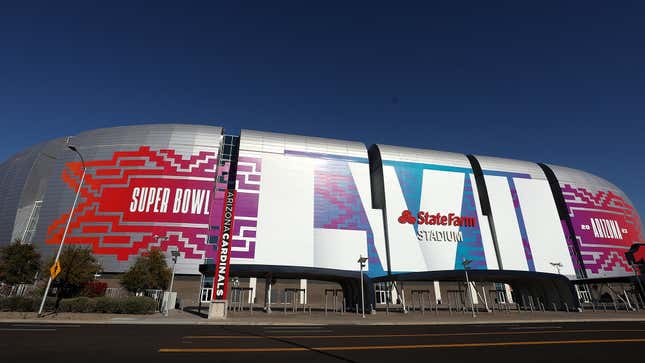 Players will get the VIP treatment in State Farm Stadium's locker rooms, which feature a state-of-the-art weight room, multiple flat-screen TVs, and Arizona's remaining supply of potable water.
Referees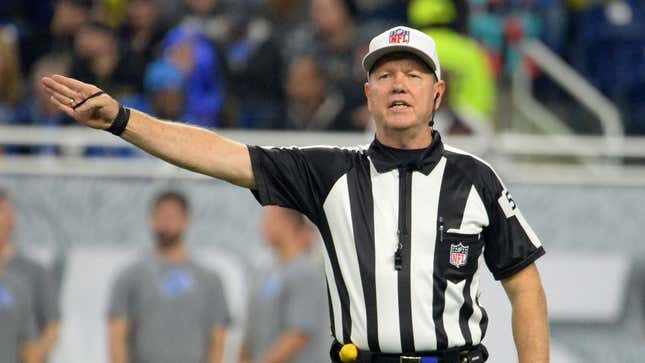 The officials have vowed to be evenhanded and consistent when handing the game to Kansas City.
Halftime Performer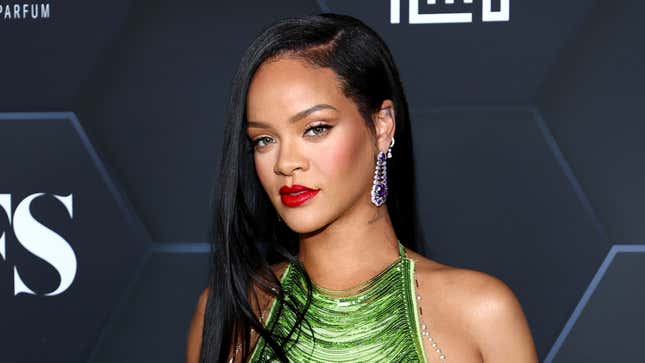 Rihanna will headline the show after previously turning down the NFL in protest of the league's contributions to systemic injustice. Fortunately, systemic injustice has been fixed in the four years since she did that, so she can go ahead and accept the NFL's money now.
Commentators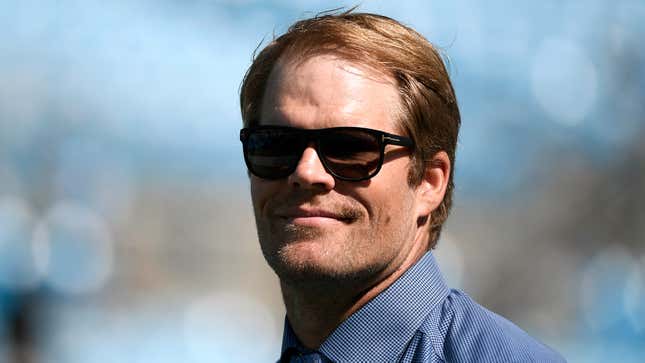 Fox's lead football analyst Greg Olsen likes to inform and educate viewers by pointing out "the field," "the players," and "the coaches."
Chiefs Fan Base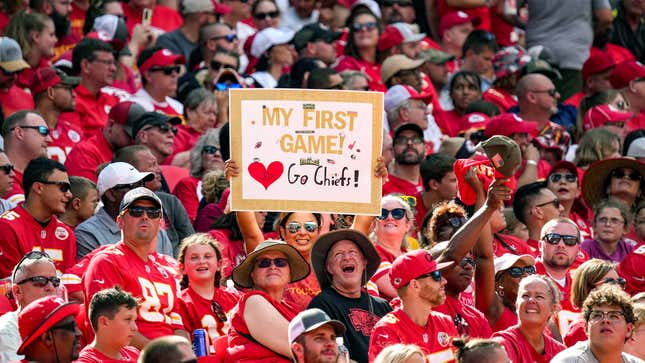 Kansas City's fans will rally behind the Chiefs while performing their controversial "loud, racist idiot" pantomime.
Eagles Fan Base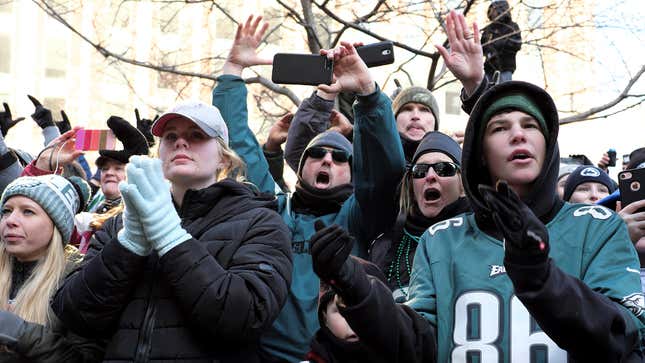 Honestly, they're just not as good as New York's.
Key Positional Battle Quarterback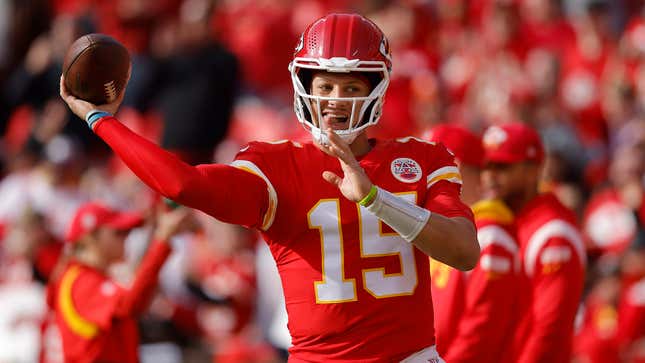 Patrick Mahomes: The veteran quarterback is much more experienced at working through his progressions to throw it every time to Travis Kelce. EDGE: Chiefs.
Key Positional Battle Running Back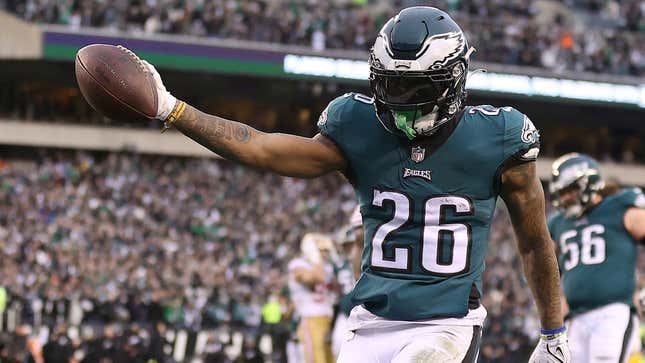 Miles Sanders: With 259 carries for 1,269 yards in the regular season, Eagles RB Miles Sanders seems like kind of a ball hog. EDGE: Chiefs.
Key Positional Battle Wide Receiver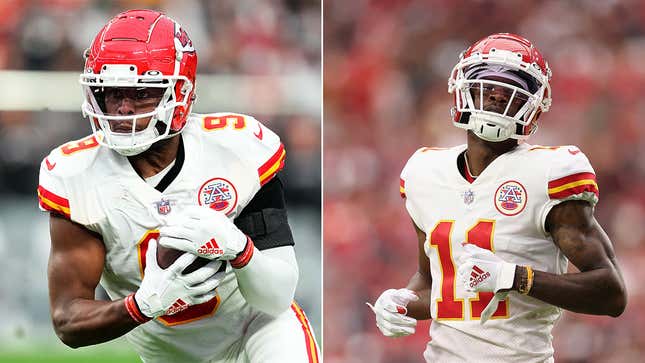 Chiefs wideouts JuJu Smith-Schuster and Marquez Valdes-Scantling rank among the league leaders in names. EDGE: Chiefs.
Key Positional Battle Tight End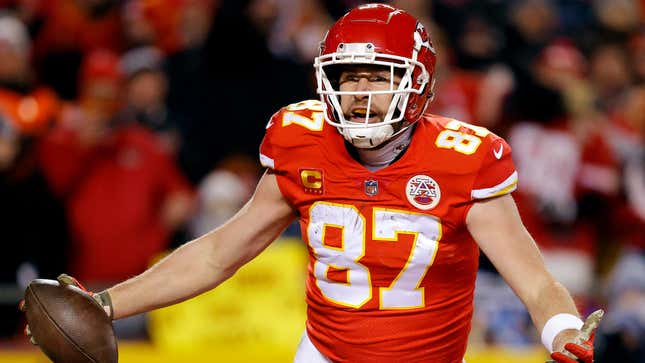 Travis Kelce is one of the best tight ends in the league, and an inspiration to semiliterate lunkheads everywhere. EDGE: Chiefs.
Key Positional Battle Offensive Line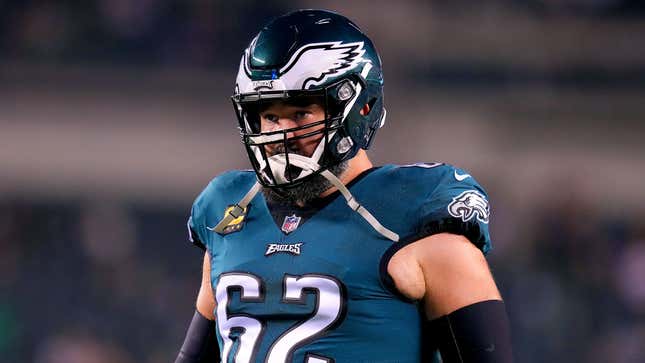 Jason Kelce: The Eagles center has worked tirelessly to perfect his standing-in-the-way-of-defensive-players mechanics. EDGE: Eagles.
Key Positional Battle Defensive Line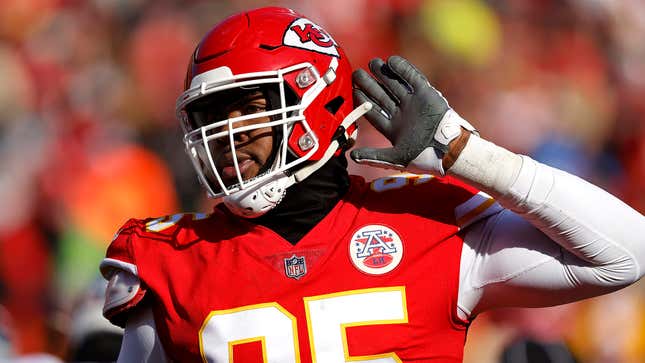 Chiefs DT Chris Jones is one of the most talented defensive players in the NFL, and if you're the rest of the Chiefs defensive line, all you can do is stand back and watch. EDGE: Eagles.
Key Positional Battle Linebacker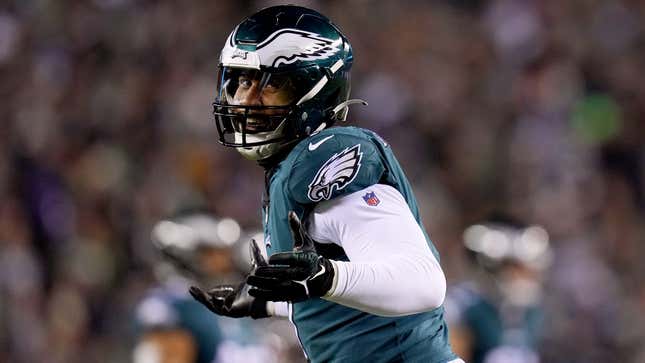 With a defense led by outside linebacker Haason Reddick, expect Philly to put pressure on Mahomes the instant he leaves his hotel room. EDGE: Eagles.
Key Positional Battle Safety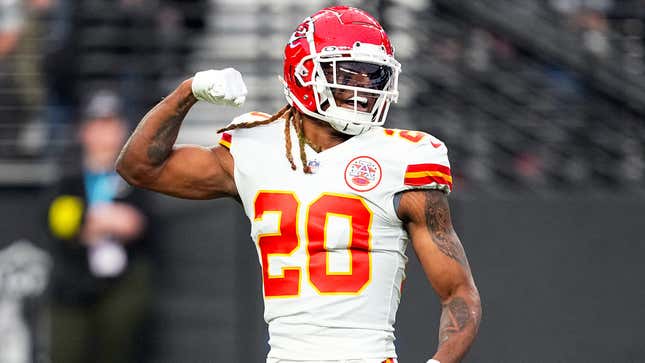 Justin Reid: The Chiefs safety displays great thoughtfulness and empathy while breaking up passes. EDGE: Chiefs.
Key Positional Battle Cornerback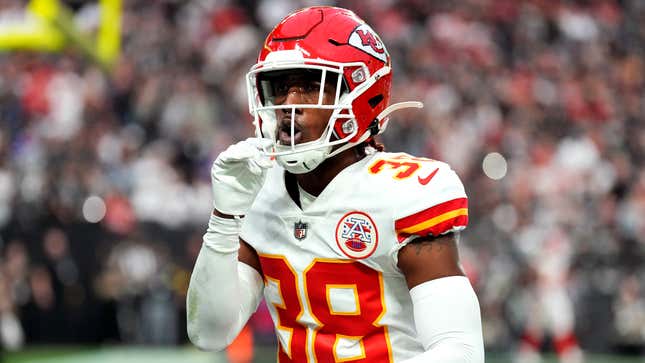 L'Jarius Sneed: The Chiefs were one of the first teams in the NFL to risk a fourth-round draft pick on a relatively unknown cornerback from Hogwarts. EDGE: Eagles.
Key Positional Battle Kicker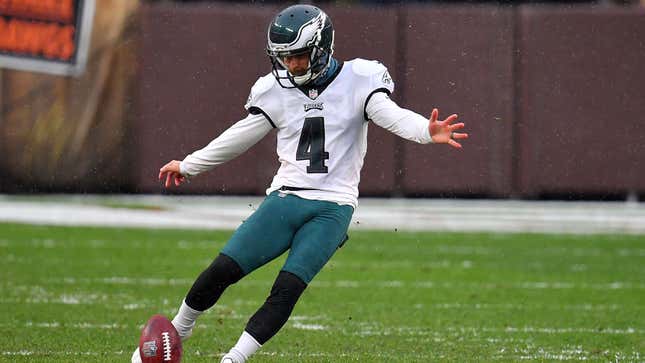 Jake Elliott: Huge fucking toes. EDGE: Eagles.
Key Positional Battle Special Teams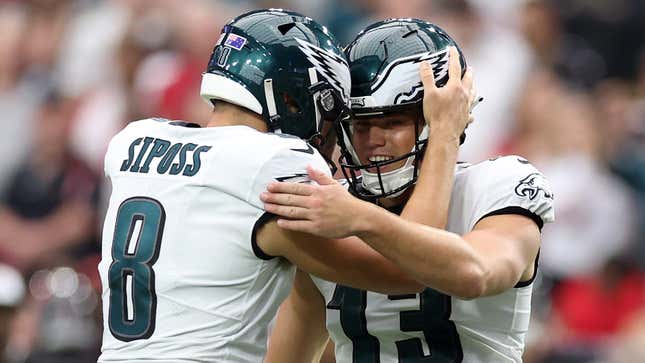 You're reading the special teams matchup? Jesus Christ, man, go for a walk or something. EDGE: Eagles.
Gambling Advice For Degenerates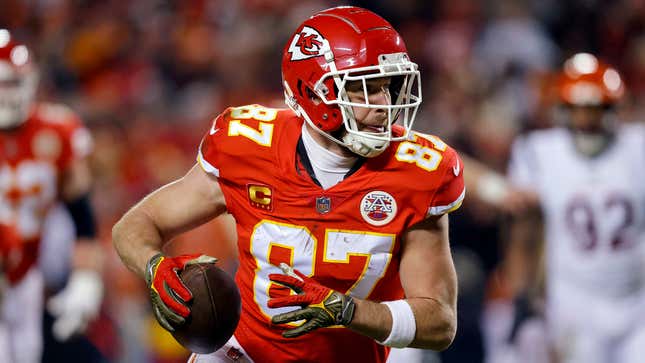 All right, you fucking swine, you miserable addicts: A prop bet for Kelce catching a touchdown pass on the Chiefs' opening drive is as a good a way to fritter away your hard-earned cash as any.
X-Factor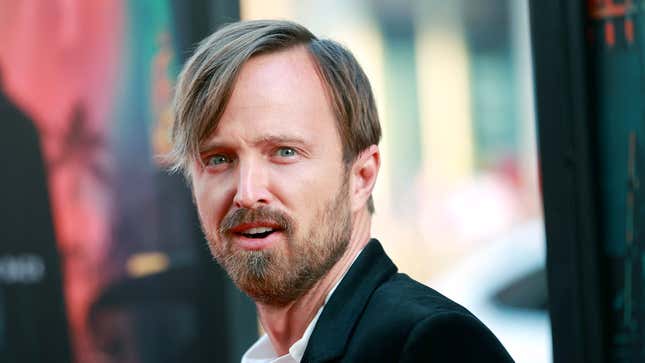 Commercials: If the PopCorner ad featuring the Breaking Bad characters uses the version where Jesse yells "Popcorn, yo!" that means the fix is in and you should put all your money on Kansas City.