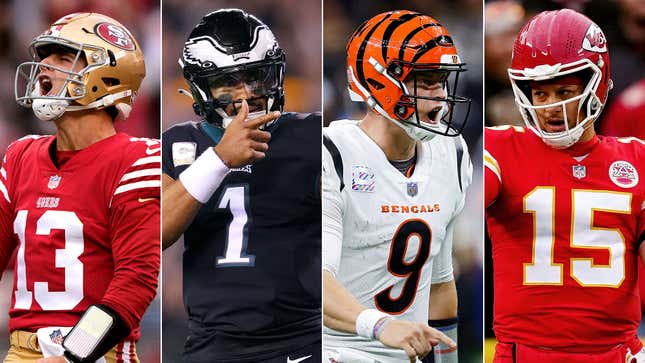 Onion Sports shares its expert analysis on the teams that will come away with victory in the NFL's Conference Championships.
49ers At Eagles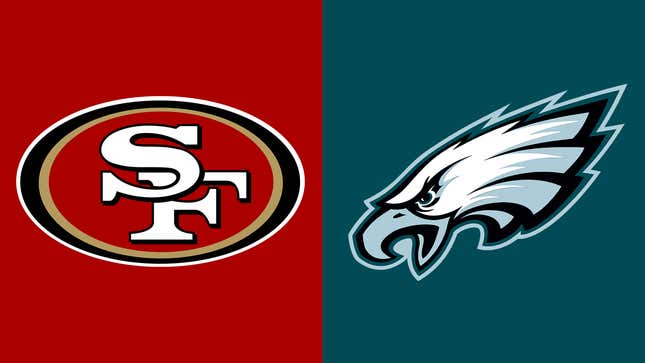 49ers: An upset win shocks the Philadelphia crowd who are still sober enough to follow what's happening in the game.
49ers Coach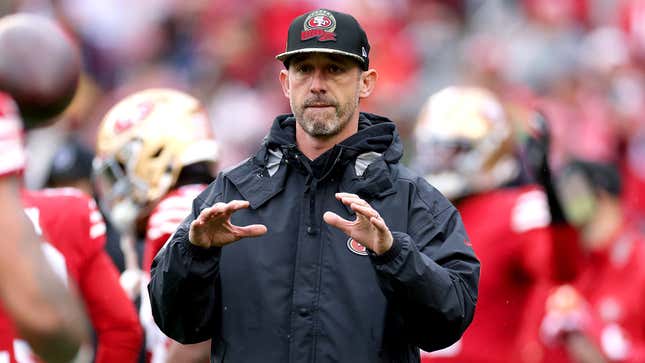 Kyle Shanahan: Ready to show that his performance as offensive coordinator in the Falcons' massive Super Bowl LI choke was no fluke.
Eagles Coach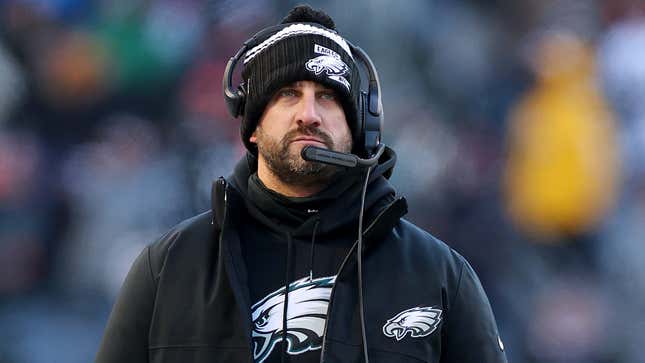 Nick Sirianni: Has silenced his doubters by managing to string together a credible coaching career despite going undrafted.
49ers Quarterback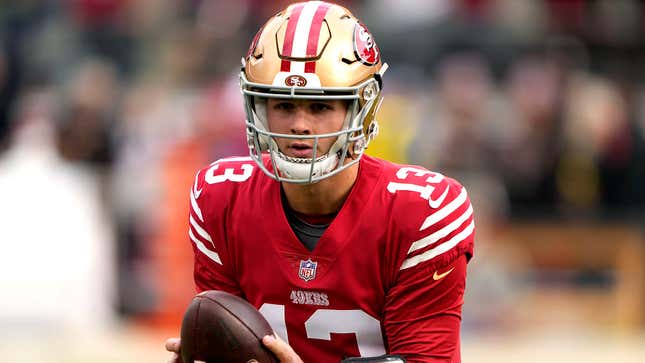 Brock Purdy: The rookie has 12 touchdowns to three interceptions despite needing to use both of his tiny hands to throw the football.
Eagles Quarterback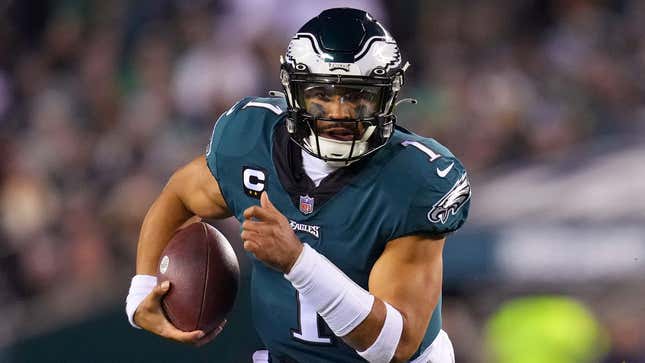 Jalen Hurts: Philly's QB is a lock for MVP, so at this point he probably doesn't care whether the Eagles win this game or not.
49ers Receiver To Watch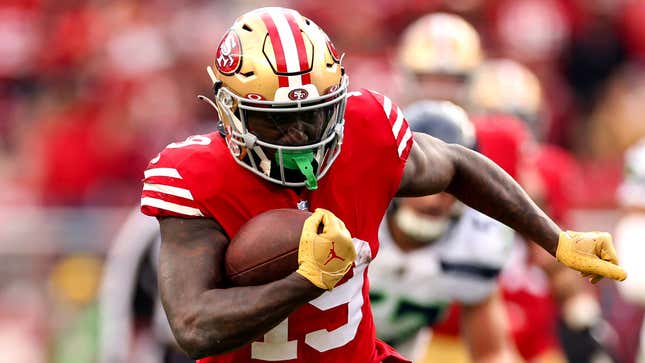 Deebo Samuel: The electric wideout led the league in bending the time-space continuum with the most catches after the catch.
Eagles Receiver To Watch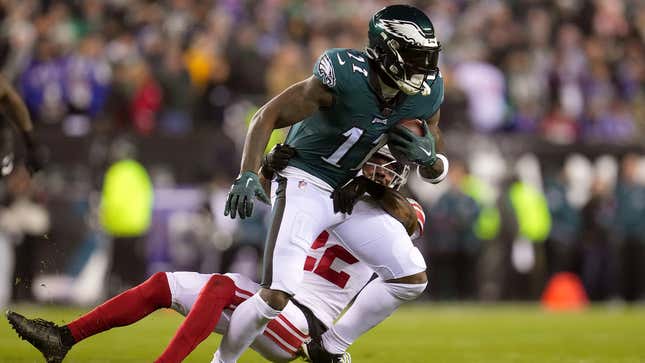 A.J. Brown: The Eagles receiver has it all: hands, legs, feet, arms, ears, a neck, you name it.
49ers Defender To Watch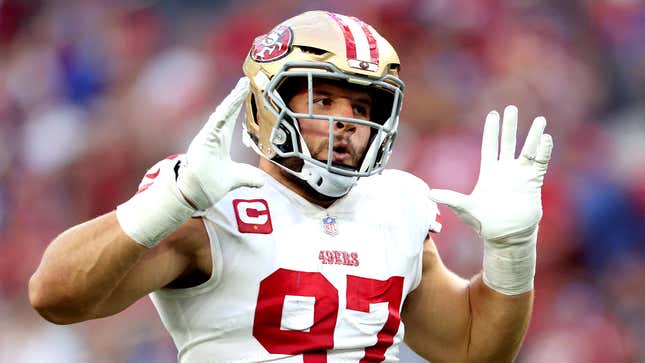 Nick Bosa: The defensive end fully utilizes his strength and power to burst through quarterbacks.
Eagles Defender To Watch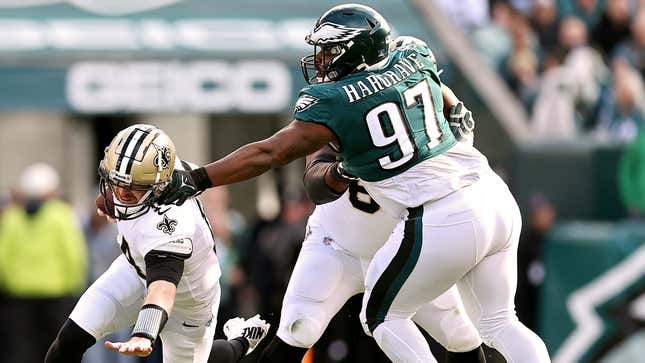 Javon Hargrave: The Eagles' defensive tackle contributed to his team's record 70 sacks this season, many of which were made during football games.
X-Factor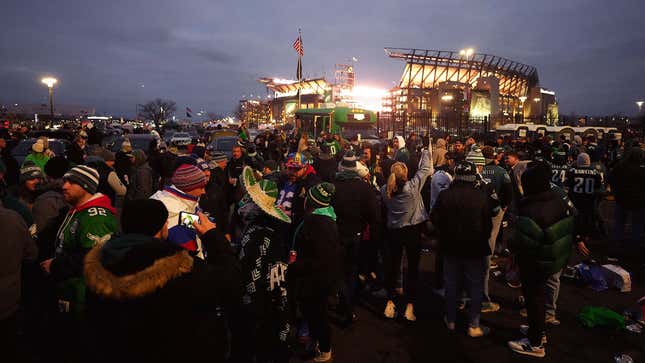 Eagles fans may start celebrating a little too early by burning down Lincoln Financial Field several hours before kickoff.
Bengals At Chiefs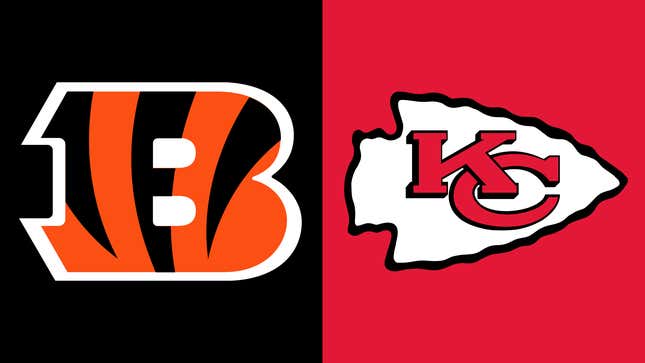 Chiefs: Expect Patrick Mahomes to hobble for over 50 yards and limp for two touchdowns.
Bengals Coach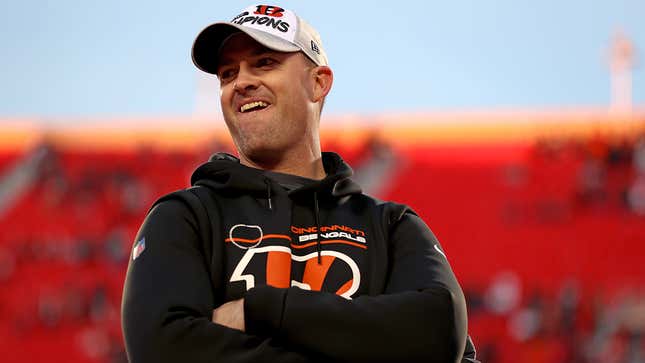 Zac Taylor: Despite some recent success, it's hard to fathom how Taylor still has a job after failing to win a Super Bowl with Andy Dalton.
Chiefs Coach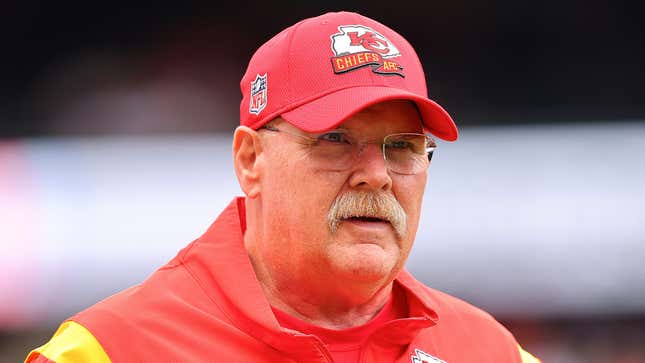 Andy Reid: There's no coach more primed and focused on triumphantly returning to the Super Bowl buffet.
Bengals Quarterback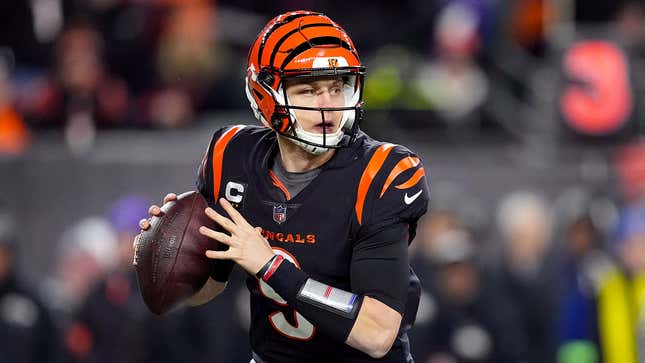 Joe Burrow: Cincy's phenom QB has proven he has what it takes to lose the Super Bowl.
Chiefs Quarterback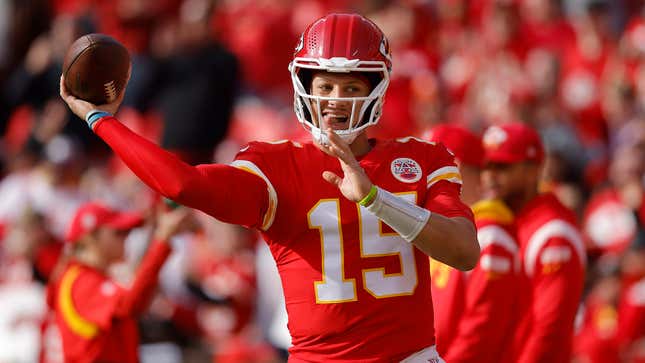 Patrick Mahomes: Despite suffering a high ankle sprain during last weekend's matchup, Mahomes is confident he still has the mobility to reach the medical tent.
Bengals Receiver To Watch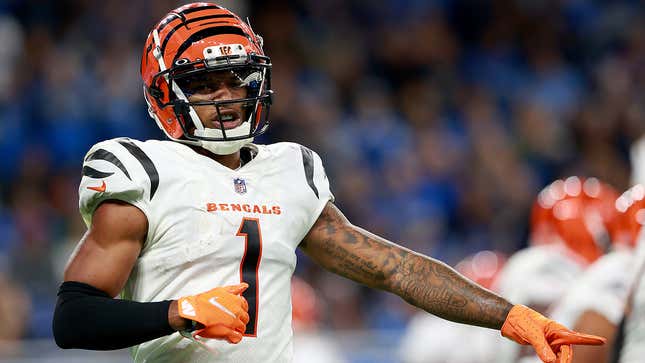 Ja'Marr Chase: The explosive wideout has great burst, game-breaking speed, and excellent hands, but insists on constantly wearing tacky animal prints.
Chiefs Receiver To Watch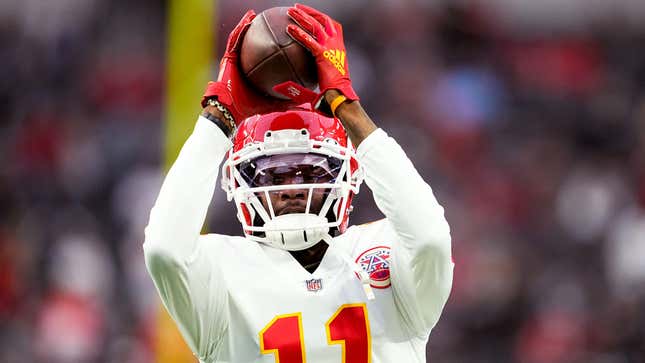 Marquez Valdes-Scantling: He will need to rely on his large frame and top-end speed if he wants any chance at getting one of Travis Kelce's targets.
Bengals Defender To Watch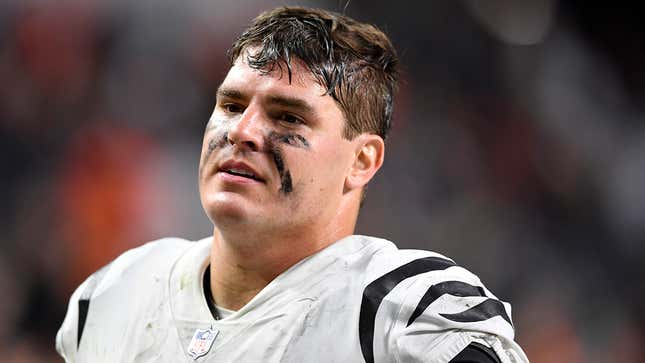 Trey Hendrickson: The defensive end isn't letting a broken wrist keep him from playing in the AFC Championship Game, which is frankly scary and honestly kind of fucked up.
Chiefs Defender To Watch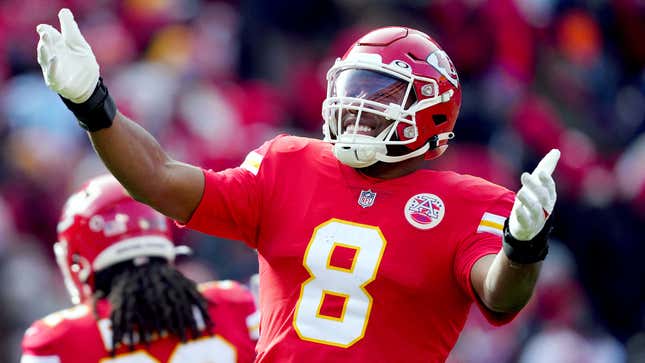 Carlos Dunlap: The pass rusher's mother asked us to mention that he's earned a Masters of Business Administration and that he should really think about working for his uncle at the fireplace store.
X-Factor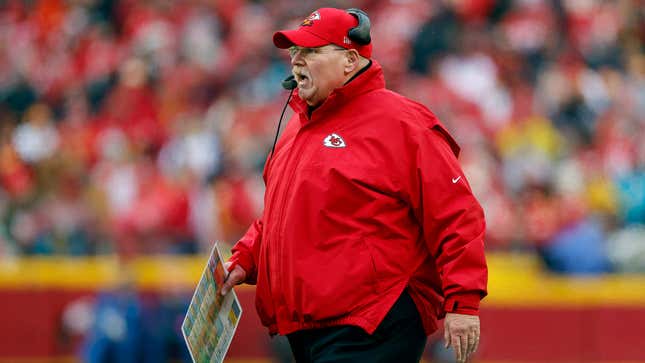 The AFC Championship could spell trouble for the Chiefs, and head coach Andy Reid may struggle focusing on the task at hand as it is scheduled right during dinner time.