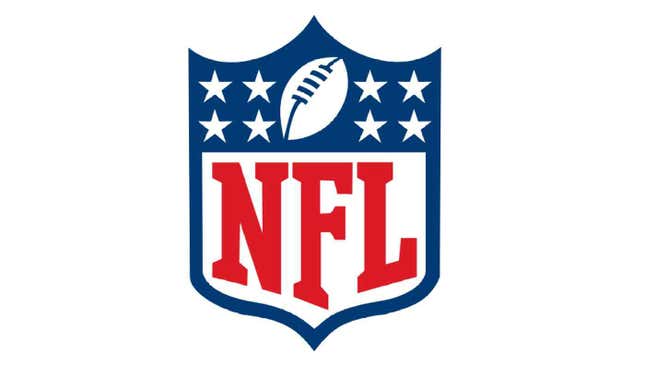 Onion Sports' NFL Week Two Picks
OSN shares its expert analysis on the teams that will come away with victory in this weekend's NFL week two games:
Jets at Patriots
OSN's Lock Of The Week: Patriots — Expect Patriots receiver Julian Edelman to become Tom Brady's favorite target in an otherwise sloppy New England win, snagging 13 of the QB's 19 completions for an average of 6 yards per catch.
CDC Issues Dire Warning That Nick Cannon Is Feeling Horny
Panthers at Bills
OSN's Pick: Bills — After a bright start to his NFL career last week, look for rookie quarterback E.J. Manuel to notch his first win in this matchup against his future self.
Browns at Ravens
OSN's Pick: Ravens — Following a blowout loss against Denver, the Ravens will be able to take absolutely no confidence from a win against the Browns.
Vikings at Bears
OSN's Pick: Bears — Chicago should easily win this game by relying on the arm of Christian Ponder.
Cowboys at Chiefs
OSN's Pick: Cowboys —The Chiefs will high-tail it right back into the tunnel after getting a glimpse of the Cowboys' monstrous owner.
Redskins at Packers
OSN's Pick: Packers — Another rusty performance from Robert Griffin III will really make fans wonder if perhaps he's coming off some sort of serious knee injury that he still needs time to fully recover from.
Titans at Texans
OSN's Pick: Texans — The Titans will not only find out that Houston is a difficult place to play, but a downright awful place in general.
Dolphins at Colts
OSN's Pick: Colts — For all the Ricky Williams media commotion, this game will be decided on the field, where Dungy and Manning remain a force to be reckoned with.
Chargers at Eagles
OSN's Pick: Eagles — Philadelphia just needs to sit back and let the Chargers do their thing.
Rams at Falcons
OSN's Pick: Falcons — Quarterback Matt Ryan and the Falcons will be difficult to stop, because this is not the playoffs.
Lions at Cardinals
OSN's Pick: Lions — Eye-catching performances from Carson Palmer, Calvin Johnson, and Reggie Bush will provide a perfect distraction for whatever Ndamukong Suh is going to do.
Saints at Buccaneers
OSN's Pick: Saints — Do they still blast cannons on that fucking pirate ship?
Broncos at Giants
OSN's Pick: Broncos — In the third matchup between the Manning brothers, expect Peyton to edge out Eli by playing on the better team.
Jaguars at Raiders
OSN's Pick: Jaguars — Game will provide the Jaguars an excellent opportunity to scout out new stadiums in California.
49ers at Seahawks
OSN does not predict games that it will be broadcasting.
Steelers at Bengals
OSN's Pick: Bengals — Listen, we need this one. We're in a lot of debt.