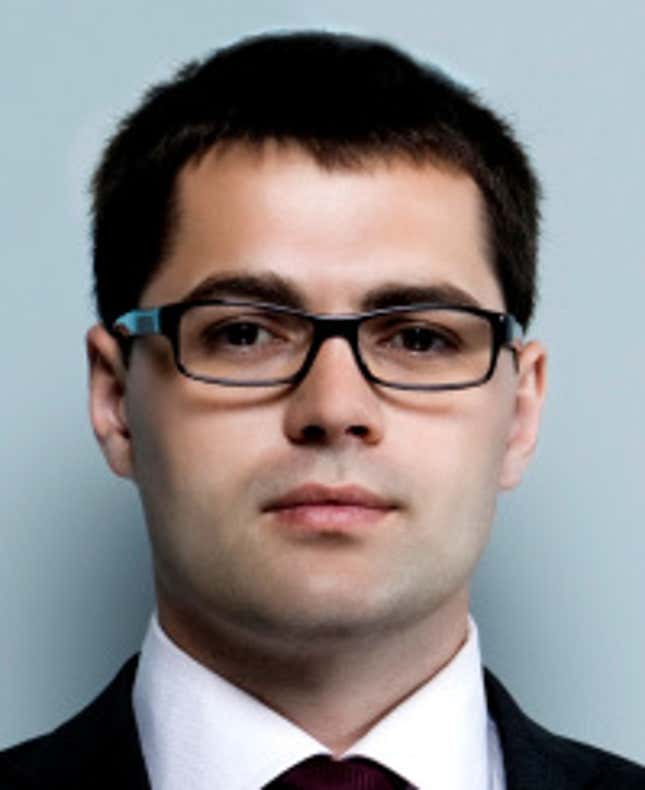 Guys, I know we've all been trying very hard to get the Packard account finished by the end of the month, but I'm sensing that a lot of our efforts are being wasted by working in isolation rather than in tandem. And, if I may offer a constructive criticism, I'm beginning to think our time would be much better spent if we all stopped working alone, put our heads together, and combined resources so we can more effectively cover for my complete and utter lack of ability for the task at hand.
This Week's Most Viral News: September 29, 2023
Yes, now is the time for us to combine our collective mental resources and work as a team in order to hide the fact that I'm bad at my job and don't really know what the fuck I'm doing.
Look, we've all given it our best shot individually. And each of us—other than myself, obviously—is both very hardworking and extremely talented. However, I am a firm believer in the axiom that the whole is greater than the sum of its parts. Or, in this case, that the whole is great enough to mask the utter ineptitude of one specific part, namely me.
The way I see it, everyone in this department is working toward a common goal. Why should any of us have to face this alone? Why shouldn't we realize that there is strength in numbers? Why shouldn't we work in perfect harmony as a group? Why shouldn't we all just combine our individual efforts to create the illusion that I'm anywhere near as competent and skilled as the rest of you?
Now, I understand that some people like to receive individual credit. They like to feel personally recognized for shouldering the lion's share of a project and for really making it their own. But teamwork isn't about who did this or who did that or who did absolutely nothing because he is a total idiot who can't be trusted with anything important. Teamwork is about sharing both the credit and the blame, specifically your credit and my blame in this instance.
For it is only as a team that we can all equally shoulder the burden of making me look like anything other than a bumbling hack who brings absolutely nothing to the table. Only as a team can we overcome the many obstacles I'll probably create because of being so bad at literally everything. And only as a team can all of my mistakes somehow end up seeming reflective of our department as a whole as opposed to just me on my own being a talentless fuckup.
We can do this, you guys. You, I should say, can do this. I can't do anything.
Of course, pulling together as a unified group won't be easy. Everyone needs to pitch in, and hopefully, when all is said and done, you guys will correct all of my stupid mistakes, do the vast majority of my workload for me, ignore the fact that I do not deserve to be a paid employee of this company, and maybe even let me slide right by when we all get equal credit and compensation for a job well done.
And look, each and every person in this department has their own strengths. Janet's great with the numbers. Todd's great with the projections. Mark's great with the cost-benefit analysis. I'm a useless dipshit. The list goes on and on. But just imagine how much stronger we would be if we all chipped in together and completely glossed over the fact that I actively frustrated and impeded the process every step of the way.
Sure, we could do the individual parts on our own. But wouldn't it feel so much more rewarding to know that each person played in a role in the final product? Wouldn't you feel better knowing that our manager wouldn't have to look at my final work with simmering rage and legitimate confusion as to how I was ever even hired?
So, I think it's time now that we all find a conference room, lay our thoughts out on the table, and finally get to work on really covering my ass.
Are you guys ready? Then let's go 'em! I'm going to go get some lunch. Call if you need me.