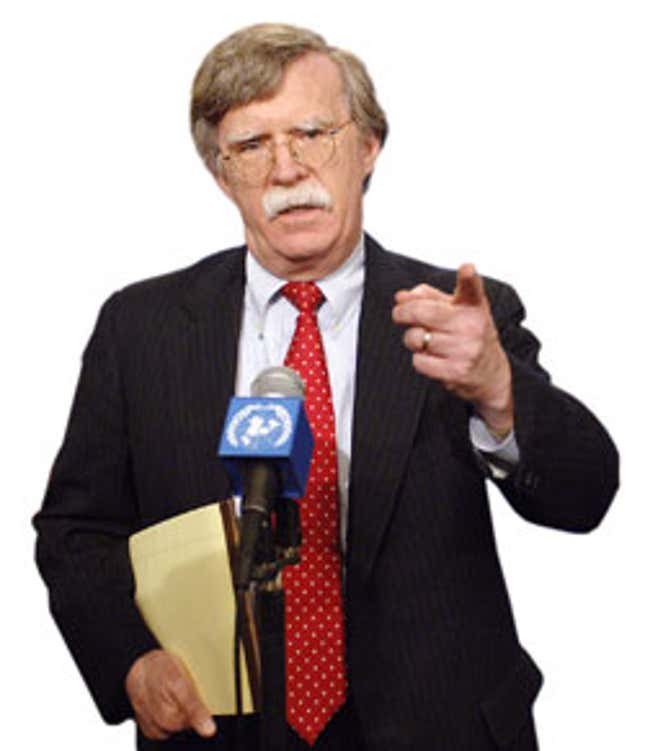 John Bolton's temporary appointment as U.S. ambassador to the U.N. expires in January. This is what he's done to recently cause renewed opposition from both parties: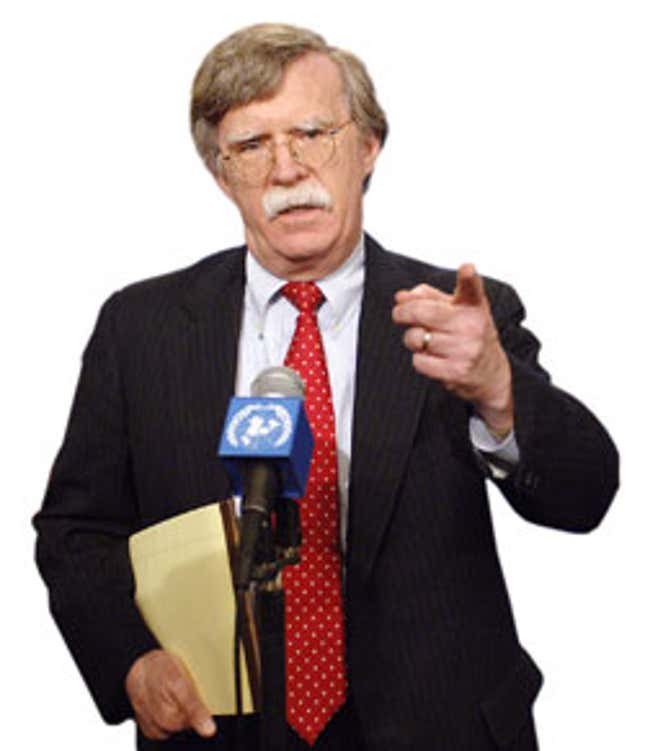 This Week's Most Viral News: September 22, 2023
Replaced his seat at U.N. with comfy hammock
Constantly demands reform of other delegates' faces
Set up hundreds of committees and subcommittees in effort to cut U.N.'s bureaucratic fat
Can't keep pants on when meeting with leading senators
Repeatedly says, "Did you hear something? I thought I heard someone talking, but I don't see anyone" when other delegates address floor
Used aid allocated for Darfur to upgrade to premium U.N. meal plan
Continually lapses into mocking, stereotypical Italian accent
Has been generally as effective as rest of U.N.