Millions worldwide were stunned by the September death of Steve Irwin, TV's Crocodile Hunter, and were further shocked by the release of a videotaped message from Osama bin Laden, in which the al-Qaeda leader took responsibility for the Australian wildlife enthusiast's death.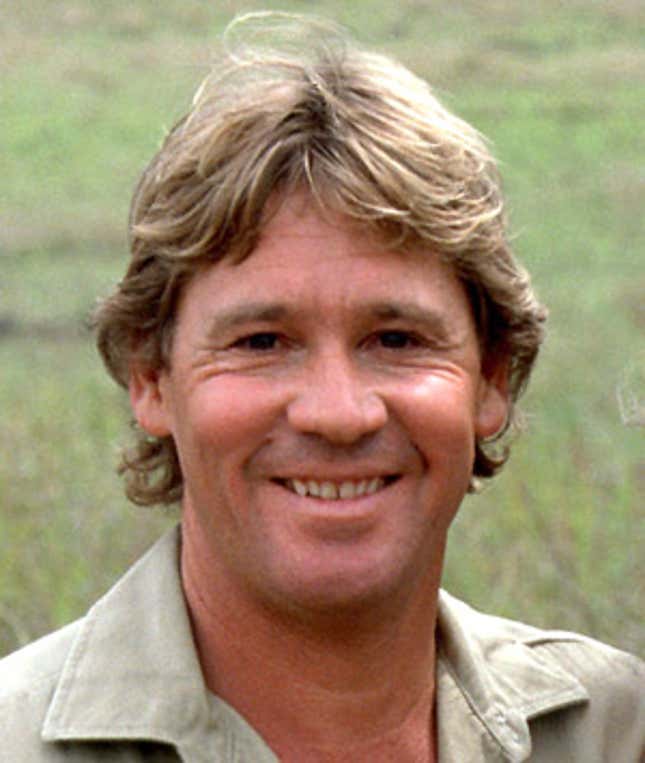 CDC Issues Dire Warning That Nick Cannon Is Feeling Horny
"We have no compassion for those who exploit Allah's creation for their own gain and glory, and we will continue to strike with righteous barbs into the oppressors' hearts," bin Laden said. The videotape was released to the Australian Animal Planet channel on Sept. 9, five days after Irwin's death. "Praise be to Allah, who permitted the wronged to retaliate against the oppressor in kind!"
While Irwin's family has not commented on the statement, Australian Prime Minister John Howard denounced the act shortly after Irwin's funeral.
"Our nation has lost a wonderful man and a colorful native son," Howard told a grieving crowd of thousands in Sydney. "I urge President Bush to resume the hunt for this deranged madman bin Laden."
To prevent possible additional terrorist attacks on other daytime cable TV personalities, heavy security details have been placed around What Not To Wear's Stacy London, the Food Network's Paula Deen, the American Chopper guys, and Dog the Bounty Hunter.