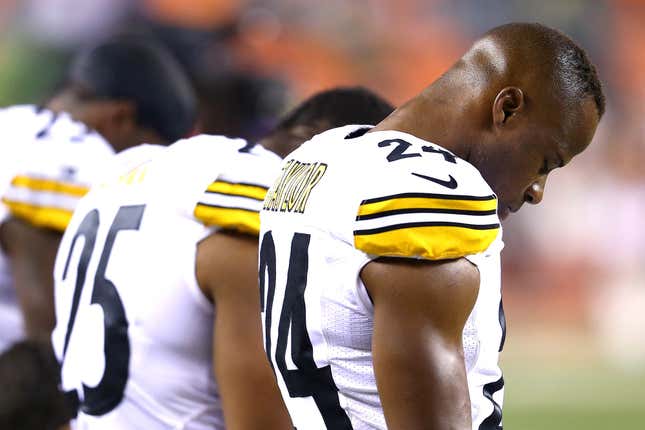 Heading into week five, there are 10 NFL franchises with a 1-3 or worse record. Here are some surefire tips for teams to get their seasons back on track:
Remember, it's never too late to turn your season around, unless of course you're an NFL team that started 0-4, at which point it's time to start thinking draft strategy.
Visualize going 8-8.
Take it one game at a time. Then if you're feeling lucky, go ahead and take it four or five games at a time.
In your pregame speech, explain to your players that this team is like a big ship. They'll know what you mean.
Learn the value of teamwork: +0.72 wins per season, on average.
All you need is heart, desire, and a brand-new roster loaded with Pro Bowl–level talent.
If Greg Schiano, Rex Ryan, Leslie Frazier, Todd Haley, or Marty Mornhinweg are part of your coaching staff, fire them immediately.
Abandon narrow-minded measurement of success in terms of wins and losses.
Ask any of the nation's incredibly knowledgeable sports columnists for their expertise.
Create bulletin board material to motivate your players by openly talking about how much they suck during press conferences.
Just wait it out until Von Miller is back from suspension.
Remember that this is a league in which a shitty 10-6 team with Joe Flacco at quarterback can win a Super Bowl.
This Week's Most Viral News: September 29, 2023