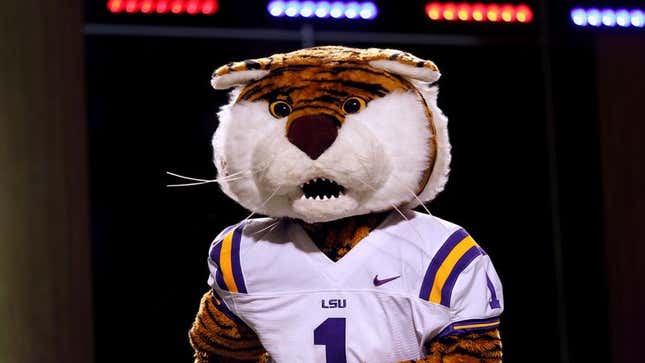 FOXBOROUGH, MA—In a bold move to usher the franchise into the future, the New England Patriots reportedly drafted Pat Patriot's successor Monday by using a third-round pick, 72nd overall, to select sophomore LSU mascot Mike the Tiger.
This Week's Most Viral News: September 22, 2023
Several reports indicate that the team plans to groom Mike the Tiger to eventually take over for the veteran Pat Patriot, revealing that members of New England's coaching staff were enamored with the consensus All-American mascot's nonstop motor, mobility, and elite antics.
"We got a good value with the pick and improved our football team with a top-tier mascot," said head coach Bill Belichick, lauding Mike the Tiger's toughness and durability as well as the SEC standout's large repertoire of dance moves. "This is a tough, gritty kid who never missed a single game for LSU over the last two years and is very explosive while bounding and tumbling all over the place."
"Does a nice job setting the tone with incredibly physical hijinks," continued Belichick.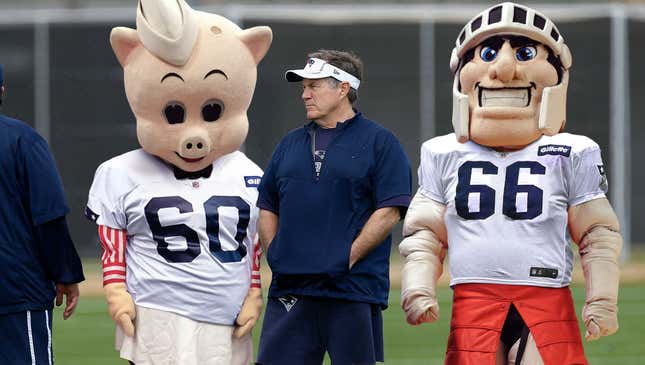 NFL Draft analyst Mike Mayock praised the selection of the LSU sophomore, noting that the highly touted mascot could gain valuable experience learning from Pat Patriot before the latter steps away from the game. Mayock, who insisted that Mike the Tiger was ready to contribute immediately, acknowledged that the SEC star still needed to work on improving his waving mechanics.

Patriots sources confirmed that the front office believes Mike the Tiger is a franchise mascot, adding that the third-round draft pick has a natural ability to fluidly improvise on the fly and the energy to become a difference-maker in the league with his relentless frolicking. After watching countless hours of tape, the team's scouts reportedly discovered that the LSU mascot was an extremely disruptive force when gyrating his hips in a suggestive fashion behind a referee.
The Patriots signaled that the team plans on having competition during training camp by signing several undrafted free agents over the weekend, such as Rutgers' Scarlet Knight, and giving a tryout to an older Piggly Wiggly mascot who worked at a grocery store for the past two seasons.
"Everyone knows Pat Patriot won't be around forever, so we felt it was necessary to bring in young talent at the position," said Patriots director of player personnel Nick Caserio, adding that the team relies on the Draft, free agency, or trades to acquire potential mascots. "I'm really looking forward to seeing their training camp battles, but Mike the Tiger is going to be hard to beat out for a job."
"Luckily we were able to grab him in the Draft before Cincinnati," Caserio continued.