NEW YORK—A coalition of artists, filmmakers, novelists, musicians, fashion designers, and other producers of American culture issued a joint statement this week warning the nation's citizens that the remainder of 2011 was going to be "pretty rough stuff."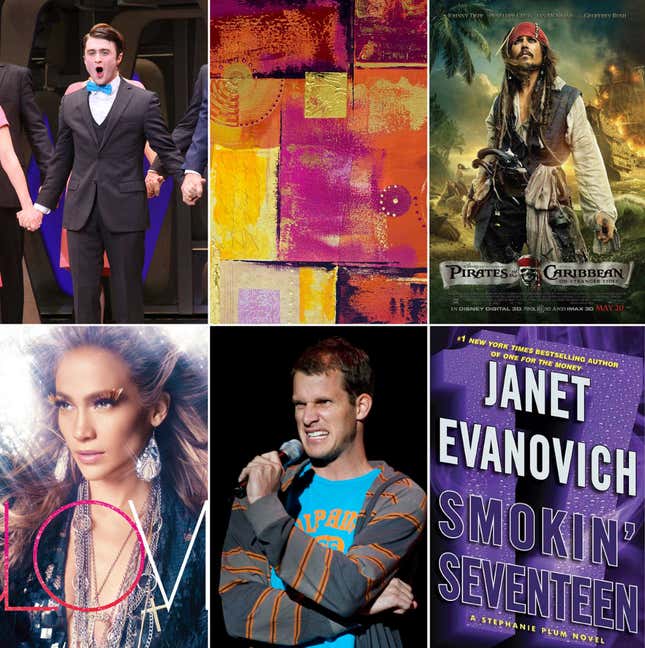 This Week's Most Viral News: September 29, 2023
The statement, which was signed and endorsed by every person working creatively nationwide, confirmed that the next eight months would be "a train wreck" and very likely the lousiest cultural period on record since 1999.
"We're urging everybody out there who is a consumer of American art and culture to prepare themselves, because they've got a real shit show headed their way," coalition member and movie producer Neal Moritz told reporters. "Maybe you'd already guessed, considering how much crap has already been churned out this year, but let me tell you right now: It's about to get worse. A lot worse. Brace yourselves."
"I'd like to say we tried our best, but we all know that's not true," Moritz added.
Saying it was "only fair" to let the American people know what they were getting into, thousands of artists and mass-culture producers across the country confirmed that after the release of an Eddie Vedder solo album in May, followed by the Jim Carrey film Mr. Popper's Penguins in June, and then a new Tim Allen sitcom in the fall, citizens will soon start asking themselves why they even bother.
Even distinguished artists, ranging from novelist Philip Roth to painter and photographer Chuck Close, verified in the statement that their upcoming 2011 works would be far from their best, and would only add to the feeling of cultural malaise expected to reach its low point sometime in late autumn.
"Oh man, you should see some of the American culture we've got lined up," said Atlantic Records A&R executive Tom Meyerson, holding a list of all forthcoming films, books, music, visual art, and poems slated for 2011. "About 4,500 terrible novels, some movie called The Zookeeper with Kevin James, and a shitload of new sculptures that we got a sneak peak of and, trust me, these things are not looking too good at all."
"Also, just to be clear, we're still going to inundate every square inch of the country with misleading advertisements about how great these projects are, which, of course, will just be part of the overall awfulness," Meyerson added. "Hey, at least now you can't say you weren't warned."
The purveyors of American culture were quick to point out that, while they were strongly tempted to scrap everything for the rest of the year and just focus on 2012, commercial considerations had forced them to see their work through—especially considering that if they pulled every bad project from 2011 there would only end up being "about five things left."
"Even that's a pretty generous estimate," admitted coalition spokesman and Random House CEO Markus Dohle. "I mean, there's new episodes of that show Men Of A Certain Age coming up, but does that really count as a highlight? That's pretty sad if it does, right?"
In response to the announcement, millions of Americans have already begun shifting their anticipation onto the tiny handfuls of culture they believe might stand a chance of being decent—such as Steven Spielberg's upcoming film War Horse—but people involved with these projects have attempted to deflect the public's attention.
"Let's not invest too much hope in my movie here, because it's really not that great," Spielberg said. "It's fine, I suppose. Like, it won't be an embarrassment for me professionally or anything, but will it be some sort of 2011-salvaging masterpiece? Oh Lord, no. That would be impossible, believe me."
When asked what the American people could do to make it through the remainder of 2011, the nation's producers of culture suggested consumers avoid everything new for the next eight months and just stay inside rereading Cormac McCarthy novels and playing old Hüsker Dü records until Jan. 1. O