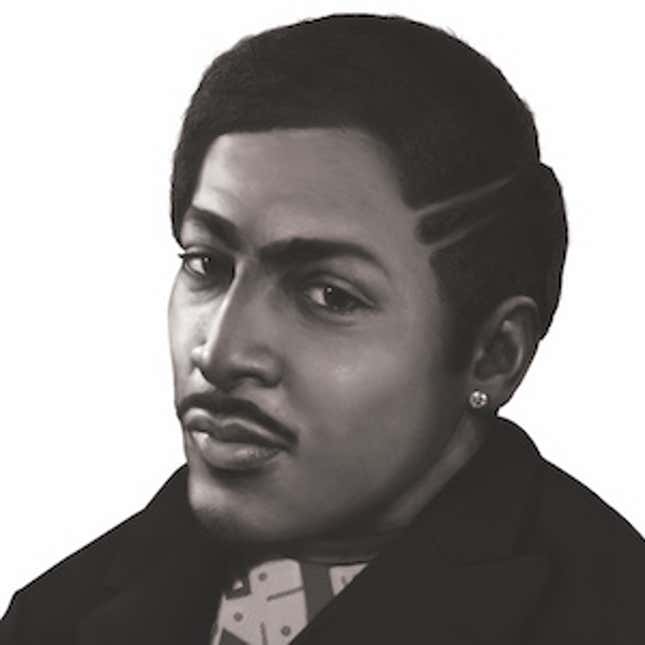 Please don't be upset, baby.

Although I don't know what made you mad, rest assured that I didn't mean it. Smoove would never hurt you.
CDC Issues Dire Warning That Nick Cannon Is Feeling Horny
Was it my words? My words should only be used to describe your beauty and to express the deep feelings that I have for you. If some of my words somehow went astray and hurt you, please accept my apologies.
Was it one of my actions? Was it when I lit a fire in the fireplace after you said you were chilly? Maybe instead, you wanted Smoove to wrap you in a blanket and hold you close.
Perhaps you were upset by the sliced fruit that I brought to you. I brought you those slices of fruit because I thought that you might be hungry. If those fruit slices were not fresh enough, I will go to the 24-hour supermarket all the way on the other side of town and hand-select the store's ripest kiwi, in hopes that you will find it acceptable. If you don't like kiwi, I will seek out a farmers market and purchase fresh fruits of the finest local varieties.
Perhaps you became angry when I caressed your neck and shoulders. Was I too rough? Maybe you didn't want the muscles in your neck eased at that moment. If that was the case, then I am sorry.
Was it one of those things that made you upset? Please talk to me. Smoove can't read minds.
If you would tell me what angered you, I could make it better, either by correcting my error or by treating you in so sensual a manner that you would forget all about it.
If you remove that scowl from your beautiful face, Smoove will make everything right. Let me put on a D'Angelo CD, and I will pull you close, and we'll slow-dance on my white bearskin rug. The fire is still going, so it will be romantic. While we are grooving together slowly, I will whisper into your ear and say things like, "Mmm, I love the way you move," or "Your embrace feels like heaven to me," or "You have beautiful calf muscles." Or I may sing song lyrics in your ear. Whatever I choose, you will be overcome with emotion and desire for me.
You look so fine when you're upset. I want to get freaky with you right now on the kitchen counter. Please give it to me.
Tell Smoove what is bothering you. I know I can make it all better, if you give me a chance. Let me rub your back and neck. This time, I will use my exotic oils and massage your muscles until they are the loosest that they have ever been. You will feel much too good to be mad at me.
If you prefer powder, please tell me before I get my oils.
To help you forget your troubles, I could kiss you softly on your forehead and on your cheeks. Once your passion has been brought to a desirable level, I could pick you up and let you wrap your beautiful legs around my waist. My back is strong, and I will not falter one bit as I support your weight. We will kiss like that, until your desire overwhelms you. Then I will gently lower you onto the bearskin rug, put your legs onto my shoulders, and ride you like you've never been ridden before. I will take you to a new dimension of pleasure. This dimension, full of scented candles and rose petals, is where all of your wild sexual fantasies will be realized. This is a dimension that Smoove has visited often, but now I want to take you there.
Aw, don't play me like that.
You know I would do anything if you would only smile for me. If there is something you want, please just ask for it. If you'd like an exotic drink, allow me to travel around the globe and sample the various drinks of indigenous cultures. I will write down the recipes carefully. I will bring back all the ingredients, and then I will make the drinks for you. I will bring the glasses to your lips one by one, and you can tell me which exotic drink is your favorite. Your pleasure is all that matters to me. If you don't like the exotic drinks I make, I will go back to even more exoticer locations and find drinks that you do enjoy.
I will also garnish the glasses appropriately.
If you could only put aside your anger, I would caress your hand and look deep into your eyes. You would be able to feel the bond we share all over your beautiful self.
Damn, girl, why you gotta be that way?
Smoove B resides in the city of Cincinnati, OH, in a 10th-floor penthouse. He is a regular guest contributor at the Cincinnati Learning Annex, where he teaches the popular six-week course, "The Fundamentals Of Relationship Communication." From 1998–2001, he wrote, produced, and starred in a semi-regular cable-access cooking show that focused on breakfast.