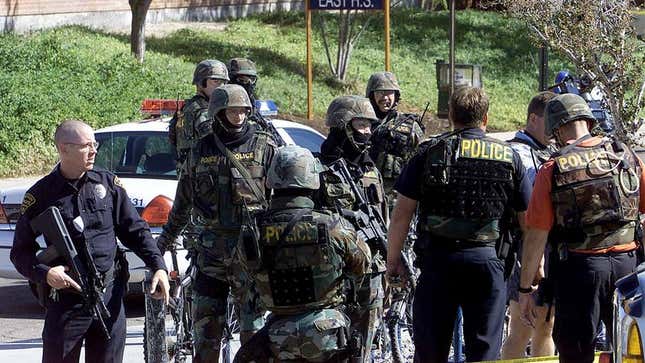 LEAMON, ID—Following their apprehension Thursday of would-be assassin Trent Beyer, law enforcement officials told reporters the 17-year-old student's attempted shooting rampage at East High School was "embarrassingly bad" and "didn't even come close" to causing any injuries or deaths.
This Week's Most Viral News: September 29, 2023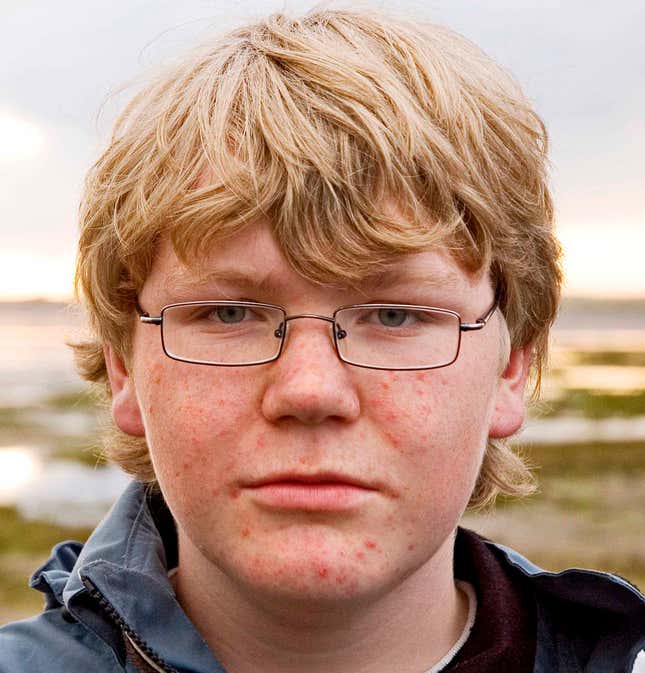 According to police reports, officers arrived at the scene to find Beyer in an empty hallway, holding a small-caliber pistol he struggled to load while simultaneously attempting to unfold a crude map of the school and consult a hastily scrawled list of teachers' and classmates' names.
"Between his limited firepower and lack of a cohesive attack strategy, you have to wonder what this young man was thinking," Sgt. Frank Burzinkski of the Leamon Police Department said of the high school junior, who was quickly subdued and taken into custody. "Truth be told, he wasn't adequately prepared to wound, let alone kill, anyone in significant numbers. We had no trouble taking him down."
"In fact, we tackled the kid before he even managed to get a shot off," Burzinkski added. "He was trembling and appeared way too nervous to pull the trigger. Not that it would have mattered, considering that after we disarmed him we discovered the little dope had left the gun's safety on."
Investigators agreed Beyer's plan was ill-conceived, saying they had confiscated a journal from the boy's home filled with amateur depictions of violence, several poorly drawn band logos, a "completely juvenile" manifesto detailing his personal grievances, and a diagram of the intended massacre suggesting the student lacked a strong grasp of the layout of the school he has attended for two and a half years.
According to detectives, Beyer appeared not to have even memorized the class schedules of his selected targets, and realistically never had a chance of killing more than a few of the dozens of students and teachers appearing on his list.
"The best thing he could have done would have been to create chaos and send everyone into a panic by taking out the most powerful people first," Police Chief Ethan Holman said. "Kill anyone who can physically overpower you, such as gym teachers or athletes, maybe the principal. Next you want to blow away a couple freshmen you don't even know—that kind of randomness sets a tone of terror and immediately lets everyone know you're serious."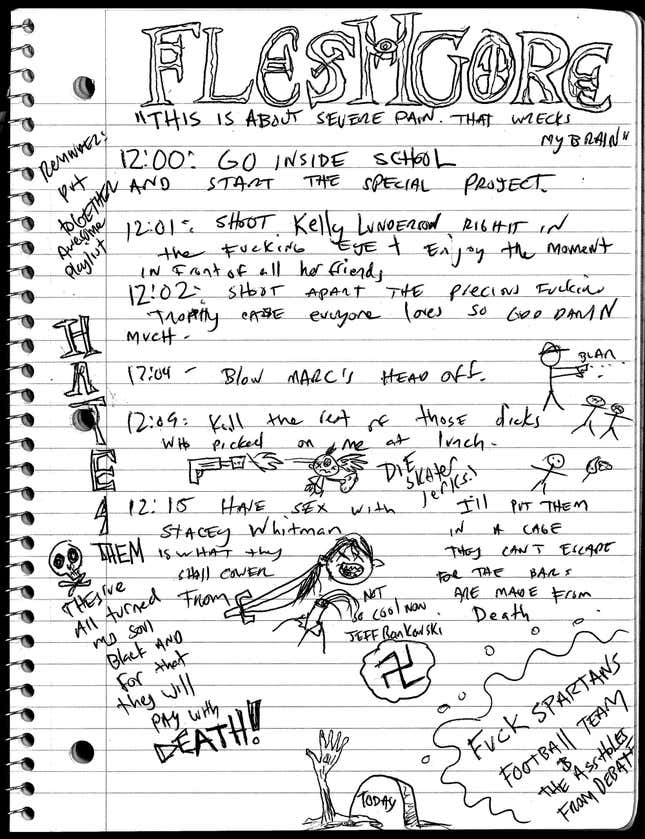 "But who's first on this whiz-kid's hit list?" Holman added. "The co-captain of the debate team. Did he really think that was going to send a message to the student body? We're still not sure ourselves, but believe me, that was the first question we asked him in the interrogation room."
Saying he was not surprised Beyer was unable to recruit a second shooter for the attempted killing spree, Chief Holman told reporters the least the young student could have done was arm himself with something more than an eight-round handgun and a single clip of extra ammunition.
The thought of detonating a pipe bomb in the teacher's lounge before class or the cafeteria at lunchtime seems never to have occurred to Beyer, police sources confirmed.
"If you really want to do something like this the right way, you have to set off an explosive device at the main entrance, then wait outside by an auxiliary exit where you can pick them off with ease," homicide detective Steve Rainey said. "Ideally, you have three shooters so you can create a crossfire for a higher kill count."
To adequately slaughter a significant percentage of students and faculty, Rainey recommended a mixture of weaponry, including several shotguns and a precision rifle for ranged combat, as well as a 9 mm semiautomatic sidearm and a 6-to-8-inch knife for "when you're closer in."
"Plan on a diverse selection of firearms, with the ultimate goal being to average around 50 shots a minute," said Rainey, adding that a gunman needed a large military duffel to carry everything and that Beyer's JanSport backpack was "not right for something like this." "You want to be able to spray a crowd with bullets from a distance, but you also want to be able to make a statement by point-blank blowing off some dickhead's face."
"At a minimum, [Beyer] should have gone to an army surplus store and picked up some military fatigues," Rainey added. "You're not going to intimidate anyone with a button-up shirt, pleated trousers, and loafers."