MARSHFIELD, MA—With an increasing variety of news media options, including 24-hour cable channels, websites, and blogs, more Americans have been tuning out traditional newscasts and turning to local resident Beverly Tollefsen for their news, a poll released Monday shows.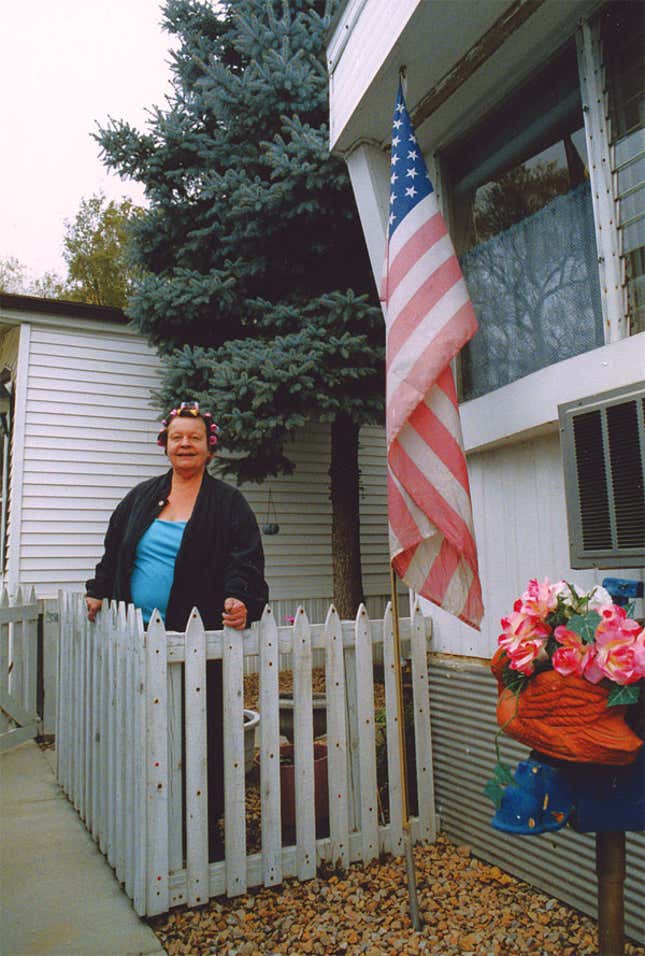 This Week's Most Viral News: September 22, 2023
According to the poll, 42 percent of Americans rely on Bev to keep them informed of the top news events. Only 37 percent said they get their news from network or cable TV. The remaining 21 percent rely on newspapers and radio, though 8 percent of that group does not form a strong opinion on the news "until chatting with Bev first."
Adults over 55 lead the shift, with two-thirds saying they consider Bev a top source of national news.
A local news source since 1974, 54-year-old Bev burst on the scene with her coverage of the Whitewater scandal, which she called "just awful" in her now-historic Shop Rite Address.
Since then, a growing number of Americans have tuned into Bev's reports—from her admonishing and sometimes blushing coverage of the Clinton-Lewinsky scandal in her front yard in the '90s, to her remarks on the contested election of 2000 to fellow bowlers at Alley Kat Lanes.
Bev's popularity has soared in recent years, thanks largely to her position on the corner of Library Plaza and Webster Street, looking out over more than six other homes. Neighbors and passersby tune in for Bev's greetings and news of the day, which she introduces with her trademark lead-in: "Have you been following all this news that's been going on?"
Andrew Kohut, director of the Pew Research Center, said America's shift toward Bev results in part from her ubiquity.
"Bev is looming larger as a news presence," Kohut said. "Appearing live from locales ranging from the hairdresser's chair to the doctor's office waiting room, Bev goes places traditional media can't."
Reports indicate that programmers in the fiercely competitive field of television news have been looking for their own Bevs. CBS Evening News producer Chris Weicher said the network was hoping that the recently hired anchor Shirley, a 57-year-old Mt. Horeb, WI resident, would "Bev up" its broadcasts.
"We wanted someone with a compelling, no-nonsense edge," Weicher said. "Someone who wasn't afraid to deliver the news in curlers and a nightgown."
Media analyst Aaron Lenz credits Bev's success to the public's increasing media sophistication, and growing frustration with mainstream media. "Today's news consumers want a maternal, non-threatening voice they can trust. Bev has given Americans a reason to believe in news again," Lenz said.
Loyal Bev watcher Kent Miellerson agreed. "I can't relate to the mainstream media elites. But Bev—she's just like you and me, so I trust her. Also, she's my aunt."
Despite fervent praise from her loyal listeners, Bev's critics allege that she is often unreliable. "Sometimes, like in the weeks after Sept. 11, Bev simply stops paying attention to the news, saying that it 'makes her sick just thinking about all of it,'" said retiree Gladys Hager, who claims Bev once devoted an entire report to endorsing a brand of fabric softener she preferred. "And she'll go on sudden, indefinite hiatuses, like if her daughter returns from college or her bursitis starts acting up."
She added: "I lent Bev's husband my hedge trimmers, and still haven't gotten them back. I'm supposed to rely on this woman for my news?"