WASHINGTON—In an unprecedented breach of national security, Pope Benedict XVI, leader of the international organization known as "the Roman Catholic Church," has infiltrated the highest levels of the U.S. government and devised a wide-ranging plan to destroy the entire country.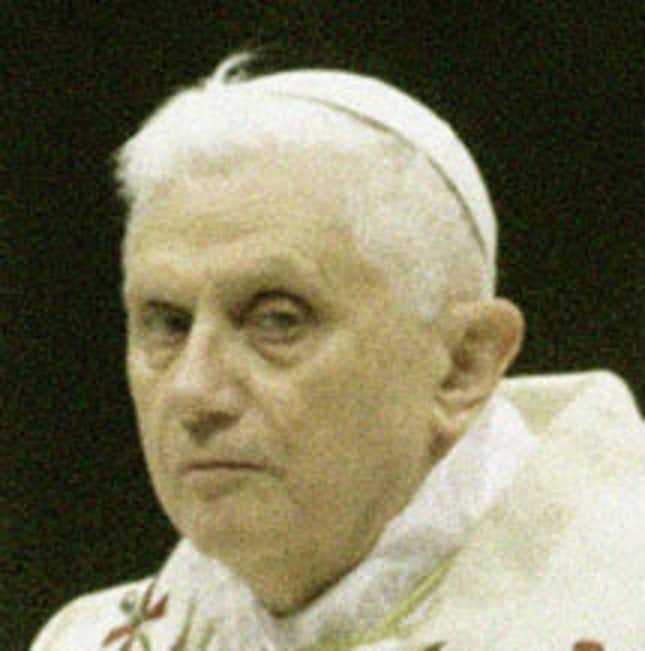 This Week's Most Viral News: September 22, 2023
Using recently uncovered information, shocked intelligence analysts have determined that the religious extremist's recent tour of the nation was in fact a reconnaissance mission designed to exploit essential weaknesses in our country's defenses and expose them to mass destruction.
"He had full access to everything—the White House, the National Cathedral, everything," said CIA director Michael Hayden, who reportedly has already tendered his resignation over the massive security failure. "By carrying out this espionage under the subterfuge of a goodwill mission of Christian charity, the pope was able to gain access to sensitive information never before obtained by a hostile foreign power. The president himself shook his hand, prayed with him."
"This is the most devastating failure of American intelligence imaginable," Hayden added. "We are completely helpless."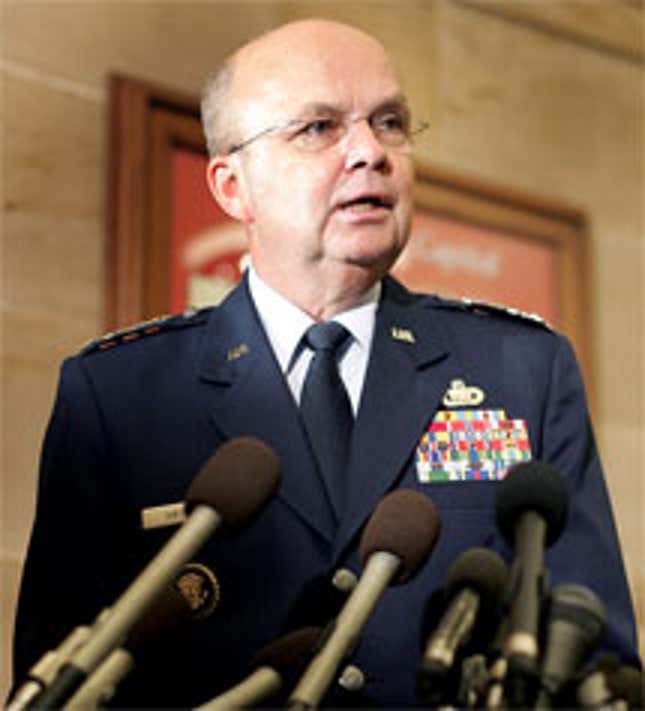 Twenty-seven separate federal, state, and local law enforcement agencies participated in security measures for His Holiness' visit to Washington and New York. All are now considered compromised.
According to event coordinators, the pope made repeated inquiries about areas of vulnerability during his tour, asking about the seating capacity and locations of emergency exits at Yankee Stadium, the civilian populations of the Washington, D.C. metro area, and the water-supply system of the Eastern Seaboard.
And in what many believe to be a related incident, a blueprint of New York's proposed Freedom Tower was reported missing the day after the pope's visit.
The CIA briefing details how a number of officials—including President George W. Bush—unwittingly gave up classified documents and information to the visiting pope, simply because he asked politely. During these seemingly benign conversations, officials said, the pontiff listened carefully, took notes, and was seen tapping on walls during tours of historic sites as if checking for structural weaknesses.
"We normally do not allow anyone to view top secret documents, but with the miter and the robe and everything, it was difficult to say no," said one Department of Energy official, who allowed Benedict to view plans for a proposed warhead delivery system, and detailed maps of the nation's nuclear power plants. "He said he wanted to bless the documents, which he did. Unfortunately, we now believe that the ring he wears is a miniaturized digital camera."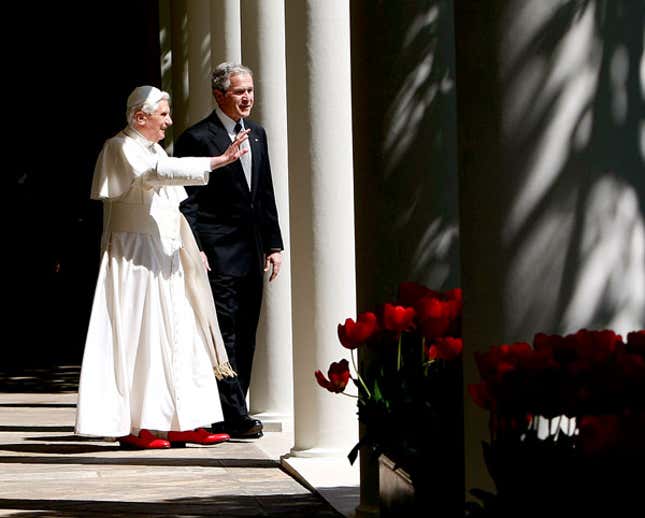 U.S. intelligence reportedly began to uncover the plot after routine monitoring of papal chatter in Vatican City—the heavily fortified city-state ruled by the pope and his minions, from which the infallible religious leader operates with diplomatic immunity—picked up the phrase "holy mission to blow up the United States" sometime around April 21.
According to a cardinal speaking on condition of anonymity, the popular religious extremist has been planning the destruction of America for decades. His plot includes coordinated attacks on multiple fronts, using explosives, poison gas, and some unknown weaponized biological agents referred to in Vatican parlance by the code name "plague of locusts."
The State Department's counterterrorism division has estimated that death tolls from the planned attacks could reach 150,000.
On Monday, the CIA released an audio recording of several voices believed to be those of high-ranking Vatican operatives. The tape reportedly contains numerous references to "the coming day of God's wrath against the Americans" and makes mention of several major landmarks, all in highly populated urban areas, as potential targets.
Chillingly, the recording concludes with the phrase "May God bless America," followed by what is being called a "throaty, maniacal" laugh that experts have identified as the pontiff's.
"The pope has one billion followers all around the world who are ready to do his bidding in whatever grim and deadly schemes he may devise," CIA Director Michael Hayden said. "I cannot imagine a more formidable enemy. Lord, have mercy on our souls in the terrifying, tragic weeks to come."