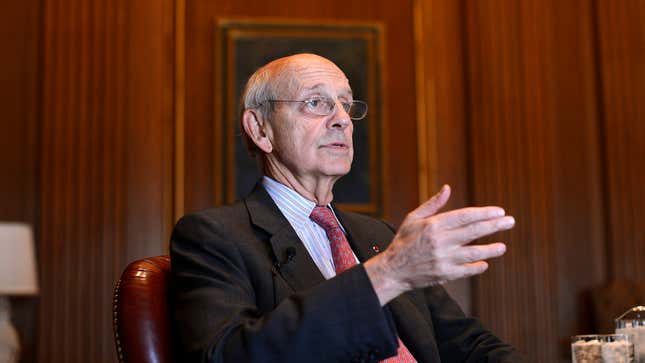 Supreme Court justice Stephen Breyer announced his retirement on Wednesday, leading to a flurry of speculation over who President Joe Biden will nominate to replace him. The Onion looks at the leading potential replacements for Justice Breyer.

Nude Justice Breyer Leaves Supreme Court After Turning In His Robes
Anita Earls: Appointing a Black woman who will be constantly overruled by white people would make the court more representative of America.
Jimmy Carter: Putting the 97-year-old former president on the court would ensure it has a strong new liberal voice for weeks to come.
Ketanji Brown Jackson: The accomplished D.C. Circuit judge has everything Democrats could want for attorney general in 2027.
Amal Clooney: Licensed to practice law in the U.S. and the U.K., Clooney could bring an international point of view as well as some much-needed star power to the bench.
Jay Inslee: Sure, he's not Black, and he's not a woman, but apart from that, nominating him would be a perfect way to fulfill Biden's pledge to put a Black woman on the Supreme Court.
Kamala Harris: Would give the current VP an avenue to become unpopular in a third branch of government.
Michelle Childs: For a court often considered too elite, Childs' public school and non–Ivy League education could actually give her an advantage for the first time in her life.
Barry Bonds: We'll be damned if Bonds is going to be overlooked for the Hall of Fame and the Supreme Court in the same month.
Ruth Bader Ginsberg: It's not like she can die again.