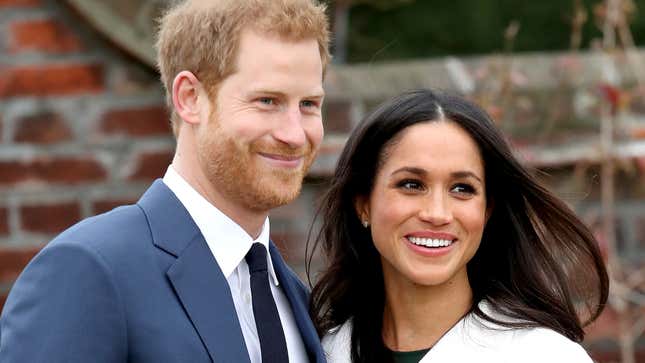 Prince Harry and Duchess Meghan Markle signed a multiyear deal with Netflix to produce a range of programming highlighting issues they care about. The Onion offers a first look into the royal couple's Netflix deal plans.

Edgelords Explain Why They Love Elon Musk
---
Slightly more British version of whatever Obamas currently working on.

---
Children's program that introduces young viewers to celebrity worship.

---
Another fucking show about Churchill.

---
Found footage horror about group of tourists lost in labyrinth that imprisons Prince Andrew.

---
New adaptations of British classics like Cumberland's Alley and The Scoffing Gentleman.

---
Fun travel show featuring former British colonies still picking up the pieces.

---
Interview series where Harry and Meghan chat with people much more deserving of a Netflix deal.

---
Addition of British subtitles.

---
Unlimited access to first seven seasons of Suits.

---
Whatever the fuck they want in exchange for Netflix getting one thing about Princess Diana.