Leon Rothberg, Ph.D., a 58-year-old professor of English Literature at Ohio State University, was shocked and saddened Monday after receiving a sub-par mid-semester evaluation from freshman student Chad Berner. The circles labeled 4 and 5 on the Scan-Tron form were predominantly filled in, placing Rothberg's teaching skill in the "below average" to "poor" range.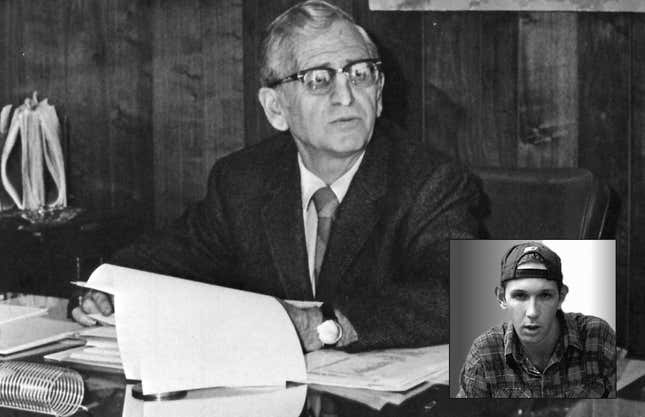 Although the evaluation has deeply hurt Rothberg's feelings, Berner defended his judgment at a press conference yesterday.
"That class is totally boring," said Berner, one of 342 students in Rothberg's introductory English 161 class. "When I go, I have to read the school paper to keep from falling asleep. One of my brothers does a comic strip called 'The Booze Brothers.' It's awesome."
The poor rating has left Rothberg, a Rhodes Scholar, distraught and doubting his ability to teach effectively at the university level.
"Maybe I'm just no good at this job," said Rothberg, recipient of the 1993 Jean-Foucault Lacan award from the University of Chicago for his paper on public/private feminist deconstructive discourse in the early narratives of Catherine of Siena. "Chad's right. I am totally boring."
G/O Media may get a commission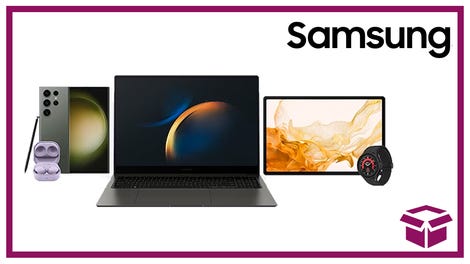 24 hour deals
Discover Samsung - Daily Deal
In the wake of the evaluation, Rothberg is considering canceling his fall sabbatical to the University of Geneva, where he is slated to serve as a Henri Bynum-Derridas Visiting Scholar. Instead, Rothberg may take a rudimentary public speaking course as well as offer his services to students like Berner, should they desire personal tutoring.
"The needs of my first-year students come well before any prestigious personal awards offered to me by international academic assemblies," Rothberg said. "After all, I have dedicated my life to the pursuit of knowledge, and to imparting it to those who are coming after me. I know that's why these students are here, so I owe it to them."
Though Rothberg, noted author of The Violent Body: Marxist Roots of Postmodern Homoerotic Mysticism and the Feminine Form in St. Augustine's Confessions, has attempted to contact Berner numerous times by telephone, Berner has not returned his calls, leading Rothberg to believe that Berner is serious in his condemnation of the professor.
"I'm always stoned when he calls, so I let the answering machine pick it up," said Berner, who maintains a steady 2.3 GPA. "My roommate just got this new bong that totally kicks ass. We call it Sky Lab."
Those close to Rothberg agree that the negative evaluation is difficult to overcome.
"Richard is trying to keep a stiff upper lip around his colleagues, but I know he's taking it very hard," said Susan Feinstein-Rothberg, a fellow English professor and Rothberg's wife of 29 years. "He knows that students like Chad deserve better."
When told of Rothberg's thoughts of quitting, Berner became angry.
"He'd better finish up the class," Berner said. "I need those three humanities credits to be eligible to apply to the business school next year."
The English Department administration at Ohio State is taking a hard look at Rothberg's performance in the wake of Berner's poor evaluation.
"Students and the enormous revenue they bring in to our institution are a more valued commodity to us than faculty," Dean James Hewitt said. "Although Rothberg is a distinguished, tenured professor with countless academic credentials and knowledge of 21 modern and ancient languages, there is absolutely no excuse for his boring Chad with his lectures. Chad must be entertained at all costs."