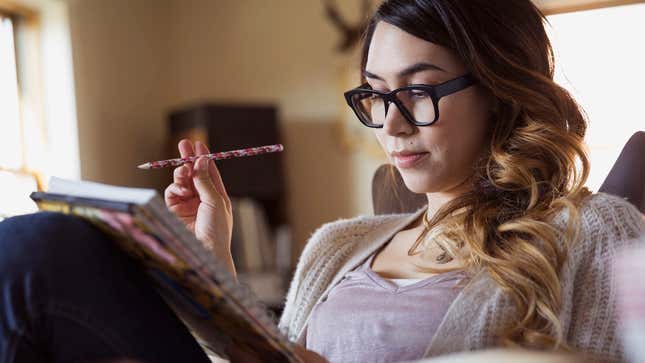 While New Year's resolutions are popular, studies show that the majority of them are never achieved, making whether to tie personal goals to the beginning of a new year a matter of debate. The Onion looks at the pros and cons of making New Year's resolutions.

Increasingly Worried Man Hasn't Yet Come Across Any Guacamole In Burrito
---
PRO
Pretty easy to think of ways in which you suck.
Many gyms offer discounted memberships in the new year to prey on suckers like you.
Previous Guinness World Record not even that many hamburgers.
It's never worked before, but it might work this year.
---
CON
Pretty pathetic to hear someone own up to their weaknesses.
Perpetuates idea that we should always be trying to improve ourselves.
Might set unhealthy precedent of actually getting things done.
You always do this. You always say you're going to follow through and then you go and let it slip through the cracks. You're a joke.