The recent announcement that footage of late actor Carrie Fisher in the upcoming Star Wars film has reignited debate about the ethics of using unused images or reconstructed footage of deceased entertainers in movies, television, and commercials, something that is only likely to increase as imaging techniques improve. The Onion takes a look at the pros and cons of using images and footage of deceased actors onscreen.
PRO
---
Who cares, they're dead.

---
Slightly less creepy than exhuming their bodies and propping them up like marionettes.

---
Paul Walker is back!!!

---
Enlarges pool of white actors available for roles.

---
We are momentarily entertained.

---
CON
---
Slippery slope could lead to digitally manipulating other aspects of film, like scenery or explosions.

G/O Media may get a commission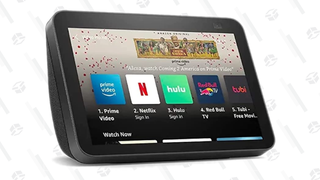 ---
Really distracts from romance of sex scenes.

---
Some of them probably had several good years of life left.

---
Johnny Depp will never, ever go away.

---
Still looks weird.