STOCKHOLM—In recognition of her groundbreaking work treating life- threatening diseases of the privates, renowned hoo-ha specialist Dr. Victoria Lazoff was awarded the Nobel Prize in Lady Medicine this week.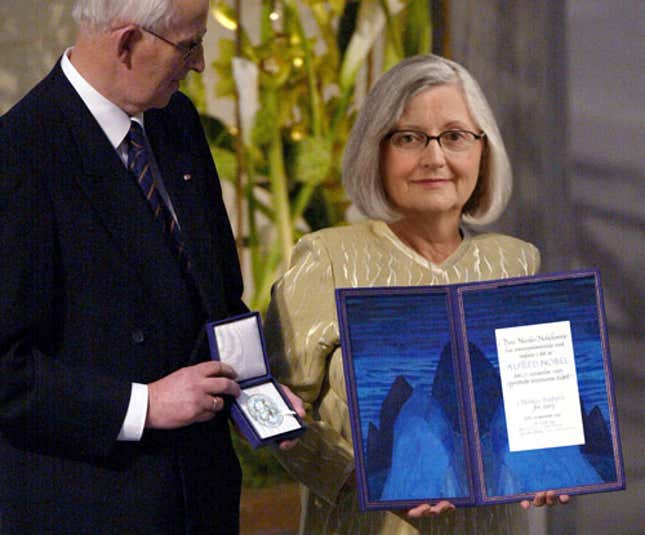 This Week's Most Viral News: September 22, 2023
The world's foremost authority on ailments down south, Lazoff led a team of cutting-edge hoo-ha doctors to develop new strategies for detecting abnormal growth in…you know, that area. The accomplished physician humbly accepted medicine's highest honor before a crowd of her peers, and spoke about the importance of regular screenings to prevent unnecessary complications up inside one's business.
"Recent advancements have brought us closer than ever to eliminating this threat, but early detection is still our best defense," said Dr. Lazoff, who earned a doctorate in lady parts from Johns Hopkins University. "I thank you all for this great honor, which I hope will finally bring the world's attention to the serious matter of [hoo-ha] disease."
Attendees said Lazoff then presented a number of slides pertaining to the, uh, nether-type zone.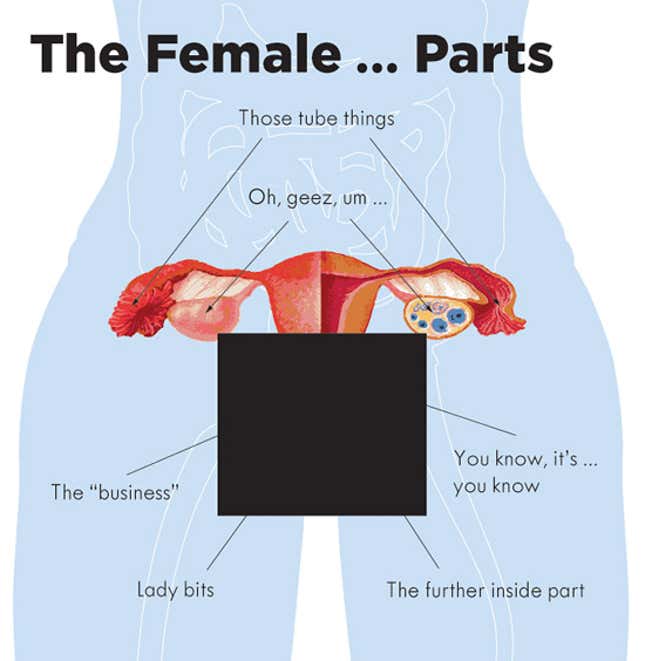 This marks the first time in more than 20 years that a Nobel Prize has been given to a physician who specializes in all that stuff downstairs. Committee members praised Lazoff for helping to stem the frightening epidemic, which last year killed more women than ta-ta and derriere cancer combined.
In many cases, Lazoff's methods have been able to prevent the spread of malignant cells from the inside of the um, geez, to the…more inside of…you know, the part that's sort of, uh….God, is it getting hot in here?
During the remarkably noninvasive procedure, targeted blasts of radiation are delivered to the, err, naughty region through a special, well, wand-like device that is—ahem—inserted near the, ho boy, "affected area."
You get the picture.
The treatment was also found to eliminate fibrous growths without causing nerve damage to the surrounding bits, the inside stuff, and that other thing that looks kind of like a rubber hoop. For these reasons, Lazoff's work has been heralded by many in her field as "invaluable" to modern medicine.
"Dr. Lazoff is a brilliant and dedicated physician who has saved countless lives with her research, and I can think of no one more deserving of this award," said noted pediatric oncologist Dr. Harold Brimson. "How many do you think she sees in a day? Must be a ton."
Accompanying the Nobel Prize is a $1.4 million grant that, according to medical experts, can buy Lazoff a lot of those metal spreader thingies. But the talented physician told reporters she is not interested in monetary reward, and only hopes to educate at-risk women about their own vag—genit—about their health.
"We should be encouraging an open dialogue with our young women, one that isn't constrained by some outdated facade of 1950s morality," Lazoff said to a crowd of people looking down at their shoes. "I cannot say this clearly enough: Ladies, please, make an appointment to get your annual [looksie-doo], especially if you are [seeing a fella] or have experienced pain or sensitivity in your ['Hello, my baby! Hello, my darling! Hello, my ragtime gal!']."
Added Lazoff, "It is time for this country to begin having a frank discussion about the [sound of loud, extended train whistle]."