WASHINGTON—A report released Monday by the U.S. Department of Commerce revealed that Americans spend an astonishing $14 trillion a year on countless, usually failed attempts to look cool.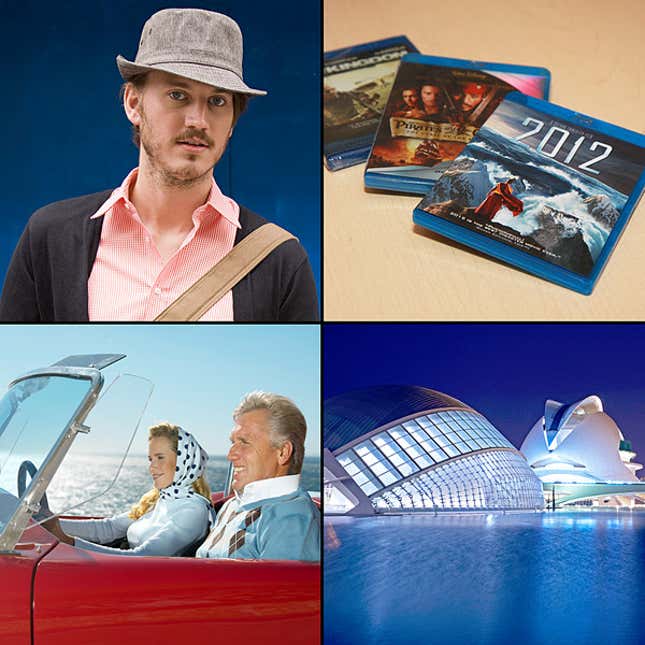 This Week's Most Viral News: September 22, 2023
Looking cool, which the report defines as "the outward projection of an appealing and often enviable image of oneself that others perceive as requiring little to no effort," appears to be a nationwide obsession.
"To put this into perspective, the amount Americans spend on cool looking haircuts is nearly 15 times greater than the total amount spent on cancer research," said Eric Gerhardt, noted economist and lead author of the report. "Whether it's name-brand sneakers, an all-in-one espresso maker, or a pair of hip and stylish Ray-Ban sunglasses, we devote tremendous resources each year toward our conspicuous attempts at stature enhancement."
"It's pretty much an epidemic at this point," the 52-year-old professor added before pausing momentarily to adjust a small gold earring in his freshly pierced earlobe.
The report found that, in all 50 states, efforts to appear cool accounted for a greater portion of household expenditures than career training, doctor visits, and childcare combined.
In addition, Gerhardt said, even basic necessities such as food, shelter, and water are obtained based on perceived coolness, with people opting to purchase expensive Thai or Ethiopian takeout food, spend more than they can afford on homes with granite countertops, and drink bottled water for no other reason than to impress others.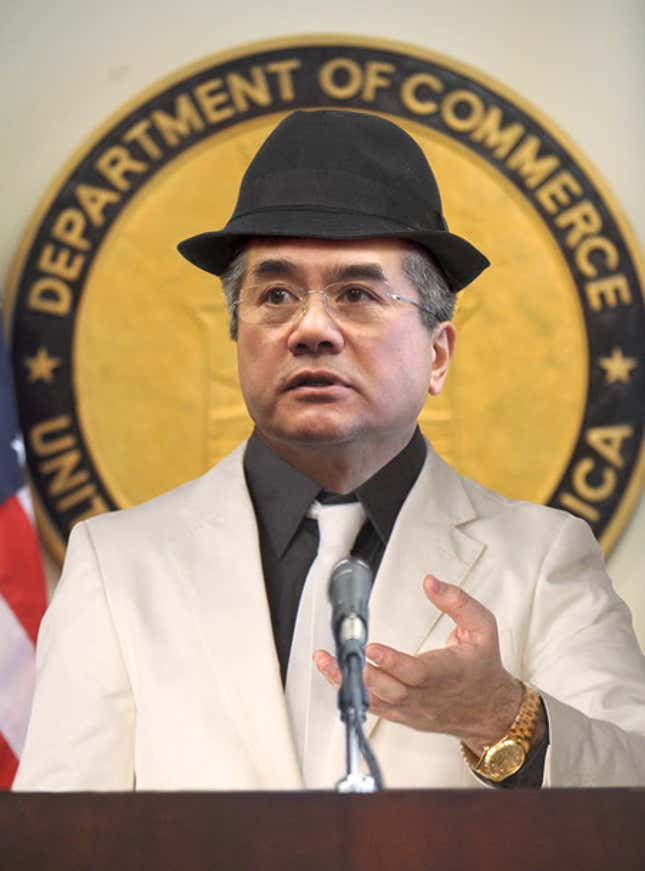 Despite the many trillions of dollars spent each year, the study found that Americans, as a whole, generally fail miserably at looking cool.
"Someone like contractor Jerry Ditmas of Akron, OH, for example, who spends as much as $3,000 per annum on custom motorcycle accessories, succeeds only in looking like a bigger doofus with each wasted dollar," said Gerhardt, adding that the advertising industry, Japanese youths, and dads on vacation account for nearly a quarter of the $14 trillion. "This is in contrast to, say, [musician] Lou Reed, who spent just $11 on looking cool in 2009 and remains as cool as they come."
According to the report, researchers have isolated a previously unknown personality trait called "getting it," a variable that, while not completely understood, seems to be essential to the achievement of coolness.
"Those who we found 'get it,' or who we determined 'know the score,' succeeded nearly three times as often at looking cool as those who did not," Gerhardt said. "Unfortunately, regardless of how much money Americans spend in desperate attempts to look cool, we concluded that nearly three-quarters of the populations falls into the category of 'lame-os' or 'total lame-os.'"
This worrisome trend extends far beyond just the average citizen, however.
According to the report, a significant percentage of the $14 trillion can be traced back to the highest levels of government, with tax cuts, most defense spending, and a number of major public works such as Mount Rushmore amounting to little more than lawmakers' attempts to appear cool to constituents.
"The Cold War was essentially one huge, pathetic trying-to-look-cool race," Gerhardt said.
Asked about ways the $14 trillion might be better spent, Professor Ian Thorson, a sociologist at Georgetown University, suggested the funds be used to combat poverty, but acknowledged that donating to charities was not always effective, as even those Americans in need often spend much of the assistance they receive on trying to look cool.
"The whole thing ends up being a vicious cycle," Thorson said. "The only way this situation will ever be remedied is if people just relax and try to be themselves, you know? I mean, that's cool, man."
Added Thorson, "Right?"
Thorson said his current research indicates that true coolness may in fact come from not caring what other people think—a finding he hopes to submit to his peers for review before publishing it in a journal admired by students and colleagues alike.
A number of leading economists have already discredited the Commerce Department's report, claiming the $10 million study was undertaken for the sole purpose of looking cool by winning a bunch of government funding.