BOSTON–A report published in the Aug. 25 issue of The New England Journal Of Medicine indicates that the average American receives 87 percent of his or her daily vitamin intake through the hair.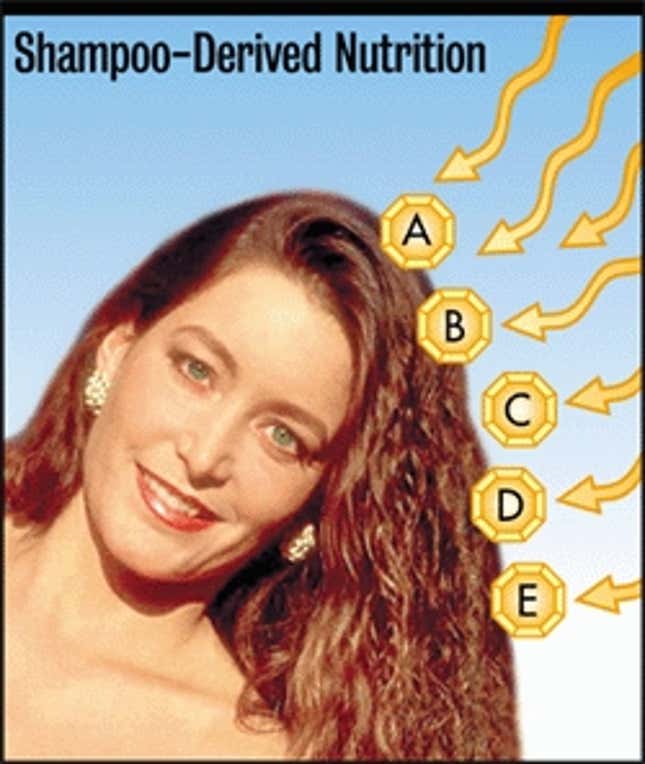 "Over the past five years, the field of hair-nutrient technology has evolved at a stunning rate," said Dr. Irving Kallberg, follicular nutritionist and author of the report. "Not surprisingly, shampoo has now surpassed food as the primary source of vitamins for the vast majority of U.S. citizens."
According to Kallberg, a single quarter-ounce application of a high-vitamin shampoo like Clairol's Herbal Essences or Pantene Pro-V provides a full day's supply of Vitamins A, B, C, D and E, as well as minerals like calcium, zinc and magnesium. By supplementing shampoo use with a quality revitalizing conditioner like Aussie Hair Salad, Kallberg said, the user can meet all of his or her nutritional needs.
"A serving of Paul Mitchell shampoo contains more protein than a 14-ounce New York strip steak," Kallberg said. "And, unlike meat, Paul Mitchell products give your hair a healthy, radiant shine."
"I wash my hair at least six times a day," said Robert Meader, a self-described "health nut" from Hermosa Beach, CA. "I used to be a vegetarian, but now I'm on a strict daily regimen of Nexus Protein-Plus shampoo and Aveda clarifying rinse. And you know what? I've never felt better."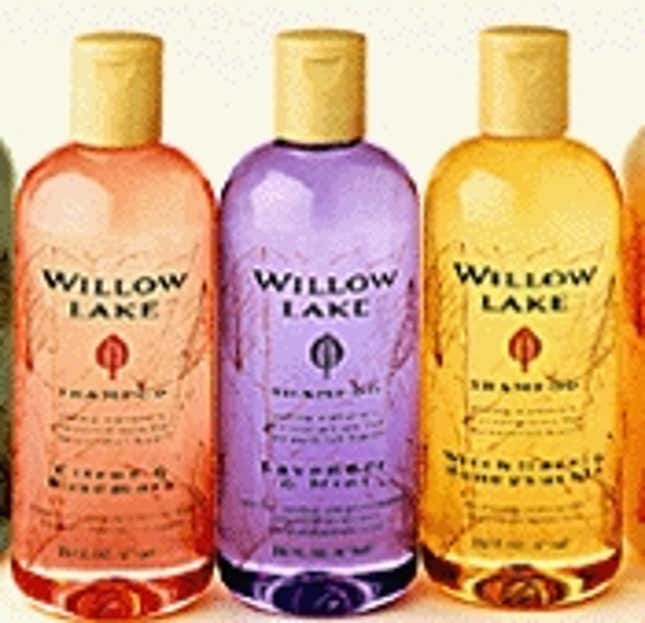 Across the U.S., restaurants are jumping on the bandwagon, offering patrons a wide selection of hair-care treatments along with their meals. Said Denny's vice-president of operations Ken St. Croix: "We currently offer a $9.99 meal deal featuring choice of entree with soup, shampoo, salad, rinse, potato, conditioner, choice of beverage and blow-dry, with dessert and styling gel available for $2 extra."
Food manufacturers are getting into the act, as well. Campbell's is developing a line of deep-cleansing and conditioning soups. Spokespersons for Chef Boyardee said the company has an anti-dandruff ravioli in the works. And Gatorade is planning a September rollout for its new line of "Sport-Sheen" athletic shampoos, which promise to "replace the vital carbohydrates and electrolytes your hair loses during exercise."
Experts say the trend is only beginning.
"With fatty, empty-calorie-laden Big Macs and pizzas becoming the norm, Americans' reliance on hair-washings for their basic nutritional needs will only increase," said New York University dietitian Penny Raskin. "By 2005, the family dinner hour will be all but obsolete, replaced by the family shower."
"Basically," Raskin said, "the secret to good health is simple: regular exercise, plenty of sleep and a good pH-balanced diet."