WASHINGTON, DC—A recently released Pentagon report is raising new worries that Iran has been operating several large facilities designed solely for the purpose of enriching mass quantities of high-grade students.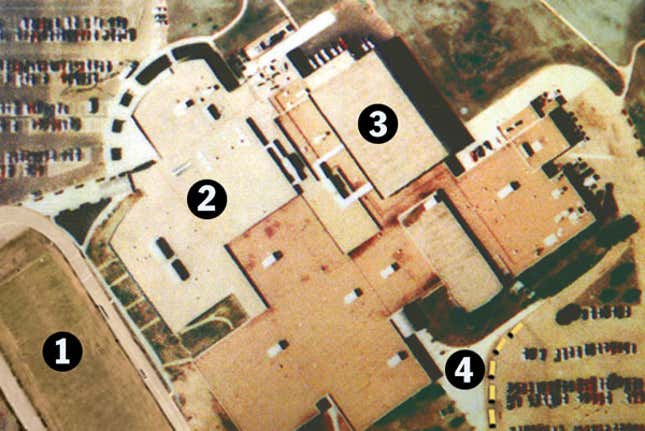 Edgelords Explain Why They Love Elon Musk
"We have reason to believe that specially trained Iranian science teachers are taking raw, unrefined brain power and bombarding it with knowledge at accelerated levels," said U.S. Undersecretary Of Defense For Intelligence Stephen Cambone at a Tuesday press conference. "If current levels of student concentration remain this high, Iran could be a mere five to eight years away from developing an atomic scientist."
Leading analysts believe that the teachers are using a widely applied enrichment process in which students are isolated from such elements as family, play, and cartoons, and are rotated through seven separative work units over the course of each day. This cycle is repeated for months, until the students are made highly reactive to reading matter, which enables them to absorb large amounts of information in short periods of time.
The students are then continually exposed to heavy material, taught to achieve critical thought, and finally graduate to a state of explosive productivity.
Hard evidence that would support the Pentagon's findings includes a top-secret syllabus, acquired by the CIA, which indicates that Iran may begin testing their students, possibly without warning, as early as next Friday. Reconnaissance-satellite images also reveal the presence of two Tehran–area facilities identified by intelligence sources only as "P.S. 235" and "H.S. 238."
Despite the Pentagon's announcement in mid-June that Iran had halted its nuclear-science program, additional satellite photos taken in early September clearly show 40-foot-long buses transporting multiple loads of students to these facilities in the morning hours between 7 and 8 a.m. Some images also reveal a short, 20-foot-long bus thought to contain a smaller number of highly volatile, non-reactive, and extremely dense students.
"While we believe that a majority of these students were developed within Iran's borders anywhere from 13 to 17 years ago, there is also evidence that they are importing older students from former Soviet republics and Pakistan in what officials have dubbed an 'exchange program,'" CIA Director Michael Hayden said.
Although no one is sure exactly what is being conducted inside the accelerated core curriculum, a team of UNESCO inspectors who visited suspected Iranian enrichment facilities in 2004 found a number of microscopes, Bunsen burners, centrifuges, and reference materials, including a stockpile of instructional materials and textbooks covered in brown paper wrapping intended to obscure the material's subject matter.
In a nationally televised Oval Office address Tuesday, President Bush expressed the concern that if Iran is allowed to enrich its students unchecked, many of them could end up anywhere, with some potentially landing in major university centers in New York and Los Angeles.
"The U.S. stopped enriching its students decades ago, and we call upon Iran to do the same," Bush said. "If the Iranians do not put an end to this program by the middle of December, and impose final examinations, they could face further isolation from the international community."
As the U.S. awaits a response to the ultimatum, American intelligence continues to monitor a rumored late-afternoon summit, consisting of a series of secretive bilateral meetings between parents and a female science expert known as Mrs. Bakhtiari.