NEW BRUNSWICK, NJ–According to a report released Monday by Rutgers University's Center For Media Studies, mankind's collective knowledge of TV trivia is increasing at an astounding rate, doubling every three years.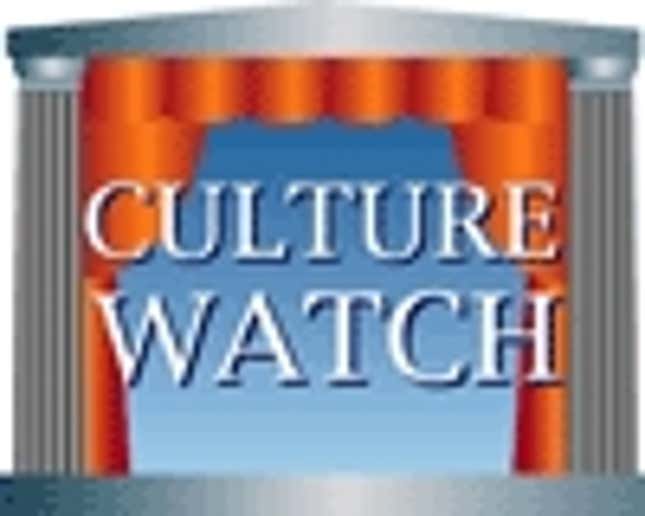 Edgelords Explain Why They Love Elon Musk
"Our species' familiarity with the details of specific I Love Lucy episodes is 16 times what it was during the show's ratings peak in 1955," said Dr. Timothy Klennert, director of the Center For Media Studies. "For example, 80 percent of Americans are able to name the bogus health tonic that got Lucy drunk during the episode 'Lucy Does A TV Commercial,' compared to 5 percent the day after the program's original airing."
Klennert attributed the trend to the rise of such rerun-driven cable networks as Nick At Nite and TV Land, as well as the increased availability of classic TV episodes on home video. Also cited was the proliferation of Internet sites offering TV-trivia quizzes and books crammed with statistics and factoids about the history of the medium.
"In today's media-rich environment, a person pretty much has to live in a cave not to be exposed to TV trivia," Klennert said. "There are infants who haven't even watched television who can name all six Brady kids. It's practically genetically encoded."
Klennert praised the dedication of U.S. television viewers, who have "tenaciously studied and absorbed TV trivia in the face of so many other forms of information competing for their attention."
"In 1987, only 16 percent of Americans could sing the entire Family Ties theme song, including the 'Sha-la-la-la' ending, compared to the 67 percent able to sing the Friends theme today. If we continue at our current pace, it is not inconceivable that by 2010, there will be a TV theme song that achieves 100 percent saturation."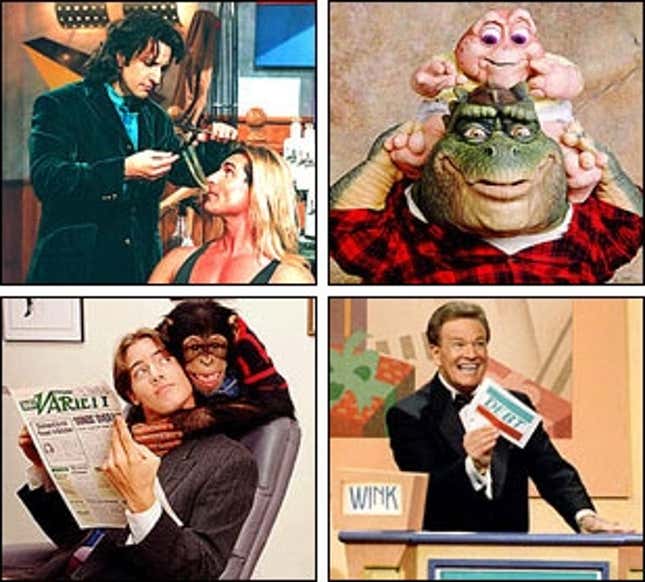 Some complain that the TV-trivia explosion has come at a cost, contributing to a general decline in interest in such subjects as math, science, and history. For others, however, the trade-off has proven enormously profitable.
"I have no idea what a proton is," said Who Wants To Be A Millionaire contestant John Carpenter, who won $1 million for correctly identifying the U.S. president who appeared on Laugh-In, becoming the subject of a TV-trivia factoid in his own right. "Fortunately, the million-dollar question had nothing to do with such basic scientific knowledge."
According to Mark Bennett, author of TV Sets: Fantasy Blueprints Of Classic TV Homes, not only are more Americans trivia-savvy than ever before, but the quality of the trivia itself is increasing.
"It's no longer all that impressive to know that two different actors played Darrin on Bewitched," Bennett said. "To impress these days, you'd have to know that there were two Mrs. Kravitzes. Or two Louise Tates. Or that Jerry Seinfeld was on the first season of Benson."
Pondering the future of TV trivia, Bennett said: "One day, I envision a world in which every American knows that Happy Days was a spin-off from a 1972 Love, American Style episode. A world in which the phrase 'No whammies!' is instantly associated by all with the '80s game show Press Your Luck. A world in which the importance of TV trivia is as universally undisputed as the greatness of the first three seasons of St. Elsewhere."