WASHINGTON—According to a report released Tuesday by the Brookings Institution, a Washington-based think tank, the recent influx of exceedingly affluent powder-wigged aristocrats into the nation's gentrified urban areas is pushing out young white professionals, some of whom have lived in these neighborhoods for as many as seven years.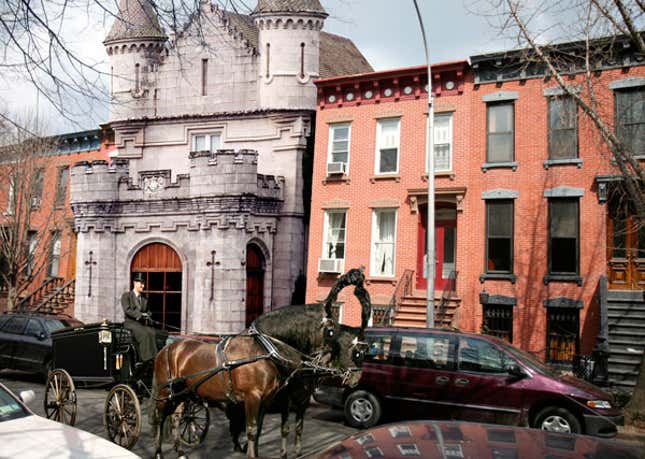 This Week's Most Viral News: September 29, 2023
Maureen Kennedy, a housing policy expert and lead author of the report, said that the enormous treasure-based wealth of the aristocracy makes it impossible for those living on modest trust funds to hold onto their co-ops and converted factory loft spaces.
"When you have a bejeweled, buckle-shoed duke willing to pay 11 or 12 times the asking price for a block of renovated brownstones—and usually up front with satchels of solid gold guineas—hardworking white-collar people who only make a few hundred thousand dollars a year simply cannot compete," Kennedy said. "If this trend continues, these exclusive, vibrant communities with their sidewalk cafés and faux dive bars will soon be a thing of the past."
According to Kennedy, one of the most pressing concerns associated with rapid aristocratization is the drastic transformation of the metropolitan landscape in a way that fails to maximize livable space.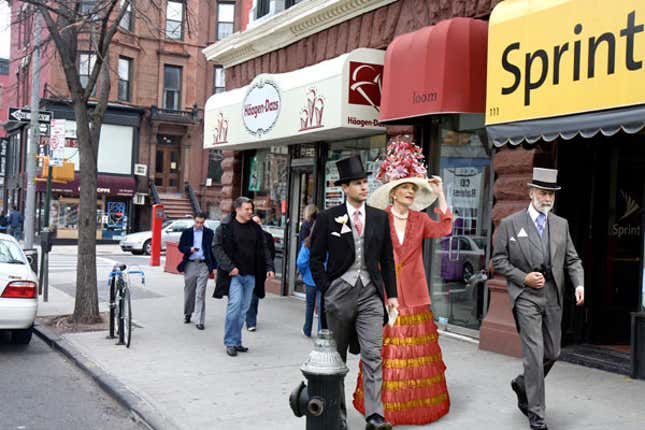 "A three-block section of [Chicago neighborhood] Wicker Park that once accommodated eight families, two vintage clothing stores, a French cleaners, and a gourmet bakery has been completely razed to make way for a private livery stable and carriage house," Kennedy said. "The space is now entirely unusable for affordable upper-income condominium housing. No one can live there except for the odd stable boy or footman who gets permission to sleep in the hayloft."
Many of those affected by the ostentatious reshaping of their once purely upmarket neighborhoods said that they often wish for a return back to the privileged communities they helped to overdevelop just a few years ago. Among the first to feel the effects of the encroaching aristocracy have been local business owners like Fort Greene, Brooklyn resident Neil Getz.
"Around here, you used to be able to get a Fair-Trade latte and a chocolate-chip croissant for only eight bucks," said Getz, who is planning to move back in with his parents after being forced out of the lease on his organic grocery store by a harpsichord purveyor. "Now it's all tearooms and private salon gatherings catered with champagne and suckling pig. Who can afford that?"
"It's just a terrible shame," Getz continued. "There was this great little shop right across the street from my duplex apartment where I bought my baby daughter a Ramones onesie a couple of years ago, just after she was born. That whole block is an opera house now."
The aristocracy has adamantly dismissed claims that the sweeping changes are detrimental to the merely wealthy who have been displaced, and many persons of noble blood have pointed to aristocratization's benefits. These include lower crime rates attributed to new punishments, such as public floggings and the pillory, which are primarily meted out for maintaining direct eye contact with members of the highest class.
"These accusations are pure, slanderous rubbish," said Lord Nathan Dunkirk III, the owner of a prodigious manor house that, along with its steeplechase course and topiary garden, sits on what was once the Haight-Ashbury district of San Francisco. "If anything, the layabouts and wastrels have been afforded a veritable glut of new and felicitous opportunities as bootblacks and scullery maids."
Other aristocrats have echoed Dunkirk and have additionally deflected blame onto regification, a process by which they say they were priced out of their vast rural holdings by kings who wished to consolidate property and develop monumental palatial estates.