MANILA, PHILIPPINES—As boxing fans around the world turn their attention to one of the most eagerly anticipated bouts in years, reports confirmed Saturday evening that citizens of the Philippines are currently watching one of their congressmen fight a man on television.
According to sources throughout the Southeast Asian island nation, roughly the entire Filipino populace has gathered around their television sets in order to witness a member of the Philippine House of Representatives engage in brutal hand-to-hand combat. Reports indicated that the legislator, who has dutifully served the people of the Sarangani province for the past five years, is presently being cheered on by his constituents as he attempts to knock out another man during a live pay-per-view broadcast.

"At the moment, the people of the Philippines are on the edge of their seats as one of our most influential lawmakers carefully circles his opponent in an effort to land some powerful body blows," said Manila resident Jonathan Ocampo, noting that his congressman is currently drenched in sweat, half-naked, and wearing athletic trunks branded with the logos of Nike and a Malaysian airline. "He's deflecting hooks and crosses as he advances on his opponent in hopes of punching him in the face. Tens of millions of Filipinos are sitting at home watching a man who took an oath of office vowing to uphold the Constitution do this."

"This is one of our most dedicated civil servants," he added, referring to an individual being pinned against the ropes in front of 17,000 screaming spectators at Las Vegas' MGM Grand Garden Arena.

According to reports, the elected official is sworn to protect the interests of the Filipino people and also recently emerged from a tunnel wearing a satin robe, flanked by a large entourage to the strains of a pop song he himself sang and recorded, in order to face an opponent against whom he has been scheduled to fight one-on-one. The politician, who routinely votes on measures affecting the well-being of roughly 100 million Filipino men, women, and children, then slowly made his way through a crowd containing numerous American celebrities, put in his mouthguard, and was introduced by an announcer as "The Fighting Pride of the Philippines."

G/O Media may get a commission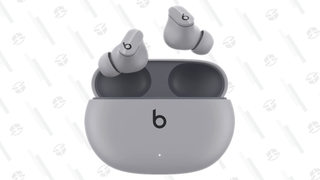 Sources also confirmed that the man, who earlier this week exchanged threatening stares with his opponent while the two were weighed and then photographed flexing their muscles, successfully campaigned for public office in 2010 on a platform of free education and health care, as well as increased funding for vocational training programs.

The 36-year-old second-term congressman also reportedly appeared in a recent promotional video in which he and the person he is currently fighting were depicted slowly walking toward one another in a computer-animated desert.

"All Filipinos are hoping that our government representative inflicts a significant amount of damage on this other human being," Quezon City resident Pia Bautista said of the man alternately referred to as either "The Honorable" or "Pac-Man," and who is participating in an event featuring scantily clad women displaying large placards indicating the next three-minute round of a fight. "Certainly, everyone in the country is hoping for a better outcome than a few years ago, when we had to watch this prominent member of the United Nationalist Alliance electoral coalition lie unresponsive on the mat after being knocked unconscious by Juan Manuel 'Dinamita' Marquez."

"Go Manny!" Bautista added in a cheer that is just as likely to be heard during one of the man's televised fights as it is during his 2016 reelection campaign.

At press time, the man who by many accounts could someday serve as president of the Philippines was having Vaseline applied to his forehead and cheekbones in preparation for the fight's next round.