OLYMPIA, WA—A primary election of some sort is believed to have occurred in the past week or two in cities and counties across the nation, according to a report published by a citizens advocacy group.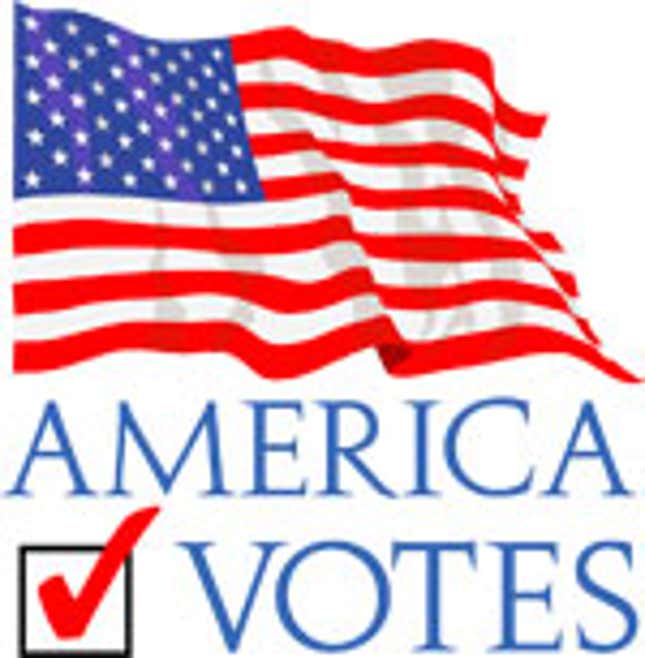 This Week's Most Viral News: September 22, 2023
Although the report stopped short of affirming the claim, the Fair Election Advocacy Council believes that local political offices as diverse as mayor, city councilman, district attorney, and perhaps a judgeship or two may have been contested.
"There may have even been a couple state and local referendums here and there," said FEAC spokesperson Jonathan Repstad. "No one really knows for sure."
The report mirrors the dawning suspicion many eligible American voters had in recent days that they missed an election of some kind.
"Am I crazy, or was there an election or something not too long ago?" said Olympia, WA resident Rochelle Fleischman, who recalled receiving a multilingual "yellow thing" in the mail several weeks ago that may have been an election-related notice. She promptly discarded it with other junk mail.
The FEAC investigation points to this summer's proliferation of red, white, and blue-colored brochures with photographs of middle-aged men and women with awkward, forced smiles. A handful of cardstock yard signs were also reported in various parts of the country. In Cincinnati, assistant restaurant manager Mark Earnshaw noted a sign alleging that City Councilman Valerie Rittenhouse "worked for him."
"The sign didn't say anything else," Earnshaw said. "I figured she was just letting voters know that she was working for them."
Recent TV ads with "guys in neckties saying things to guys in hardhats" have added to the growing suspicion.
Annapolis, MD's David Sandoval said he believes he may have actually met one of these primary candidates at his local farmer's market in August. Recalling a short, balding man in shirtsleeves and thick glasses, Sandoval said, "I shook hands with him briefly, then promptly put him out of my mind."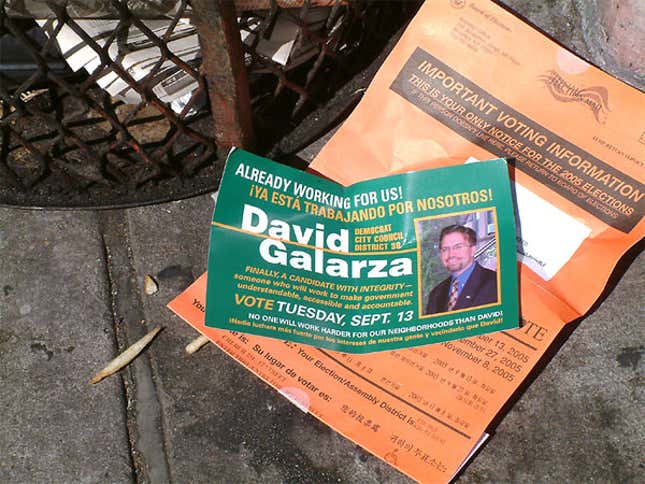 "He said something like, 'Hi, I'm so-and-so, and I'm running for such-and-such in district whatever,'" Sandoval said. "It was a little weird, since, to my knowledge, this is not an election year."
If elections indeed occurred, no offices appear to have changed hands. According to the FEAC report, the U.S. president, state governors, and congressional representatives are still in office, and many of the local incumbents who were supposedly running for re-election still occupy their seats. The FEAC speculates that some may have lost to members of their own party, but will remain in office for the duration of their terms.
"I thought our mayor must have lost some election, because I caught what looked like his concession speech on TV for a sec before switching to Leno," said Allegheny County, PA resident Jennifer Casagrande. "But then he was on the news a couple days later talking about some bill."
Added Casagrande: "I don't get the elections for judges, either. Don't judges get appointed by someone?"
The FEAC's Repstad said that the organization contacted a man believed to have been a candidate for New York City mayor to ask him if a primary had taken place. His "highly cryptic" response only served to raise new questions.
"I have no comment, other than to say that I congratulate Fernando Ferrer once again and that he has my full and unwavering support," said the man identified by the FEAC as Anthony Weiner.
The FEAC was ultimately unable to reach a definitive conclusion.
"At this point, we have two working theories," Repstad said. "Either no elections took place and no one was elected, or there were some elections, but they just weren't that important."