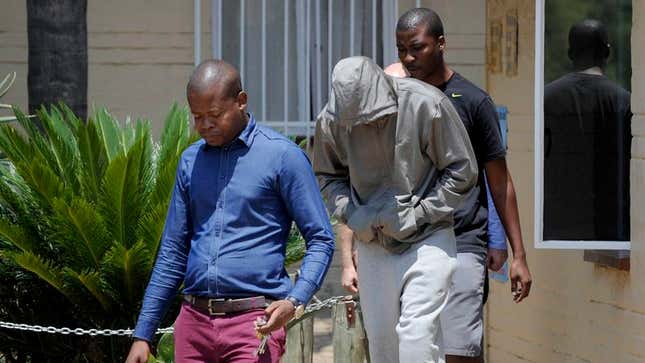 JOHANNESBURG—In the wake of reports that double amputee Paralympic champion Oscar Pistorius, 26, had been charged with the murder of his girlfriend Thursday, a report filed today by the Pew Research Center stated that the world is now down to just five stories that are in any way inspirational.
This Week's Most Viral News: September 22, 2023
According to the report, the list of touching stories about personal achievement in the face of seemingly insurmountable odds, or any examples of the essential goodness of human nature, have been steadily dwindling in recent years, with news of the disabled South African sprinter being involved in a fatal shooting further truncating the list to a record-low five.
"Our analysis has conclusively proved that, given the stark evidence currently being leveled against Mr. Pistorius, humanity now only has a small handful of examples to which they can turn to lift them up in times of uncertainty and doubt, or to reaffirm their faith in the decency of mankind," said lead researcher Katherine Werely, who was able to list only a few such examples still in existence, including that of an 8-year-old who triumphed over cancer. "While we could once list literally thousands of inspiring accounts of people overcoming adversity or neighbors helping one another in times of need, our researchers are currently hard-pressed to find any more than a few such stories—five, to be exact—that haven't at some point been tainted by fraud, avarice, or murder."
"And, honestly, even those were pretty borderline," Werely added.
Citing examples such as such as Lance Armstrong, Manti Te'o, and the dog rescue worker who later withdrew to rehab with a crippling drug and alcohol addiction, the Pew Center's exhaustive report showed a steady decline over the past 15 years in any heartwarming tales of perseverance that were not, later on, utterly ruined by the sad, abhorrent or even illegal behavior of those involved.
In a related finding, experts conclusively proved that the number of once inspirational stories that have gradually ended in shock, revulsion, or disappointment for the population at large has significantly increased since 1988, and now number in the hundreds of thousands.
"At this point, we think people should just feel grateful that there are any stories at all like the one of the small child who regularly helps his blind classmate or the family that teaches their children the impact of volunteering at a local soup kitchen," Werely said, listing two of the five inspirational stories left in the entire world. "While we can certainly see why the news of a once prominent community leader and donator being arrested for an embezzlement could be disheartening, it is important that people everywhere take notice of the few left that are yet to be corrupted."
"The good news is that one of these stories is actually from over 200 years ago," Werely added. "So, I think we can say that one is pretty set in stone."
At press time, Pew Center sources reported the list of inspirational stories worldwide was reduced to four after it was revealed a father of three currently battling cancer has been involved in a prolonged affair with a coworker's 17-year-old daughter.