In last Tuesday's midterm elections, Republicans retook the U.S. Senate, giving them control of both houses of Congress. What do you think?
---
"You know, they say people get the government they deserve, but I don't recall knife-raping any retarded nuns."
Jared Andruss • Shipping Clerk
FBI Investigating Fourth-Grade Kid Who Said He Has Seen Over 200 Dead Bodies
"Don't blame me, I voted for the Green Party. Hee hee hee! Aren't I the dickens?"
Melissa Kendall • Student
"On the bright side, the Democrats did triumphantly retake the Kansas governorship."
Thom Abboud • Cashier
"I'm confused. It was my understanding that the Democrats had already rolled over and died after Sept. 11."
Elaine Dorner • Speech Pathologist
G/O Media may get a commission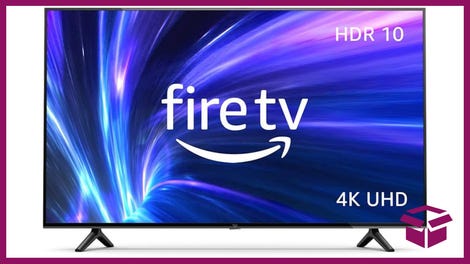 42% Off
Amazon Fire TV 50" 4K Smart TV
"The American people have spoken. And they have said, 'Duhhh, I likes chockomut ice cream.'"
Rodney Garn • Systems <br>Analyst
"Gosh, that election really sucked. Well, at least it'll probably be the last one we ever have."
Raymond Thatcher • Architect