The Republicans have outfitted the X-Cellent X-Cel Center (it's growing on me) in a very smart way. Take this moving display honoring our veterans of Hockey.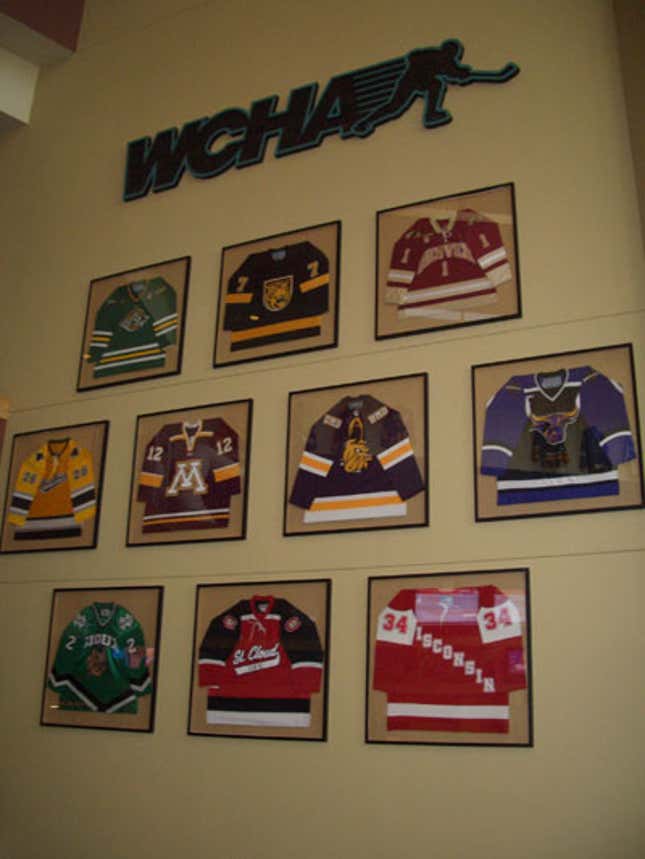 Study Finds LSD Highly Effective At Ruining Nephew's Baptism
Somebody on the National Republicans Committee gets a gold star for framing these jerseys and mounting them in such a symmetrical fashion. It's just the thing to connect with voters, both in and out of the X-Cel Center.
I've never followed Hockey per se, but I have always had high regard for the Hockey Traditions of the Great Northwest. As legend has it, the giant Paul Bunyan first began hitting pucks around frozen ponds with tree logs and from there one of our most cherished sports was born.
I won't pretend to be an expert, but I can report that these jerseys tell volumes about the sacrifice and endurance of America's Hockey Professionals. They represent, I'm quite sure, many of the championship teams that have triumphed on the field of competition—or should I say the ICE of competition!
Here's to you, Hockey. Our hats and hearts go off to you.