KANSAS CITY—With their offense floundering, their pitching the league's worst, and their footwork on double-play balls atrocious, the Royals (12-37) announced Sunday that former youth-baseball coach and instructional-videotape producer Tom Emanski would join the team in a specially created fundamentals-coaching role, designed to help the Royals get back to basics and start playing winning baseball the Tom Emanski way.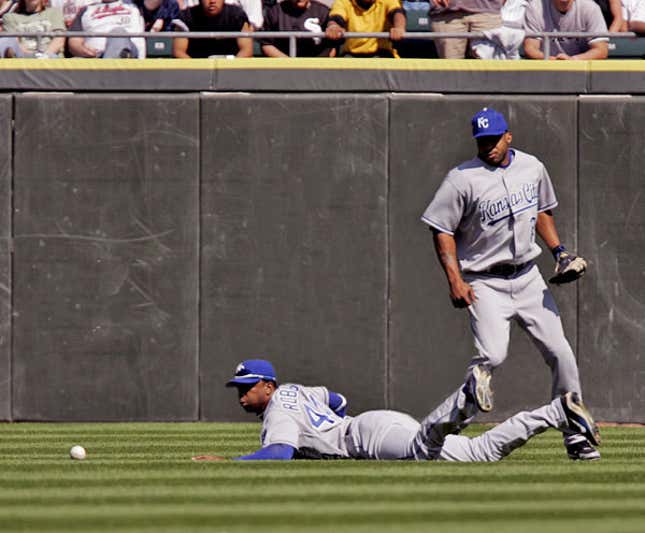 This Week's Most Viral News: September 22, 2023
Royals owner David Glass reportedly contacted Emanski after watching his team suffer an embarrassing 15-4 loss against the Yankees on Saturday. After viewing tapes of this and past games, and noting that his players were displaying poor mechanics in the second phase of their relay throws, were failing to execute the "call the cutoff" play, and were not hitting the baseball, Glass immediately hired Emanski—the man whose patented practice techniques once produced back-to-back-to-back AAU national champions—in what analysts are calling a last-ditch effort to turn the Royals season around.
"From everything I've heard, Mr. Emanski sounds like a wonderful asset for any team—a must-have for players and coaches alike," Glass said as he observed his players sitting in a circle and rolling baseballs to one another, an exercise Emanski says "fosters teamwork and teaches players how to field ground balls"—two of the many basic skills that have been noticeably absent from the Royals 2006 season.
"Tom has a proven track record at molding young, inexperienced athletes into major-league-caliber baseball players," Glass added. "I'm just hoping he can do the same with our Kansas City Royals."
Emanski said he welcomed the challenge of working with the Royals, and vowed that, if the players follow his revolutionary training methods, he will be able to add 6 mph of arm strength to each starting pitcher in five weeks, cut down on the team's mental errors, and "take the mystery out of hitting."
"The first thing I did after Sunday's game was gather the players and ask all 25 of them what each one thinks is the most important part of baseball, and an astounding 21 of them said 'hitting home runs,' including seven pitchers," said Emanski, who stressed to them that "defense wins ballgames." "The second thing I did was line them up against the fence and hit sharp line drives at them from 20 feet away to improve their reaction time."
"It's called the Missile Drill," Emanski added. "Builds team character."
Before Monday's game, Emanski taught the Kansas City infielders and outfielders how to properly throw a baseball, outlining the three main steps to making strong, accurate throws—the "stride and set," the "90-degree hip swivel," and the "full, fluid follow-through."
"It was a little rough going for some of the guys, but we're taking it slow," Emanski said. "I think now it might be time to let up a little bit and switch gears into 'Encouragement Mode' for a few games to get their confidence back up."
"Coach Emanski taught me that, when I'm fielding the ground ball, I should stay down, stick my butt out, and count the hops," said shortstop Angel Berroa, explaining the method Emanski designed to help Little Leaguers and Royals infielders watch the ball all the way into their glove. "Once Coach Emanski also taught me how to count, the technique worked out great."
Although most players are reportedly "learning a lot" from Emanski, claiming his methods are "fun, educational, and make good baseball sense," some of the Royals veterans are resistant to throwing away everything they know about baseball in order to be taught these new fundamentals.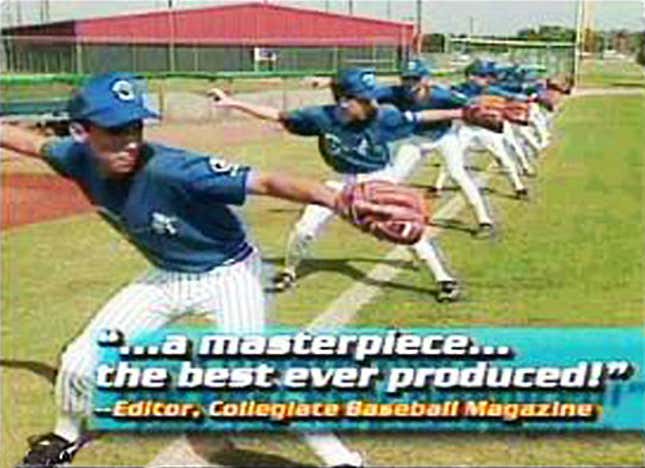 "I don't see how trying to throw balls into a metal garbage can laid out behind home plate is going to help my defense," said Royals right fielder Reggie Sanders, who has yet to record a single outfield assist since July 12, 2005. "Tom says it will be more rewarding once I start actually getting the throws to go into the cans, but I'm beginning to think that it's impossible."
"I'm not going to stand around hitting off a kid's tee—I'm a professional baseball player," said Royals first-baseman and No. 3 hitter Doug Mientkiewicz, who is batting .258 on the season with one home run and 14 RBI. "This is an insult."
The afternoon after speaking to reporters, Mientkiewicz lost his temper during B.P. and swung as hard as he could, missing the ball completely but creating enough of a breeze to gently knock the ball off its stand. Emanski had to restrain him from angrily swinging his bat at the tee in an attempt to break it, and told Mientkiewicz to take a lap around the field to calm down.
"In this game, attitude is key," Emanski said. "Some of the guys get angry or upset when we're doing Greenie Board Batting Practice, in which I give each player five swings, and I rate each swing on a zero-to-four scale. But I believe this is the only way they'll ever learn to swing through the ball."
"Of course, even if you master all the fundamental drills—the Bare Hand Drill, Soft Toss Creep, 'V' Drill, 'X' Drill, and Rocket Relay—there is still the issue of talent," Emanski added. "I'm no miracle worker. But, with a lot of hard work and a little luck, I truly believe that a few of these Royals will someday have the skills you need to play in the major leagues."