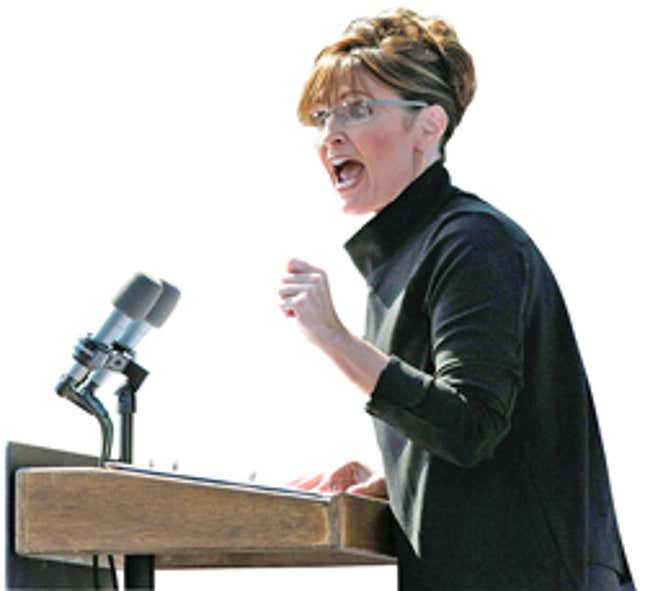 Ever since Sen. John McCain's selection of Gov. Sarah Palin as his running mate, the press has been abuzz with rumors about the former mayor of Wasilla, AK. Here are some of the more persistent rumors: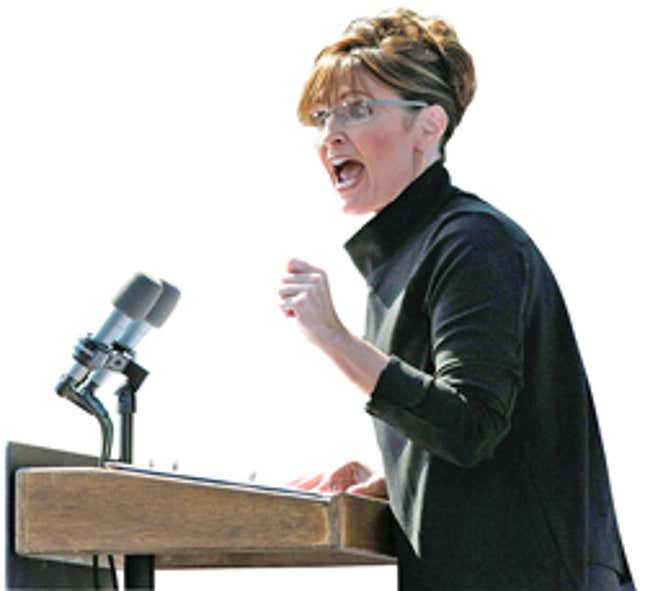 This Week's Most Viral News: September 29, 2023
As a local Alaskan sportscaster, her signature on-air phrase was "Life begins at conception"
An evening-gown-clad Palin personally drilled a clumsy but functional oil well during the talent portion of the 1984 Miss Alaska pageant
Actually a Muslim
A lower-back tattoo of Alaska can be seen when Palin wears low-riding jeans
In addition to the five children that the media are aware of—Track, Bristol, Willow, Piper, and Trig—Palin also has nine secret children: Frag, Moss, Scoot, Skiffer, Minnow, Plow, Snatch, Twiglet, and Drum
Elaborate moose-lowering-for-sex machine gathers dust in basement
The Republican Party installed Palin as mayor of Wasilla, AK in 1996 to begin grooming her for a position as VP
Palin a viable candidate