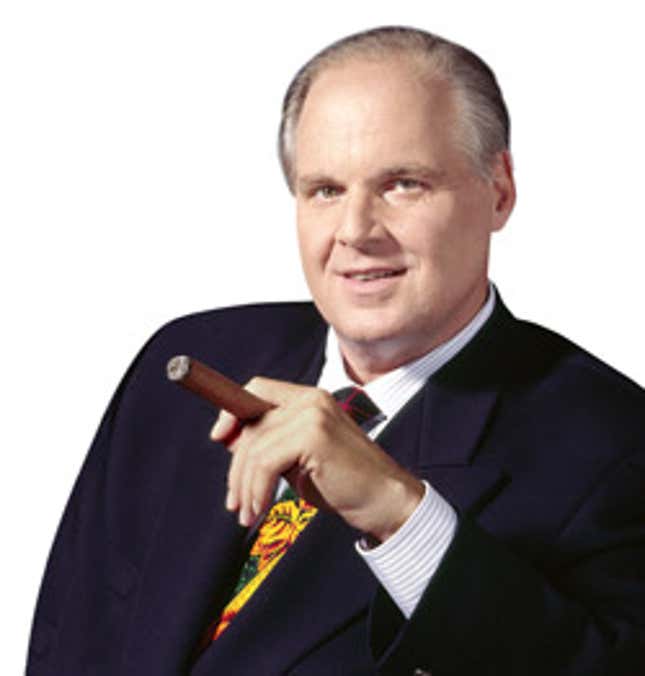 Rush Limbaugh is once again in the national media spotlight, this time for saying, among other things, that he hopes Obama and his economic program will fail. What other incendiary comments has Limbaugh made about the president?
CDC Issues Dire Warning That Nick Cannon Is Feeling Horny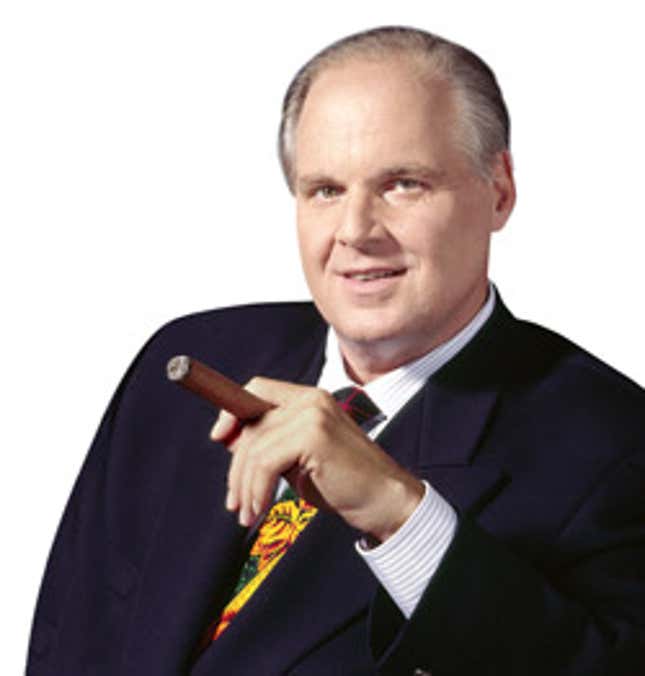 "Now, I'm not saying that Barack Obama's a Muslim. But I do think he masterminded the 2004 Madrid terror attacks."
"America should be terrified of Barack Obama's skin color—whoops, I mean socialist agenda."
"The president's so-called energy plan is nothing more than a carefully crafted initiative that clearly reflects his thoughtfulness and high level of education."
"What is it with these black presidents, anyhow?"
"Rahm Emanuel had my keys stolen. I swear, they were right here this morning."
"Each night I pray that a released Gitmo inmate will kill thousands of Americans in a bloody massacre, just to teach Obama a lesson."
"If I saw Barack Obama's children walking down the street, I would hide behind a mailbox or a tree or something and then jump out and scare them."
"I wouldn't advocate overthrowing the government, but I would certainly not object if some of my dumber listeners picked up arms and stormed the Capitol."
"Let me make this absolutely clear: Obama! Taxes! Abortion! President! Hussein! Socialist!"