PARIS—Just weeks after the centennial of the birth of pioneering minimalist playwright Samuel Beckett, archivists analyzing papers from his Paris estate uncovered a small stack of blank paper that scholars are calling "the latest example of the late Irish-born writer's genius."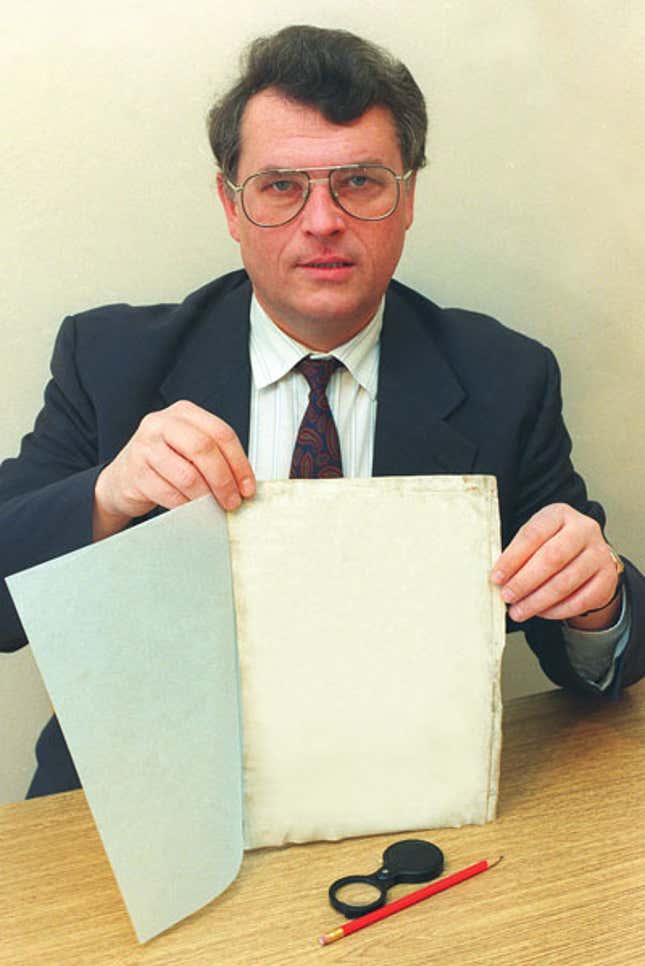 FBI Investigating Fourth-Grade Kid Who Said He Has Seen Over 200 Dead Bodies
The 23 blank pages, which literary experts presume is a two-act play composed sometime between 1973 and 1975, are already being heralded as one of the most ambitious works by the Nobel Prize-winning author of Waiting For Godot, and a natural progression from his earlier works, including 1969's Breath, a 30-second play with no characters, and 1972's Not I, in which the only illuminated part of the stage is a floating mouth.
"In what was surely a conscious decision by Mr. Beckett, the white, uniform, non-ruled pages, which symbolize the starkness and emptiness of life, were left unbound, unmarked, and untouched," said Trinity College professor of Irish literature Fintan O'Donoghue. "And, as if to further exemplify the anonymity and facelessness of 20th-century man, they were found, of all places, between other sheets of paper."
"I can only conclude that we have stumbled upon something quite remarkable," O'Donoghue added.
G/O Media may get a commission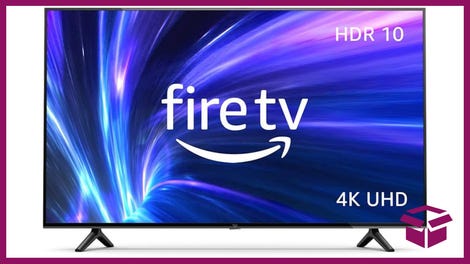 42% Off
Amazon Fire TV 50" 4K Smart TV
According to literary critic Eric Matheson, who praised the work for "the bare-bones structure and bleak repetition of what can only be described as 'nothingness,'" the play represents somewhat of a departure from the works of Beckett's "middle period." But, he said, it "might as well be Samuel Beckett at his finest."
"It does feature certain classic Beckett elements, such as sparse stage directions, a mysterious quality of anonymity, a slow building of tension with no promise of relief, and an austere portrayal of the human condition," Matheson said. "But Beckett's traditional intimation of an unrelenting will to live, the possibility of escape from the vacuous indifference that surrounds us—that's missing. Were that his vision, I suspect he would have used perforated paper."
Scholars theorize that the 23-page play might have been intended to be titled Five Conversations, Entropolis, or Stop.
In addition, an 81-page document, also blank, was found, which, for all intents and purposes, could be an earlier draft of the work.
"I suspect this was a nascent stream-of-consciousness attempt," O'Donoghue said of the blank sheets of paper, which were found scattered among Beckett's personal effects and took a Beckett scholar four painstaking days to put into the correct order. "In his final version, Beckett used his trademark style of 'paring down' to really get at the core of what he was trying to not say."
Some historians, however, contend that the play could have been the work of one of Beckett's protégés.
"Even though the central theme and wicked sense of humor of this piece would lead one to believe that this could conceivably be a vintage Beckett play, in reality, it could just as easily have been the product of [Beckett's close friend] Rick Cluchey," biographer Neal Gleason said. "And if it was Beckett, it's not outside the realm of possibility that, given his sharp wit, it was just intended as a joke. If Beckett were alive today, he might insist that it's not even a play at all. It could be a novella, or a screenplay."
Enthusiasts still maintain that the "nuances, subtleties, and allusions to his previous works" are all unmistakably Beckett. They also claim to have found notes and ideas for this play in the margins of Beckett's earlier works.
There are already plans to stage the play during the intermission of an upcoming production of Waiting For Godot.