LOS ANGELES—The Church of Scientology plunged into scandal Thursday when Frank D. Linehan, a prominent minister who has helped thousands of parishioners move up the Bridge to Total Freedom and achieve Clear, was arrested on 471 charges of molesting alien thetans.
Police said Linehan, 56, was arrested after a federal investigation revealed this week that he sexually abused dozens of body thetans in the past year and possibly more than 400 thetans over his three decades with the church, in most cases when the murdered alien spirits were left alone with him in auditing rooms after being exorcised from their human hosts.
CDC Issues Dire Warning That Nick Cannon Is Feeling Horny
Most victims were between 60- and 65-million-years old with some as young as 58 million, investigators said, prompting accusations of serial abuse that have shaken the church to its core. If convicted, Linehan could face life in prison for his crimes, according to California Attorney General Kamala Harris.
"The thing that makes this case so troubling and so shocking is the total abuse of trust," Harris told reporters at a press conference outside the Church of Scientology Celebrity Centre in Los Angeles, where police believe the majority of assaults took place. "These are unbelievably horrific cases where someone abused their position of power to target those who are defenseless. No one in the community could believe someone could do this to a thetan, a thetan who is voiceless."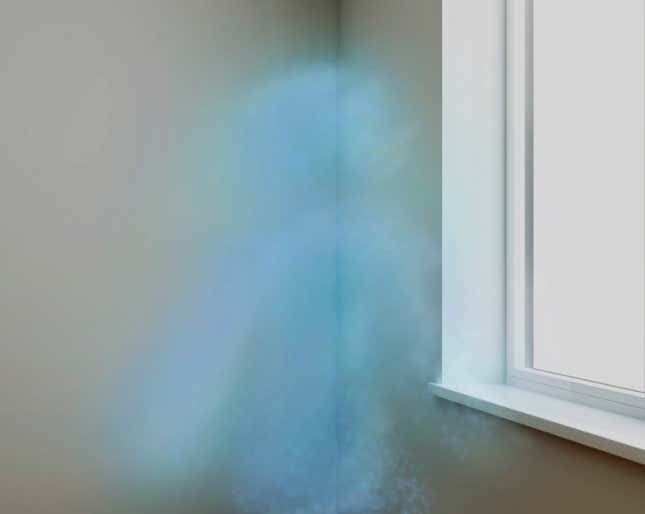 "Both as an attorney general and as a person with possibly hundreds of murdered alien souls clinging to her body, it shocks the conscience," Harris continued. "But I'd like to take this opportunity to tell everyone that we are doing everything in our power to protect young immortal spiritual beings and pursue this case to the fullest extent of the law."
Federal prosecutors say that Linehan forced a reincarnated essence of life to perform sexual acts on him as early as last week, just days before he was taken into custody by authorities. During that encounter, the minister allegedly assaulted a 62-million-year-old thetan that had just been exorcized from a parishioner during a Level OT II solo auditing session.
A videotape of the incident recorded by Linehan and obtained by police shows him laying soft kisses upon the alien spiritual being until it becomes frightened and cowers in the corner of the room. Before the thetan has a chance to escape and latch onto another human host, the minister and Class 12 auditor wrenches the omnipotent entity from a fetal position, unzips his pants, and forces the eternal presence to perform oral sex on him for the next 25 minutes.
"The footage was extremely graphic in nature," said Det. John Carr, who uncovered "hundreds and hundreds" of compromising photos of the immaterial souls on Linehan's computer. "What I saw on those tape was beyond anything I had ever witnessed. Nothing had prepared me for it."
"You trust these people with your thetans, and they abuse that trust," Carr continued. "Those thetans, they didn't deserve this. And some looked like they couldn't have been reincarnated more than a thousand times or so."
The latest revelation comes as federal investigators in Los Angeles say they have "credible evidence" of cases of sexual abuses committed by Linehan as far back as 1978, suggesting a decades-long coverup by church officials. Employment documents confirm that over the past three decades, Scientology leaders have repeatedly transferred Linehan to new compounds and allowed him to continue working with thetans, even after a 1982 conviction of fondling an alien soul in the back of a solo auditing room.
At the Celebrity Centre on Thursday, practicing Scientologists and Suppressive Persons alike gathered to demand that that the church excommunicate Linehan and formally apologize to the thetans.
"On behalf of everyone in our church, I would like to apologize to all the body thetans and clusters that have suffered so grievously from this horrible abuse," Church of Scientology leader David Miscavage said in response to the protests. "Thetan abuse is never excusable, and we are shocked and saddened by the molestation of everlasting life forces detailed in this investigation. But I urge all of you, in this time of uncertainly, to continue your solo auditing and help our church renew its commitment to the care of forlorn alien spirits."
While Miscavage's apology has been accepted by some, others have reportedly not been so forgiving. Religious experts say that no matter what the church says in defense of Linehan, the scandal is likely to have far-reaching consequences for Scientology, with some predicting it may have lost a generation of followers.
"The church needs to reassure people that they can be trusted again, that people can leave their thetans with them and not worry that they'll be injured or raped," Duke University professor Elizabeth Hoffman said. "If you can't trust your clusters of alien body thetans with the Church of Scientology, then who can you trust them with?"
Scientology Minister Accused Of Molesting Thetans