WASHINGTON—With Republican nominee John McCain continuing to flounder at the polls, the unknown force that orders the universe announced yesterday that Scott Bakula has entered the body of the struggling Arizona senator in order to "help him out of a real jam."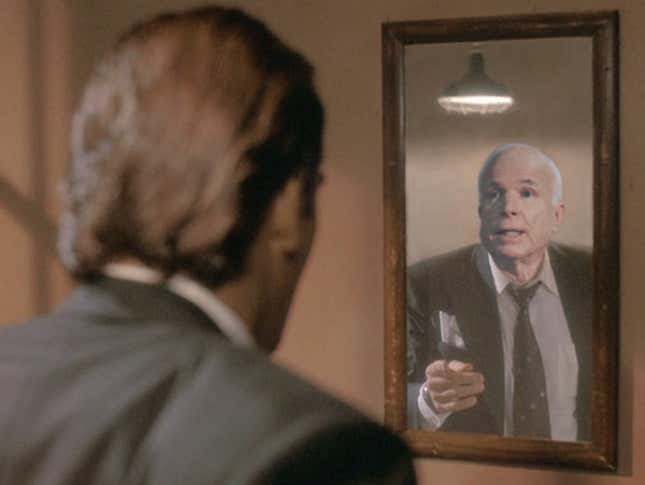 This Week's Most Viral News: September 22, 2023
Bakula, who was last seen jumping from the body of a fighter pilot he helped to escape the Bermuda Triangle, will reportedly spend the next three days in the 72-year-old's body, where he will attempt to solve the financial crisis and learn to respect the opinions of young people. Bakula will then be jolted unexpectedly through time into a 1950s-era African-American man, before next landing in the body of a free-loving female Woodstock attendee who must make a very difficult decision about abortion.
Witnesses said they first detected a difference in McCain's demeanor yesterday, when he paused suddenly in the middle of a speech about Obama's tax policies, shook his head and demanded to know what year it was. Others were reportedly confused when McCain abruptly left the stage to find a mirror and softly touched his face while whispering to himself, "Oh, boy. Who am I this time?"
A number of McCain supporters have said they hope Bakula, with the assistance of a cigar-chewing holographic projection known as Al, can help the Republican's chances by gaining ground in key battleground states, making love to his wife for the first time in ages, and staying up late baking a batch of his famous blondies for everyone on the trail. Bakula said he would try to tip the campaign into victory, but his main goal was to teach McCain about what's truly important in life.
As of press time, McCain is projected to lose by more than 150 Electoral College votes.