Has Had More Than 250 Stars And 300 Directors Attached, Been Rewritten 600 Times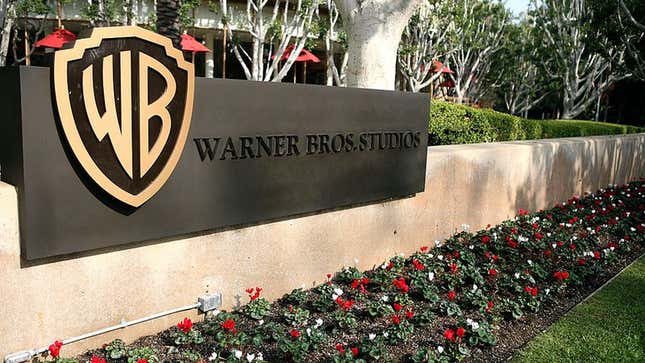 Ingenious Forms Of Birth Control Used In Ancient Times
BURBANK, CA—According to Hollywood sources, Warner Bros. Entertainment officially acquired the rights this week to the long- unproduced film project entitled The Final Symphony, which has reportedly been floating around in various states of production with seven different studios since 1935.
The script, believed to have been originally written seven and a half decades ago as a vehicle for Clark Gable, has since undergone at least 600 drafts by 2,250 different writers, and was at various times attached to hundreds of different Hollywood stars, including Spencer Tracy, Paul Muni, Tyrone Power, Montgomery Clift, Sidney Poitier, Burt Reynolds, Dudley Moore, Cher, Liam Neeson, and Justin Long.
Film historians said the script has been making the rounds as a hot Hollywood property for so long that no one currently working in the American film industry can remember its exact genesis.
G/O Media may get a commission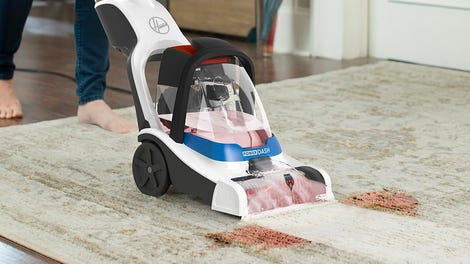 26% Off
Hoover PowerDash Pet Compact Carpet Cleaner
"It's impossible to say who the original screenwriter was, because the original director, along with most of the people who worked at the studio at that time, has been dead for well over 30 years," film historian Richard Schickel said of the movie, which has been known variously over the years as The Vengeance, Hearts On Fire, Final Symphony 3D, ¡Arriba, Arriba!, Finding Billy Harper, Boogly, and Untitled Eric Roberts Project. "Besides, so much has changed since then that the original script would probably be pretty hard to recognize."
"It supposedly had a crackerjack supporting role written for Basil Rathbone in it, though," Schickel added. "Which was subsequently rewritten for Mickey Rooney, and later Gene Wilder and then Chris Tucker."
Continued Schickel, "And then Rob Schneider, Wanda Sykes, and Jonah Hill."
According to dozens of sources who have read some version of the script in the past 75 years, the film concerns a soldier coming home from war and, depending on which version of the script sources saw, is either a "seriocomic love story," a "brooding psychological thriller," a "wild cinematic joyride for the post-Tarantino generation," or "a propaganda film financed by the War Department."
Nearly every major Hollywood movie studio has previously owned the rights to the script, including Warner Bros. itself, which bought the screenplay from MGM in 1951 when it was an unproduced Vincente Minnelli musical, sold it to Paramount a short time later, and then bought it from MGM again in 1962 before selling it back to Paramount as a Jerry Lewis army comedy the following year.
"There was a period in the late '60s where nobody knew who had it, and it turned out Darryl Zannuck had sold it to a Hong Kong studio that tried to make it into some sort of martial-arts costume drama," said Final Symphony scholar and onetime would-be Final Symphony director Peter Bogdanovich. "But the funding fell through and it eventually found its way back to America, where, oddly, Charlie Chaplin, I believe, who was quite old at the time, tried to make it as a sort of comeback project."
Throughout the 1950s, Orson Welles famously attempted to helm the project under the title The Reckoning Of Madison Creek, funneling millions of dollars of his own money into the project and eventually bankrupting himself, an experience chronicled in the Oscar-winning 1978 documentary The Reckoning Of Orson Welles.
"This being America, we all have our white whales, so to speak, and that script was mine," Welles said in the documentary. "I still believe it would make a great picture, though. The third act needs work, sure, but goddamn it I'd love to take a crack at it again if I could just get the financing."
While Warner Bros. executives are reportedly happy with the shape the script is in, they said it would receive one final last-minute rewrite from screenwriters Scott Frank and Steven Kloves, as well as a polish from veteran writer William Goldman, who drafted a full rewrite of the script in 1966 when it was being conceived as a buddy picture for Robert Redford and Paul Newman, and did so again when it was being considered as a possible California Raisins claymation feature film in 1989.
"It's been a bit of a rocky road for this project, but we intend to begin shooting very soon," Warner Bros. CEO Barry Meyer said. "David Fincher had to pull out due to a scheduling conflict, but we are currently looking at a number of other directors, including Danny Boyle and David O. Russell."
"Although Russell will only do it if we can get Jack Nicholson to commit for the role of the father, which is unlikely considering he passed on the part of the son in 1969," Meyer continued. "In any event, we should be all systems go for sometime around spring 2015."