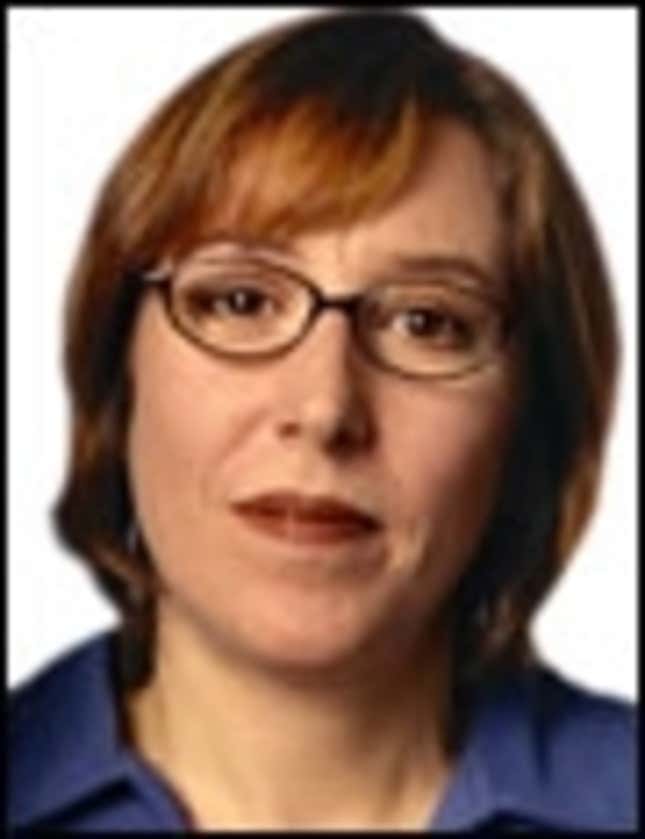 Is nothing sacred?
Secretary's Day used to mean something. It was the one day each year when a boss took time out of his busy schedule to let his secretary know just how important she is to the day-to-day operations of the office. But now, April 24 is just a flimsy excuse to sell cards, flowers, and gift certificates. How could they turn such a beautiful holiday into something so commercialized?
This Week's Most Viral News: September 29, 2023
Every year, the stores seem to start promoting Secretary's Day earlier and earlier. The day after St. Patrick's Day, you can already see malls replacing the shamrocks and leprechauns with Secretary's Day coffee mugs and paperweights. All for the love of the almighty dollar. Is that what the true spirit of Secretary's Day is all about? I hardly think so.
Perhaps I'm dating myself, but I remember a time when Secretary's Day was about more than exploitation and crass commercialism. When Hallmark created the holiday in the '60s, it was to celebrate the women (and some men!) who do the actual work around an office. But if Hallmark founder Joyce C. Hall could see all the opportunistic spam e-mails and phony-baloney FTD Florist ads, he'd be rolling in his grave.
Once upon a time, I used to get really excited for Secretary's Day. A week or two before April 24 rolled around, my friend Beth from the typing pool and I would stroll downtown together and browse the gift-shop windows to see the beautiful Secretary's Day displays. I'd spend most of Secretary's Eve lying awake in bed, wondering if the Secre-Fairy was going to bring me a coffee mug filled with Hershey's Kisses. Or maybe, if I'd been an extra-good secretary that year, a gift certificate for a free manicure or facial.
Don't get me wrong. I'm not greedy. I'd gladly settle for a single rose, so long as it came from the heart. Sadly, it's not that way with a lot of secretaries these days. If a secretary doesn't get a big bouquet, musical greeting card, and expensive day-spa certificate, there's hell to pay. Today's secretaries act like the presents are a birthright rather than a joyous reward for a job well done.
It's a darn shame that these gals don't know or even care about the true meaning of Secretary's Day. It isn't about the superficial stuff. No, it's about being made to feel appreciated. It's a chance for your boss to let you know that as you run for coffee and file stacks of reports and spend three hours a day breathing in Xerox-machine toner fumes, your efforts are not going unnoticed. But most secretaries don't stay in the field long enough to realize that. They usually move on to a better job or go back to school or get married.
Speaking of bosses, their attitude has changed, too. Bosses used to have a healthy respect for Secretary's Day. They'd put some serious thought into how best to express their gratitude. But now, they can just waltz into any florist in town and buy a pre-made, cookie-cutter Secretary's Day bouquet right off the shelf. Whatever happened to a boss and florist working together to create a personalized floral arrangement that reflects the secretary's tastes and personality?
I could understand people forgetting the meaning of holidays like Cardiovascular Technologist's Day or Second Cousin's Day. But those are minor holidays compared to Secretary's Day. And no matter what Madison Avenue would have you believe, it's not about baubles and trinkets. When you truly embrace Secretary's Day with all your heart, the feeling stays with you the whole rest of the year.