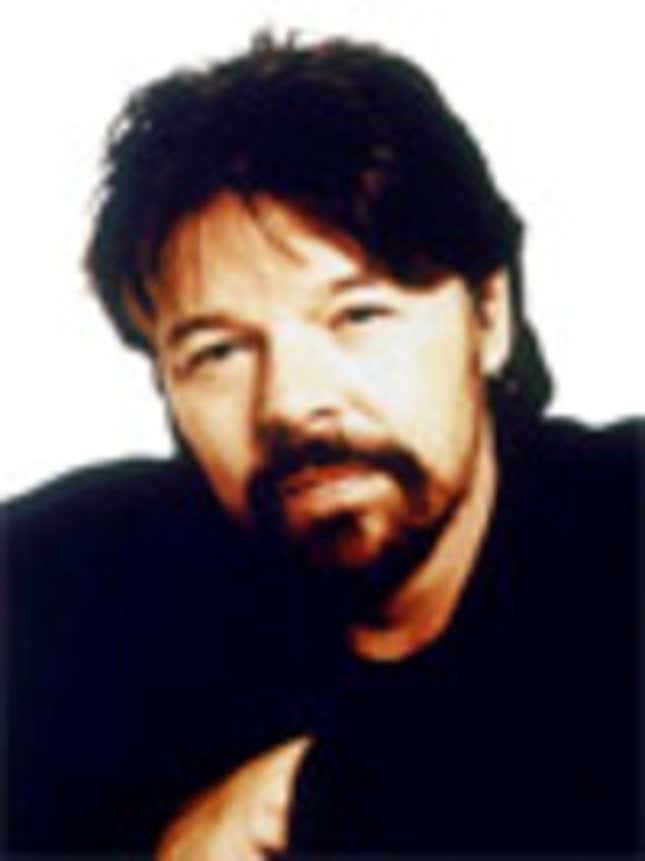 Hello again, Cleveland! It's me, Bob Seger. You may recall me from the rock-and-roll concert last night. First off, let me say that it was such an amazing show—we played all the hits, blew the roof off the place, and you were a great crowd. But, honestly, I was a bit surprised when I inquired as to how you were doing, and you responded with a curt "Woo!" and just left it at that. You might have thought it was a mere pleasantry on my part, but I really meant it: How are you?
This Week's Most Viral News: September 29, 2023
Just level with me, Cleveland: How are things actually going? I know it might feel weird opening up to a two-time Grammy Award–winning recording artist, but if you've got something you need to talk about, now is the time. Keeping it bottled up inside is just going to make things worse, believe me. Is anyone out there having trouble with their job or their relationship? Is it family? Family problems can be especially tough to open up about, but you can trust Bob Seger.
You see, when I mentioned last night that I was going to Katmandu, it was just part of the act. I'm actually in Akron right now, and I'm available via phone or e-mail. If you prefer, we can meet face-to-face, grab some coffee, and just discuss whatever. School, work, politics, life in general—you name it. Even if nothing's really on your mind but you just want someone to talk to, I'll be here.
Maybe you can all just start by telling me a little about yourself. What do you do for fun, for example? I know you enjoy that old-time rock and roll, but what else? What is it like living in Cleveland? I have heard that the subprime mortgage crisis has hit Cleveland especially hard. That sucks. But your mayor is suing a bunch of banks responsible for the 7,000 foreclosures that devastated you in 2007, so that's reason to be optimistic. What's your mayor's name again? Frank Johnson, right? Is he doing a good job overall?
Last night, many of you said that you were feeling "great," but did you really mean it? Or did you just not want to bother old Bob Seger with your problems right before the show? Hey, everyone's got their problems—I told you all about mine when I sang "Turn The Page," what with the part about the lonesome highway and wanting to explode and all, and you all supported me by being there and clapping. Problems are nothing to be ashamed of. Besides, maybe I could've been of some help.
And for the record, you wouldn't have been "bothering" me. My policy has always been, if you've got something you need to hash out, then "Night Moves" can wait.
Is it the crime rate? Is it going up? Is there too much pollution? How has the weather been out here lately? Bad? What are your thoughts on global warming? That can certainly be depressing, so maybe that's what's got you down.
Or is it all the layoffs lately? I heard that a Kohl's is opening here fairly soon, and that it's expected to bring about 130 new jobs to the area. That's good news, right? What do you think, Cleveland? I suppose there's something to be said about the encroaching threat of capitalism on small privately owned businesses. I am surprised there is not already a Kohl's in Cleveland. That seems odd to me.
See, this is precisely why we should have opened up a constructive dialogue yesterday.
But hey, I'm not only interested in your problems, Cleveland. I also want to know what is going well in your lives. The things that make you just want to shout from the mountaintops for all to hear—I'd like to share in this joy much like you shared in the chorus of "Hollywood Nights." Did anyone just buy a new car? Or get a promotion or a big raise? Tell Bob Seger. Has anyone recently had a new baby? If so, is it a boy or a girl, what is its name, and is it adorable? Anyone seen any good movies lately? Is anybody in Cleveland in love?
I eagerly await your reply.
And also, if anyone knows how Toledo is doing, that'd be great, as I've got a show there tomorrow night and have no idea what to ask about.
Bob Seger is a two-time Grammy Award-winning musician and a member of the Rock and Roll Hall of Fame. He can be reached at oldtimerocknroller@gmail.com