NEW YORK—Following a particularly stressful day at her high-powered job, sultry career woman Jessica Barrett, 34, announced Tuesday she would take a hot, steamy bath upon returning to her spacious Manhattan penthouse.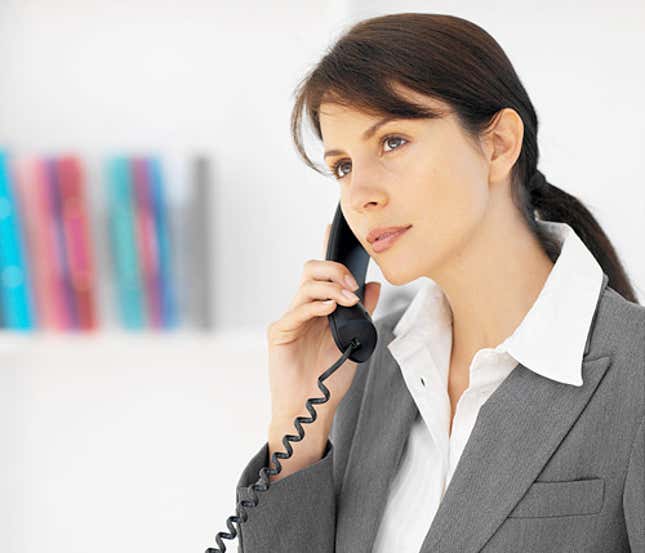 This Week's Most Viral News: September 29, 2023
"Shortly after I arrive home this evening, I will draw a lavender-scented bubble bath in my antique, claw-foot porcelain tub," said Barrett, pulling a bobby pin from her hair and releasing a cascade of shimmering auburn hair down the nape of her neck. "Once I have deemed the temperature of the bathwater to be just right, I will allow my terry-cloth robe to slip slowly off my shoulders and gather seductively around my feet, leaving my firm, nearly flawless body completely exposed."
"At this point, I will most likely take a moment to look into the mirror and think about how there are times in my busy life when I just want a man—any man, really—to satisfy my every sexual desire," Barrett continued. "Because, while I may be a no-nonsense career woman who should be taken seriously, I am, after all, still a woman."
According to Barrett, following a long day spent competing with men on her own tough and uncompromising terms, she deserves some time to pamper herself and express her femininity. Because she is such an unrelenting perfectionist when it comes to her profession, Barrett said that her other, softer qualities—such as her gourmet culinary training and her years spent as a semiprofessional ballet dancer—are often overshadowed.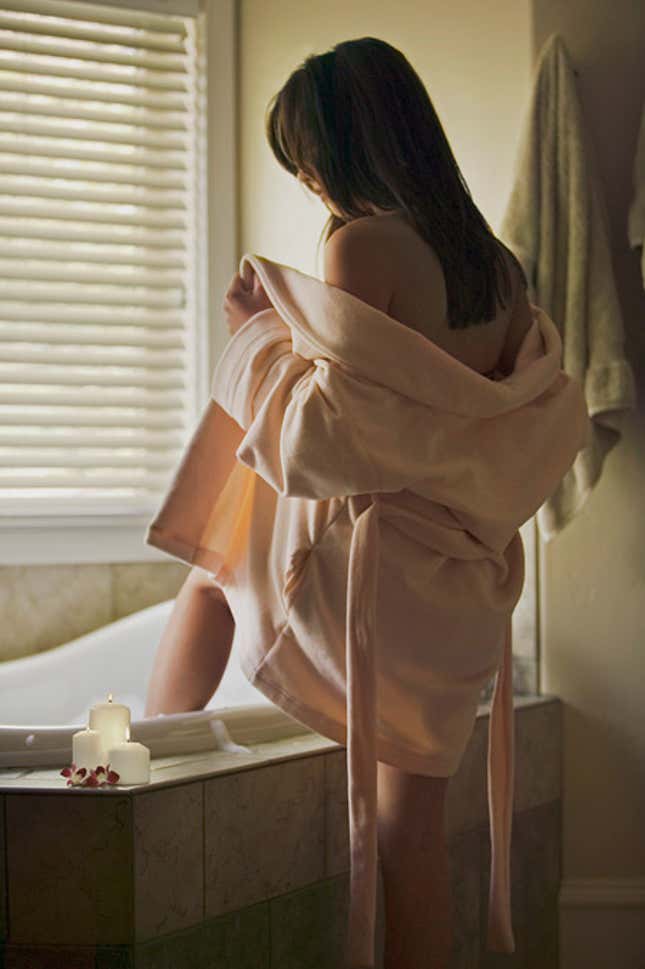 "When I'm lying in the tub, the bubbles just barely covering my perfect pink nipples, I can feel all the pressures of my high-paying, fast-paced job just melt away," Barrett said. "Maybe it's George Michael's 'Careless Whisper' playing on the stereo, or the gentle nighttime breeze blowing through the curtains of my 37th-floor apartment, but as I'm washing every contour of my impossibly lithe frame, I really begin to feel like myself again."
"And when I slowly submerge my head beneath the water, letting the telephone ring unanswered, that's when I truly transform into a gorgeous, sensual woman with a strong libidinal appetite instead of just some incredibly successful female professional," Barrett added.
In addition to celebrating her femininity, Barrett said she would use her time spent bathing to reflect on her decision to delay starting a family, a lifelong dream she has had to put on hold in order to focus on a career that can be ruthless and even cutthroat.
It is also Barrett's intention to close her eyes, smile in a rather suggestive manner, and let out a small, feminine sigh of satisfaction while in her bathtub tonight.
Though the sexy, take-no-prisoners career woman did not specify how long she would remain in the bathroom, she did confirm that after completing her ablutions and air-drying in the nude, she would carefully apply a rich, apricot-based lotion to her supple frame, despite the fact that her unblemished skin is already taut and butter-smooth.
"Every once in a while, I need some time for myself to recharge," Barrett told a crowd of reporters, her fingers absentmindedly undoing the third button of her tight silk blouse to reveal the smallest hint of a delicate black-lace bra. "It's important to me that I reconnect with my womanhood so I can wake up the next day, put on my short, formfitting pantsuit and black 6-inch patent-leather stiletto pumps, and confidently reenter the no-holds-barred, male-dominated field in which I excel."
Before leaving her office for the evening, Barrett added that she hopes some day she won't have to choose.