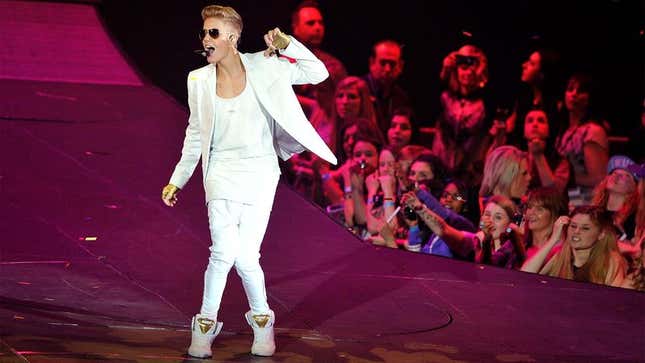 LOS ANGELES –After tuckering himself out this week and cancelling his popular musical shows, sources confirmed that the singing dancing boy is very upset, and is refusing to get dressed up and sing and dance again until he's feeling all better.
This Week's Most Viral News: September 29, 2023
Sources confirmed that the singing dancing boy has been cranky since his birthday and continues to act out mainly because the little guy is very, very tired and needs a nap.
"We regret to inform you that the razzle dazzle song-and-dance boy is very tired and will not perform his little shows for you at this time," representatives for the song-singing shimmy-shake child said in a press release, adding that the pooped-out performer is refusing to put on his dress-up outfits and sing his little songs. "We've tried to get him to smile multiple times, but he's too grumpy right now."
"We believe that, in the future, he will smile and move his legs around and sing again, but he's in his room right now and is refusing to come out," officials added.
According to sources close to the singing dancing boy, the exhausted little guy just needs some time to calm down and drive his shiny car and play on his little phone before he can be convinced to dress up in sparkly clothes and have a fun time again. However, at this point, he reportedly won't have music time or sign any pictures of himself smiling or singing or dancing.
In the meantime, fans of the singing dancing boy have pledged their support with millions of little messages.
"We love you, singing and dancing boy!" 12-year-old fan @singingdancingboyfan said on Twitter. "Don't believe the h8ers! Can't wait 2 c u up on the stage again!"
At press time, the singing dancing boy had announced that he isn't in a bad mood anymore and is ready to come out of his room soon, sing a fun little song, and dance around with a big smile on his happy boy face.