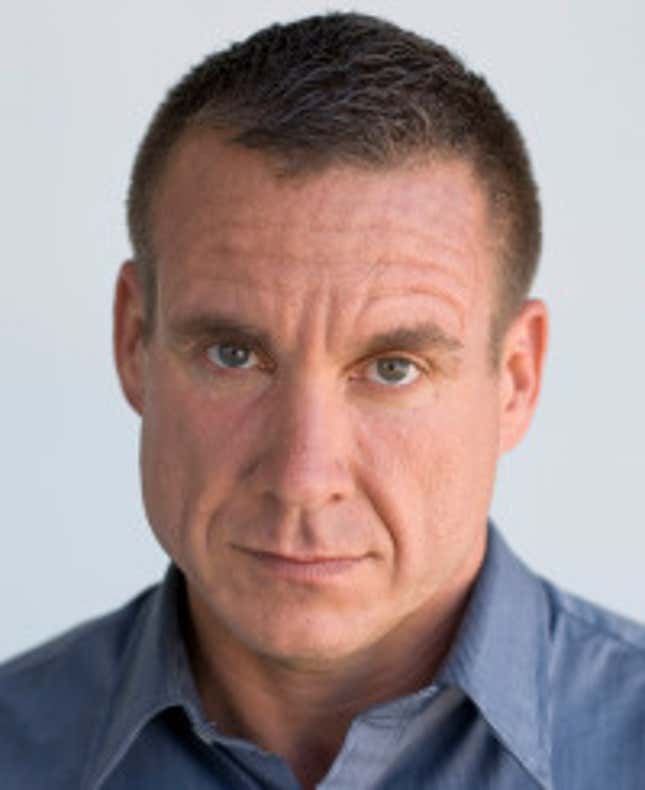 There's something I want to tell you, son. You don't have to say anything. I just want you to listen for a second, okay? I want you to know that you are the most important person in the world to me and that I will always be there for you. Because I'm your dad, and I'm always going to be. Unconditionally. And whether you're straight or gay and closeted, I will always, always love you.
This Week's Most Viral News: September 29, 2023
You're my son, no matter what. Whether you love women or repress your homosexuality your entire life makes not the slightest difference to me. Why should it? Why should it matter if you're straight? Why should it matter if you're gay but pretending to be straight in every conceivable way? Why should I care who you have feelings for as long as I'm always led to believe it's a woman? Well, I don't care. And when the time comes to tell me, I promise I'll hear you out: If you're straight, great. But if you're not, and you tell me you are even though it destroys you inside? That's just fine, too.
Life's too short to not be happy with someone special or to not be manufacturing the appearance of happiness with someone you may love on some emotional level but have no possibility of being physically attracted to. And in the end, that's all I want for you. On your wedding day, I could care less if the bride is the woman you're marrying because the thought of revealing yourself as gay to me and to society at large is just too terrifying or if she's the woman of your dreams. As long as she makes you happy or provides sufficient heterosexual cover, I'll be proud.
Of course, I'm already proud. Straight or gay but living an agonizing lie, that's not changing.
Your mother's completely on board with me, by the way. She even told me that you could be gay in such a way that all your homosexual relationships are wholly concealed from us, or you could be straight—she couldn't care less. You're still her precious boy. All she wants is a grandchild down the line, and she doesn't care if it's from a woman you love or a woman you start a family with because you have to follow through on the straight-male charade, even if it means betraying your wife with a series of clandestine same-sex encounters that make you feel sick and ashamed.
Listen, if there's ever somebody you want to have over for supper—a special young lady or a female friend who will stand in as a special young lady convincingly enough to throw us off the scent for a while—you never have to worry that it's going to be awkward. We love you and we respect the decisions you make, whether you like women or go through the motions as a straight man for decades, depriving yourself of intimacy for the sake of appeasing your intolerant parents, who will never know all you threw away just to spare them discomfort. So anytime you want to bring that lucky person over, we'll always have a seat open at the table.
I'll even make my lasagna.
To be clear, I don't actually know what your preference is. All I know is, you can be heterosexual or just pretend to be until I die, and it's not going to faze me a bit. And maybe you're still figuring it out. Maybe you're not 100 percent sure if you're gay and planning on living in self-imposed exile from your very nature in order to blend in with a culture that is still in many ways hostile toward you and to appease a family that would disown you like a criminal if they knew or if you're straight. Doesn't matter to your dad. You are who you are, son, and I love you.
Either way.