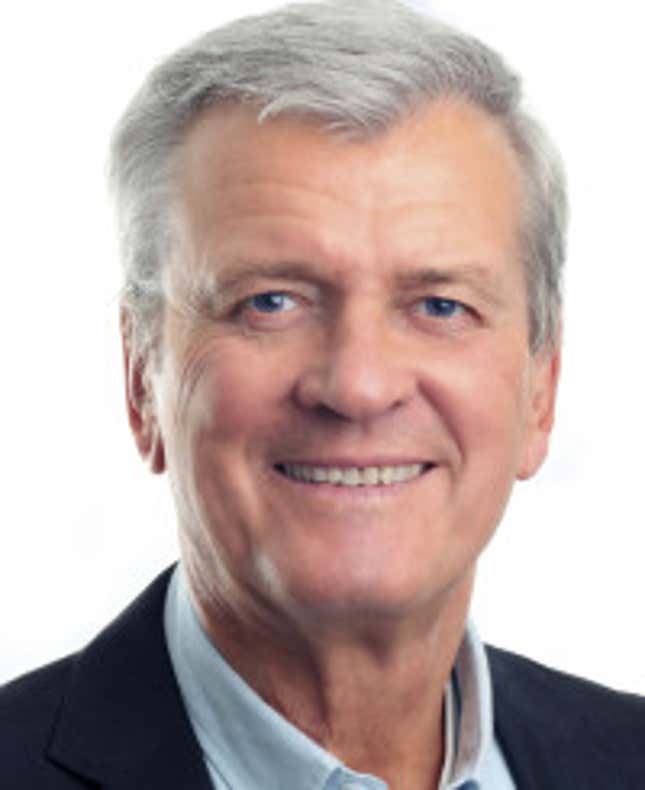 Over the years, I've watched The Godfather more times than I can count. It is, without a doubt, a crown jewel of American cinema. No matter how many times I see it, though, there's one part I can never make it through without getting a little lump in my throat. That's because with each viewing, I become more convinced that had Sonny Corleone been driving a car equipped with E-ZPass, he would still be alive today.
This Week's Most Viral News: June 2, 2023
You recall the iconic scene: With tensions rising between the Five Families, a trap is laid for Sonny, who, shortly after handing a bill to a man behind a tollbooth, is brutally gunned down by rival gangsters. It's a hard two minutes for anyone to watch, but for me, the chief executive of a multistate electronic toll-collection system, it's especially tough.
You see, with an E-ZPass transponder affixed to the windshield of his vehicle, the eldest son of the Corleone family likely wouldn't have had to slow down past 10 miles per hour, let alone come to a complete stop as he passed through the toll plaza. Nor would he have had to pay his toll in cash and wait around for his change. No, at a participating E-ZPass facility he would have quickly and comfortably passed through the collection booth, living to see another day.
The ease and convenience of E-ZPass would have saved his life. End of story.
Watching Emilio Barzini's foot soldiers open fire and riddle Sonny's body with bullets, all I can think about is how by registering his 1941 Lincoln Continental with E-ZPass, the young Corleone scion would have been granted access to a specially marked lane where any amount he owed would have been transferred instantaneously from a prepaid account of his choosing. Talk about convenient.
Then, regardless of whether he had opted for the E-ZPass Basic or Commuter plan, Sandra Corleone might not have become a widow, Connie might have had the support she needed to move past Carlo's transgressions rather than suffering a complete mental breakdown following his garroting, and Tattaglia would have lacked the leverage to push Vito into sanctioning heroin distribution in the tristate area. Simple as that. Everyone's happy.
And yes, while it's true E-ZPass customers in New York must pay a $6 annual fee for their monthly billing statements, surely that is far less than the toll the Corleones paid in blood.
Just imagine if Sonny could have kept driving past those hitmen and had access to dedicated E-ZPass lanes in 15 participating states. He could have traveled as far as North Carolina, Illinois, or Maine and found a place to lie low for a while, thanks to a system that now has more than 24 million transponders in use and collects more than $9 billion in annual toll revenues!
And if Sonny had survived to succeed his father as don, one cannot help but assume that Michael—who never wanted the life of a mafioso for himself—would not have felt the weight of the family crown on his head and, while his older brother continued to take advantage of the generous E-ZPass discount offered at all MTA-managed bridges and tunnels, would have gone on to the life of public service he seemed destined to lead in his youth.
Governor, or perhaps Senator, Corleone. You have to believe that Vito's dreams for young Michael might have come true if Sonny had been freed from the hassle of rummaging through his pockets for cash at that tollgate—an annoyance we commuters know all too well.
Additionally, with E-ZPass, Sonny would not only have helped the environment by doing his part to reduce traffic congestion, emissions, and fuel consumption, he would have helped his family continue its operations in Long Island instead of being forced into Hyman Roth's flytrap in Nevada—I mean, that son of a bitch was waiting for them the entire time.
It's heartbreaking to consider, but it seems quite clear that if only Sonny had his E-ZPass that fateful day, he'd be the one who carried on Vito's legacy, there'd be no congressional investigation into the Corleones, and not one prostitute would die in Sen. Geary's hotel room.
Not to mention Moe Greene would have been able to finish his massage in peace.
Admittedly, not even an E-ZPass could have saved Michael's beautiful bride, Apollonia. However, I am certain that, had she otherwise managed to survive that car bomb, she would have found the electronic toll-collection system in her new country very convenient once she felt comfortable enough to begin navigating its highways. My eyes well up every time I imagine her, Michael, Sonny, and Sandra driving without any stops or interruptions to Long Beach well into their old age.
Though it goes without saying that I wouldn't have wanted Fredo to use an E-ZPass. I'd never do business with a fucking snake like that.