LAKE ERIE—Seeking to capitalize on the recent IPO rage on Wall Street, Lake Erie-based blue-green algae Anabaena announced Tuesday that it will go public next week with its first-ever stock offering.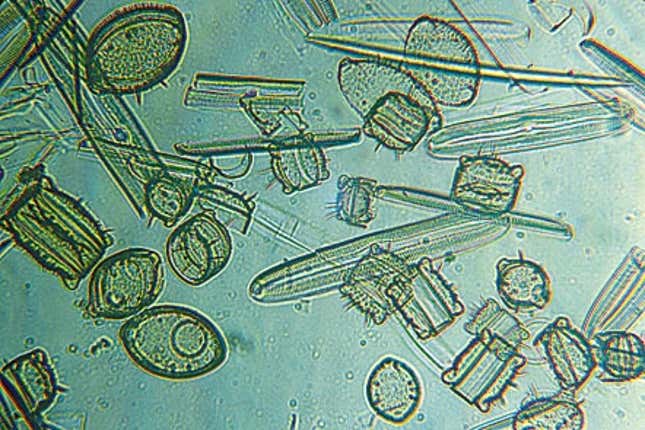 Ingenious Forms Of Birth Control Used In Ancient Times
Anabaena, a photosynthesizing, nitrogen-fixing algae with 1999 revenues estimated at $0 billion, will offer 200 million shares on the NASDAQ exchange next Wednesday under the stock symbol ALG. The shares are expected to open in the $47-$49 range.
"This is an extremely attractive investment opportunity that no investor can afford to ignore," said Carter Stephens, a Shearson Lehman Brothers investment consultant retained by the freshwater-dwelling prokaryote to guide them through the IPO process. "In addition to being the world's largest producer of oxygen, Anabaena has a strong foothold in many markets other companies find untenable, from tidal spray pools of Lake Michigan to the frozen ponds of Siberia. And with its base of operation constantly expanding, the future for this blue-chip algae looks especially bright."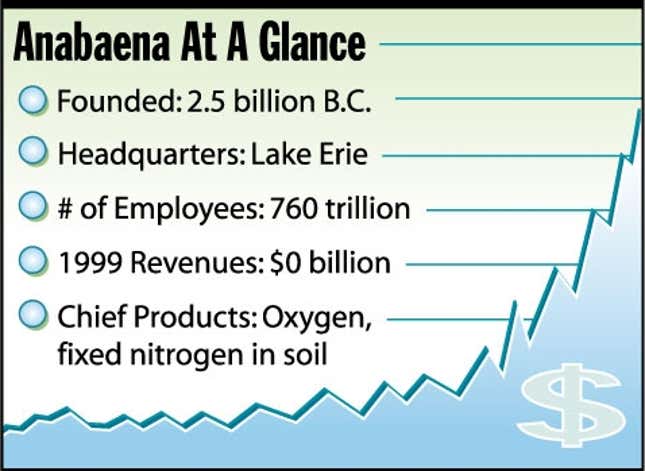 G/O Media may get a commission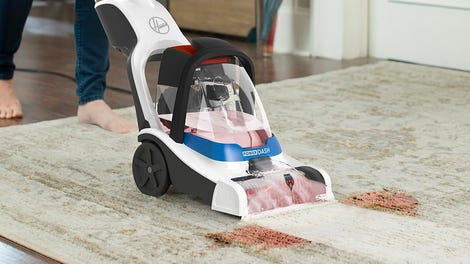 26% Off
Hoover PowerDash Pet Compact Carpet Cleaner
At a press conference Monday, Richard Kollar, the McCann-Erickson advertising executive in charge of marketing and public relations for Anabaena, praised the soon-to-be-public algae.
"Anabaena has been the clear leader in the blue-green-algae field for over 2.5 billion years," Kollar said. "It's helped humans breathe a little easier since Day One."
Kollar then unveiled the algae's official advertising slogan: "Anabaena—We Didn't Make The Atmosphere, We Just Made It Breathable™."
Despite the fact that Anabaena has failed to turn a profitable quarter since its founding in the early Proterozoic Era, Wall Street experts said the algae's good name and substantial liquid holdings should more than compensate.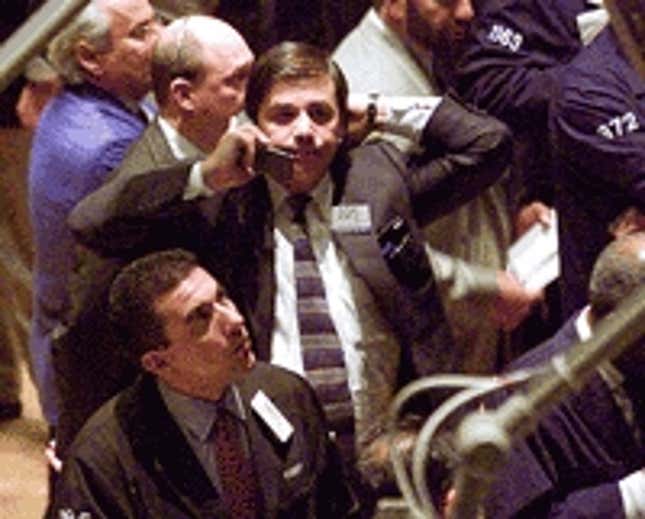 "For every company that has a successful IPO, there are 10 others that flop," said Brian Baum, head of online consulting for Ernst & Young. "But blue-green algae has a history of steady nitrogen production, as well as a very strong relationship with fungi, an environmental power player with whom it produces many common lichens. And with the number of living organisms on the planet rising every day, the demand for Anabaena's many products and byproducts should only grow."
Still, many investors said they are unsure whether they would be willing to take even a moderate risk on the stock.
"One thing they're not saying in the prospectus—and I've been through it thoroughly—is that blue-green algae aren't really algae. They're cyanobacteria," said Jeanette MacAlester, a San Francisco-based stockbroker who is strongly advising her clients not to buy ALG. "I don't know if I'd put my money in any bacteria, let alone one that seems to think it has something to hide."
"This is definitely a red-flag stock," Port St. Lucie, FL, day trader Paul Bostock said. "First off, blue-green algae can cause swimmers' itch. On top of that, if ingested, it can be toxic. I can see the $4 billion lawsuit already."
Despite such reservations, as well as a general concern on Wall Street over IPO oversaturation, Anabaena is expected to be a hot property when it makes its bow next week. Market forecasters are predicting an initial market valuation of $9.6 billion, easily eclipsing the stellar December 1998 IPO of Drosophila melanogaster, the common fruit fly.