SPOKANE, WA—More than one dozen attendees of a drapery and window coverings trade show at the local Comfort Inn and Convention Center last weekend reported seeing ghostly manifestations of dental hygienists from conventions long forgotten.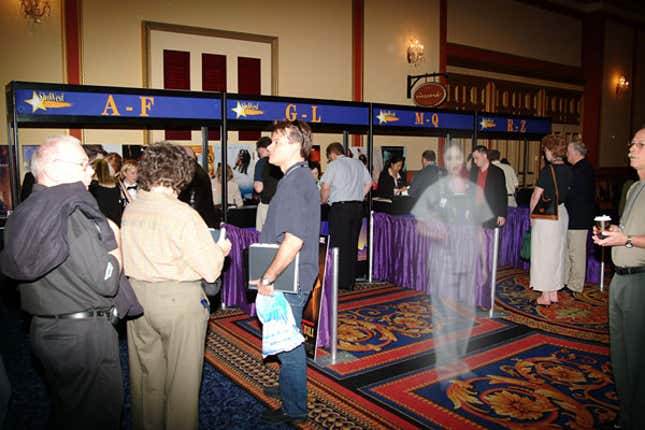 FBI Investigating Fourth-Grade Kid Who Said He Has Seen Over 200 Dead Bodies
"Wispy, milky shapes streaking past the veggie platters on the buffet tables, a faint odor of mouthwash, the sound of saliva suction machines coming from seemingly empty rooms—very spooky stuff," said Rich Vitanza, a Chicago-based salesman for Hunter Douglas Window Fashions, on Monday. "It was enough to chill you to the bone, or at least make you floss regularly."
Similar reports have been commonplace at the Spokane Comfort Inn, which began hosting an annual dental hygienists convention in the 1970s. The first instances of supernatural dental hygiene–related activity, including the unexplained disappearances of sugary sweets from reception desks and room service breakfasts, began in the early 1980s.
"Once a week, like clockwork, a guest comes to the concierge desk and says that when he awoke, a new toothbrush was sitting on the edge of the bathroom sink, covered in a fresh coat of toothpaste," said desk manager Greg Meacham, who claimed he received phantom dental sealants on two occasions. "Last month, the words 'Have your teeth cleaned every six months by a licensed oral-health professional' were projected onto the screen in the main ballroom during a luncheon. Thing is, the projector wasn't even plugged in at the time."
G/O Media may get a commission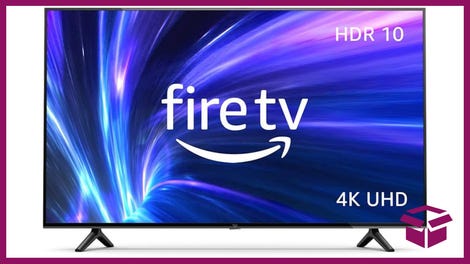 42% Off
Amazon Fire TV 50" 4K Smart TV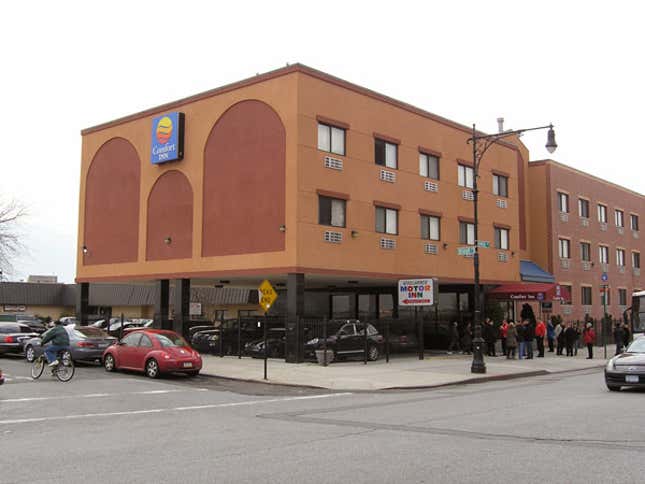 Over the years, guests have seen flickering lights in the hotel's stairway exposing what appeared to be X-rays of bicuspids, and paper spit cups arranged in elaborate geometrical patterns in the elevators. A few even reported being awoken in the middle of the night by the icy-cold touch of a gloved hand on their gums.
"I was cleaning my face, just about to reach over for my towel, when I heard a voice complaining about the Waterpik being no substitute for brushing," said Charlotte, NC resident Linda Matthie, who was a guest at the Comfort Inn during the Christmas holiday. "Out of the corner of my eye, I saw a woman in a pastel outfit, but when I turned to look at her, she was gone."
"Yes, Evelyn's practically an old friend of ours now," said desk manager Meacham, referring to one of the most well-known ghosts. "The legend goes that she died of an aneurysm while attending a convention here. She's known to roam the halls, her yearning for proper oral hygiene forever unsated."
Meacham said he advises all visitors to expect chillingly banal conversations about the weather and children's soccer games to echo through the halls, though he reassures guests that the eerie smooth jazz music that often terrifies visitors originates from the hotel's public-address system.
Paranormal investigator Richard Schmidt said that the hardworking, serious-minded hygienists haunting the convention center are merely yearning for the camaraderie and educational opportunities they so treasured in their earthly lives.
"Dental hygiene meant everything to them," Schmidt said. "Their spirits linger here to learn about advances in tooth-whitening technology for all eternity—and to remember good times."
Recent plastics trade show–attendee Jonathan Storff said that a stay at the Comfort Inn need not be a frightening experience.
"Oh, I don't pay much attention to all the fuss," Storff said. "My stay here was pretty uneventful, anyway, but my toothache is gone, my breath tastes minty fresh, and my smile has never been brighter."