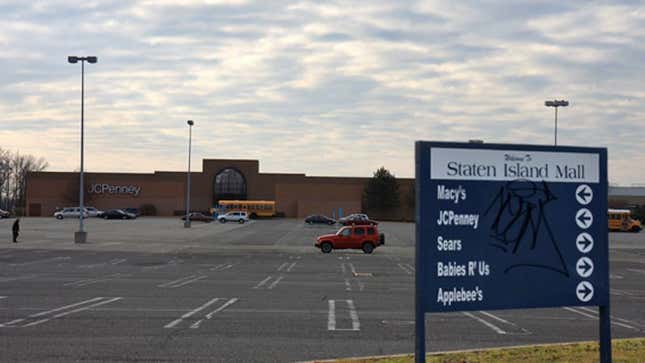 NEW YORK—In what many are calling the most comprehensive study of its kind, Staten Island historians Robert Wilburn and Charles Tinsley have successfully traced the lines of the infamous Wu-Tang Clan all the way back to 1993 A.D.
FBI Investigating Fourth-Grade Kid Who Said He Has Seen Over 200 Dead Bodies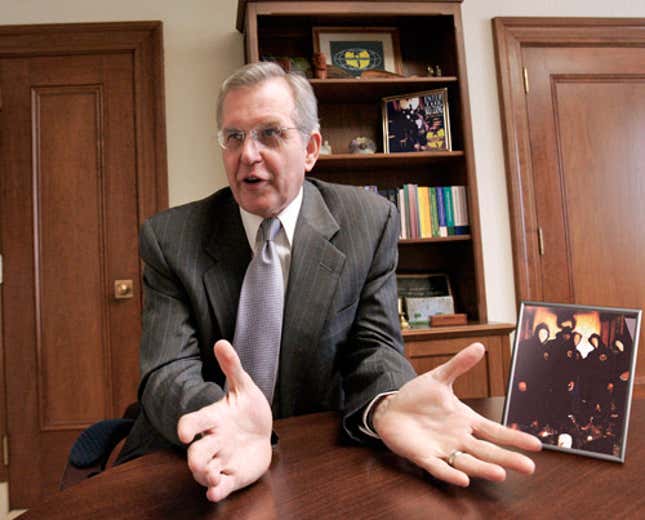 The monumental undertaking, which is being hailed as a major breakthrough in the field of hip-hop genealogy, used a series of historical records—including Wu-Tang Forever, Iron Flag, and 8 Diagrams—to piece together the group's vast and intricate ancestry.
"Through our exhaustive research, we have determined not only the start of the Wu-Tang Clan's reign, but also the very moment of its legendary downfall," said Wilburn, who has authored numerous books on the House of RZA. "Indeed, we now have conclusive proof as to why all the other wannabe MCs bowed down to this dynastic force."
G/O Media may get a commission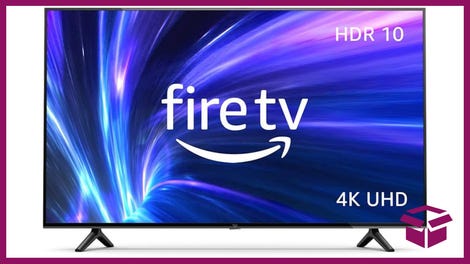 42% Off
Amazon Fire TV 50" 4K Smart TV
According to Wilburn, it took trained scholars hundreds of hours to parse out Wu-Tang's complex lineage, with experts in nearly every discipline studying the group's dope oral traditions, as well as its customary and often fresh style of dress.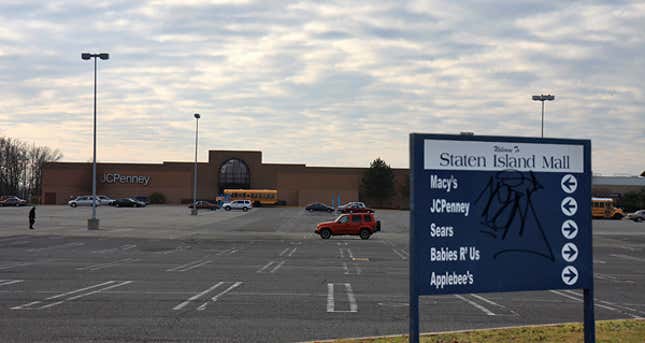 "It was an immense project," said Tinsley, who coauthored the 450-page genealogical report. "For instance, it took us months to conclude that Ol' Dirty Bastard, Dirt McGirt, Big Baby Jesus, Osirus, Dirt Dog, and Peanut the Kidnapper were all the same person."
"Still, a number of exciting new discoveries were made," Tinsley continued. "We learned that RZA does in fact come from the same royal bloodline as Prince Rakim, and that Method Man, as many have suspected in the past, always holds the mic sideways when bustin'."
In all, nearly 300 descendants of the Wu-Tang Clan were identified and cataloged by the two historians, including Buddha Monk, Hook Ninja, K-Blunt, Tommy Whispers, Kryme Life, and Trife Da God.
Tinsley was quick to note, however, that the total number of Wu-Tang descendants was impossible to calculate, and could very well reach into the tens of thousands.
"While the Clan is generally associated with tales of conquest, slaughter, and 'bringing da motherfuckin' ruckus,' it must also be noted that its members were prolific lovers who expanded the empire by sowing their seed all across the country," Tinsley said. "Who knows, perhaps my very own children are direct descendants of Ghostface Killah."
Emerging from the slums of Shaolin—located near Wudang Mountain in Park Hill, Staten Island—the Wu-Tang Clan went on to form the largest contiguous rap empire of the late 20th century. The Clan flourished under the rule of RZA, who led his lyrical assassins into a number of heated freestyle battles, and introduced them to a string of new influences, including Kung Fu films and silver-age Iron Man comics.
"During its height, the Wu-Tang Clan acquired a great deal of wealth and notoriety," Wilburn said. "One need only look at Ol' Dirty Bastard's dental records to get a sense of the incredible treasures they possessed."
Despite conquering nearly 80 percent of the rap world, Wilburn said that the Clan's downfall was inevitable. Seeking even greater riches, and fueled by internal feuds, key members such as GZA, Raekwon, Masta Killa, U-God, and Inspectah Deck soon set out on their own.
This dynastic split, Wilburn claimed, is what makes the Wu-Tang Clan's lineage so hard to piece together.
"Tracing the exact origin of descendants like Lord Superb, Maddam Scheez, Free Murda, and June Lova is nearly impossible, as only a small percentage of their personal records were ever released and firsthand accounts often differ greatly," Wilburn said. "However, our greatest challenge may be that many of the artifacts from this era have been completely lost to time."
"Many believe that the location of the original 36 Chambers is buried somewhere beneath what today is the Staten Island Mall," Wilburn continued. "Unfortunately, unless that T.J. Maxx shuts down, and the mall's food court goes out of business, we may never know the truth."
"Still, one thing remains certain," Wilburn added. "The Wu-Tang Clan was nothing to fuck with."